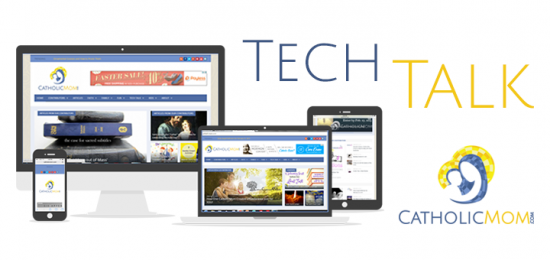 Following up on yesterday's interview with Biblezon founder Mosongo Osong, today I'm happy to provide you with an overview of Biblezon's two primary products: the Biblezon Catholic Tablet and the Biblezon Kids Tablet.
Having personally reviewed both products, I will share that the tablet's Android interface initially provided a slight learning curve for me. I am all Mac, all the time. I'm also one who likes to understand the "behind the scenes" features of the technology I use. So for me, trusting that Biblezon would run as designed was a bit more of a stretch than it might be for other people. I share this, because the "out of the box" usage of Biblezon is slightly different than what you will experience with other tablets and mobile devices.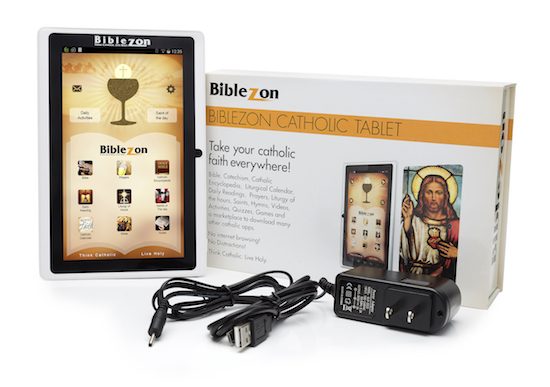 This difference is intentional. Biblezon--both in its adult and child versions--has been designed to give you everything you need to use the product for a rich, focused prayer life. This also means that the product is intentionally "locked down" to keep you from being distracted by notifications and other non-faith oriented applications. Both tablets come with a rich suite of applications, but no ability to add other apps not designed or specifically approved by Biblezon creators. So this means that you won't easily be able to take a Biblezon tablet and use it to check your email or to share on social media. These tablets have been expressly created for use in your faith life. Once I was able to understand and accept this about the tablets, it actually became my favorite part about the Biblezon experience.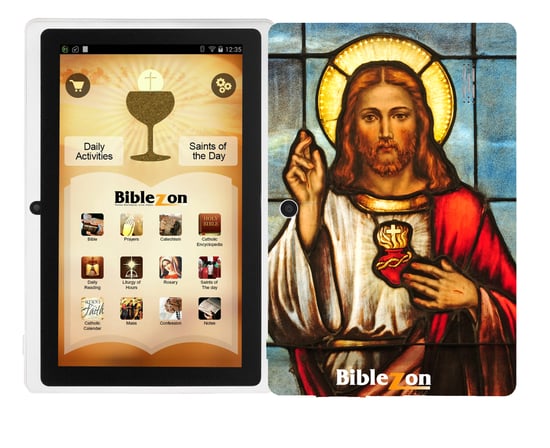 The list of apps available on the tablets is quite diverse. Along with Biblezon's own proprietary apps on the tablet, I loved being able to access third party apps including Catholic media such as EWTN or Relevant Radio. I've been using the tablet during my own morning prayer time for the last few months and definitely appreciate being able to pray the daily scripture, to learn about the saints of the day, and to pray the Chaplet and Rosary without the frequent alerts that constantly pop up on my phone. I love being able to access Catholic books, music, and videos, without distraction and in a very focused manner.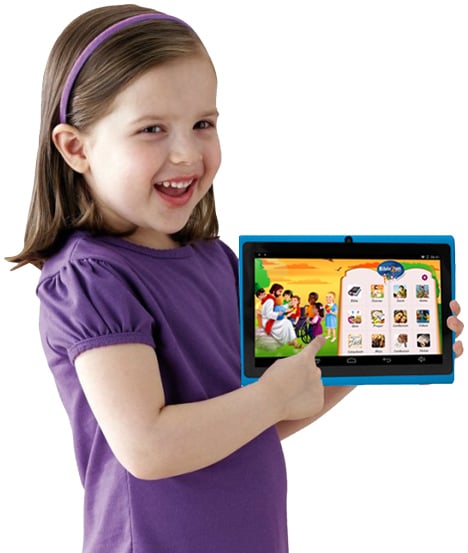 The Biblezon children's tablet also has some interesting features. I will say that since the tablets do have Internet access enabled (this allows the daily features to be updated and also allows for new apps to be incorporated), this tablet should be used under supervision and in common areas of the home. This being said, I turned on my own inner "curious kid" mode and intentionally tried (unsuccessfully) to figure out a way around the system's "locked down" features. I'm not saying that this can't be done by a bright kid. I'm just saying that unless a child is intentionally (and creatively) interested in breaking the device's proprietary settings, your children can use this device and not wander unintentionally into dangerous turf online.
I want to specifically note that in my testing I did experience a few minor issues with my tablet, but was able to quickly and efficiently solve the problems with the help of the very responsive Biblezon customer service team. The Biblezon website's FAQ section, which also includes video tutorials and user manuals, is very helpful. If you are purchasing this tablet for an elderly relative who does not normally use technology, you'll find that the tablet has a very short learning curve and is quite easy to use. This makes it a great gift for grandparents, who want access to prayer aids and resources without all of the bells and whistles of a normal tablet device.
I have enjoyed praying with Biblezon and definitely recommend that you visit the Biblezon website to learn more about the resources offered by this innovative Catholic product.
For more information about Biblezon tablets, visit www.Biblezon.com or follow Biblezon on Facebook or Twitter.
Copyright 2016 Lisa M. Hendey
About the Author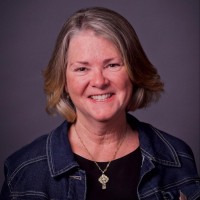 Lisa M. Hendey is the founder of CatholicMom.com, a bestselling author and an international speaker. A frequent radio and television guest, Hendey travels internationally giving workshops on faith, family, and communications. Visit Lisa at LisaHendey.com or on social media @LisaHendey for information on her speaking schedule or to invite her to visit your group, parish, school or organization. Visit Lisa's author page on Amazon.com.