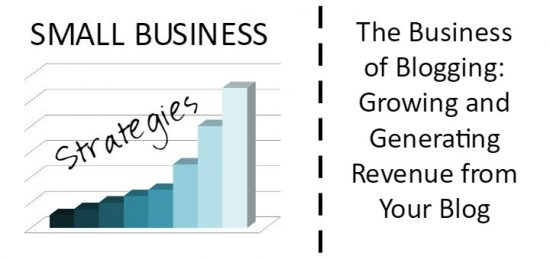 This month, I'm honored to sit down with Suzi Whitford, the driving force behind both Start a Mom Blog and Start a Blog: By the Numbers. She is a successful mom, wife, former engineer and blogger who loves helping moms be less overwhelmed, more productive and run successful blogs while raising a family. As a mom, I'm always looking to squeeze more time out of the day while still supporting and caring for my families (and, of course, make time at the sewing machine). Suzi's personal look into how she created her blogging business resonates with each of us who share her aspirations to find balance and support in our motherhood journey.
[Tweet "Do you want to write a #blog? Read @faithandfabric's interview with @startamomblog"]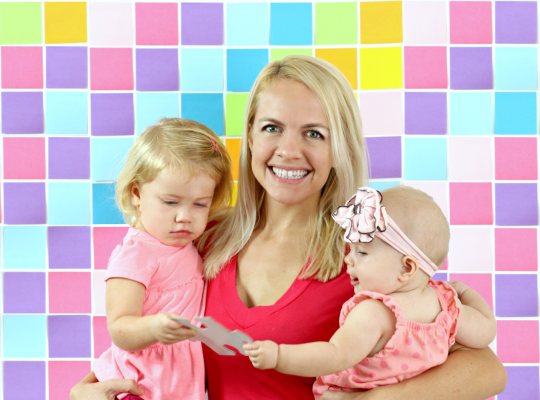 Ever since I was a little girl I wanted to be just like my mom. She was always there for us, to cook meals, play with us or drive us to and from friends' homes. She ran her own restaurant for a year but because we moved to the States, she had to give it up. She was a stay at home mom and I wanted to stay home too when I one day had little ones.
But ironically I was the only one in my family to go to college, get an engineering degree and proudly enter the corporate life. I loved it, for a while. But the meetings, the emails, and the long conference calls became very draining. Although the intellectual challenges, the passion for process improvement and of course the travel made my corporate life very exciting.
I choose to work until my first daughter was born and took my 12 weeks of maternity leave. I thought I could return back to work, and I tried. For 3 grueling days I tried to answer emails and take conference calls. But my heart was aching, I missed my 3-month-old baby girl. So even though I returned to work on Wednesday, I was gone by Friday. Motherhood was too strong of a pull.
Additionally, my husband and I saved up for the possibility of me staying at home with our baby. So I am thankful God allowed us the opportunity.
Fast-forward 11 months later and I became pregnant again, this time with our second baby girl. The boost of 2nd-trimester energy caused me to look for ways to make money from home. Since our family would be expanding, I wanted to help out with the growing finances.
I initially wanted to start a direct sales business but my lack of hosting skills prevented me from pursuing that venture. So I looked for online and flexible positions I could do from home.
I stumbled upon articles on Pinterest on how you could make money from blogging and it immediately grabbed my attention. I could start a blog! I have a computer and I'm technically capable! Why not?
I knew this wouldn't be a get-rich-quick thing. And that I may not be making money for months, which is very true of blogging. Building a new website from scratch takes time to get traffic, readers and a consistent following. Just think about the opening of a new store, it takes time to build up loyal clients.
But I was not looking for a get-rich-quick scheme. I wanted to build a business that could grow and grow, where I could make my own products and run with my ideas.
I started my first blog in August 2015 and learned all the ins and outs of blogging. I made a few hundred dollars through affiliate sales but nothing consistent yet. In January 2016 I launched my current teaching blog. I use my engineering background to help other moms manage their time and balance motherhood with blogging. I use a lot of Lean Six Sigma principles but make it easy to apply to motherhood, like this super simple weekly schedule. For another 6 months I grew my blog, wrote content and build my email list to over 1,000 subscribers. I knew I was finally ready to truly monetize my blog.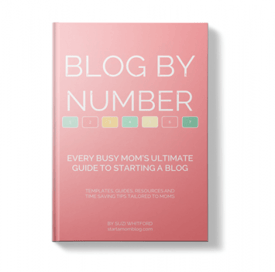 My readers began asking me more and more detailed questions and I eventually took all of their concerns and answered them in my ebook, Blog by Number. I created my ebook in May and launched it in June. So far it has grossed over $4,990 and I am truly blessed. It took me almost a year before I started making consistent money with my blog.
A few months later more of my readers were asking for video tutorials. So I put together a course and launched it in September, so far it has grossed $3,703 in 7 weeks.
Many people think that blogging is creating a site, putting affiliate links in posts, setting up ads and pushing traffic to it. While that is a part of blogging, that is not what will build a loyal following and bring in a consistent income.
Blogging takes time and effort. You will need to constantly tweak and improve your blog. But like any business, it takes dedication and energy to grow.
Blogging works for me as a stay at home mom because I can work on my site when the little ones are sleeping. My typical day starts at 5:30 AM with a cup of instant coffee. I blog until the girls wake up and then spend time with them and run errands. While they nap I'll check emails and maybe take some stock images. And at night I may spend an hour or so again on my blog, but not all the time. I like to keep my evenings for time with my husband.
Blogging also enables me to connect with other amazing moms online, have a creative outlet and use my technical skills again! And my hard work from the past year is paying off now with my blog bringing in a few thousand dollars every month.
There are so many ways to monetize a blog. And the current trend in blogging is around course creation. So if you have a skill that you can teach to others, you could create an online course and charge for it. There are bloggers who teach calligraphy, or art, or budgeting, or voice lessons. With today's technology it is easier than ever to build an online product.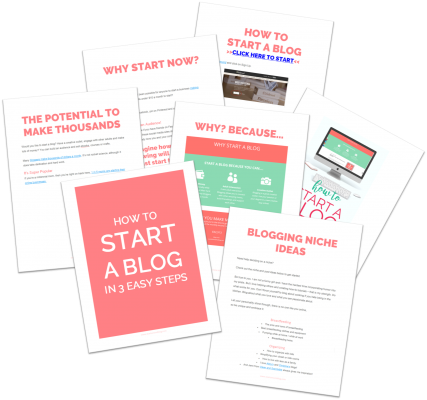 I highly recommend blogging for stay at home moms. But please don't start a blog thinking you will replace your husband's income in the first month! It takes time and dedication to build a new business online. But if you stick with it, it is possible!
Copyright 2016 Jen Frost
About the Author