For the past several months, articles about "How to Celebrate the Year of Mercy" have been crowding Catholic websites and social media. The majority of the articles that I've read focus on the Corporal Works of Mercy. These are actions which we can complete as we mark off our "To Do" lists for this year. Volunteer at a soup kitchen? Check. Donate clothes to a homeless shelter? Check. There are countless activities which we can do, and trying to pick among them can seem overwhelming! However, even if we make banquet meals for the needy and donate carloads of clothes, we can still find ourselves missing a key component of the Year of Mercy. For, when we get wrapped up in the lengthy list of ways to live out the Corporal Works of Mercy, we can easily neglect the Spiritual Works of Mercy.
[Tweet "Don't reduce works of #mercy to items on a To-Do list. #YearofMercy"]
In his message for Lent 2016, Pope Francis notes,
"In the corporal works of mercy we touch the flesh of Christ in our brothers and sisters who need to be fed, clothed, sheltered, visited; in the spiritual works of mercy – counsel, instruction, forgiveness, admonishment and prayer – we touch more directly our own sinfulness. The corporal and spiritual works of mercy must never be separated."
The spiritual works of mercy are intangible, and cannot be marked off as "complete" in the same way that we can cross "clothe the naked" or "feed the hungry" off on our lists. However, even if it may seem more challenging to fulfill, we must strive to practice the spiritual works of mercy.
Counsel the doubtful.
Instruct the ignorant.
Admonish the sinner.
Comfort the sorrowful.
Forgive injuries.
Bear wrongs patiently.
Pray for the living and the dead.
Out of all of these, I think it is particularly worthwhile to focus on "Forgive injuries." These are just two little, unassuming words, but they present a tremendous challenge to us all. While most of us can probably forgive the friend who forgot to return a book that he or she borrowed from us, do we forgive others for the harmful things that they have done to us? Furthermore, do we forgive ourselves for the ways in which we have injured others? When I was a teenager, I said many regrettable words to another person. Even after taking this to Confession, I carried around the regret for years. Finally, I realized that I needed closure and forgiveness. I found this person's profile on social media, sent a short note asking for forgiveness, and found my heart and soul lightened.
Forgiveness is incredibly necessary in every person's life. We may think that forgiveness only revolves around ourselves and another person, but this is not so. If there is a lack of forgiveness between ourselves and others, or even within ourselves, then all areas life will be affected. Our relationships with others directly affect all of society; the hurt that we hold onto can strain our associations with others, which further impacts our homes and communities. Our world desperately needs forgiveness, which Pope St. John Paul II notes in his encyclical, Dives in Misericordia:
"Society can become "ever more human" only when we introduce into all the mutual relationships which form its moral aspect the moment of forgiveness, which is so much of the essence of the Gospel …A world from which forgiveness was eliminated would be nothing but a world of cold and unfeeling justice, in the name of which each person would claim his or her own rights vis-à-vis others."
In the final days of this Year of Mercy, let's continue to actively perform works of merciful love—attending funerals, visiting nursing homes, and writing letters to those in prison—but let's also remember to actively seek the more intangible manifestations of mercy. Let us strive to make the rest of this year—and the rest of our lives—a time of forgiveness, healing, and love.
Copyright 2016 AnneMarie Miller
About the Author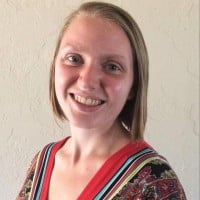 Eagerly seeking new adventures each day, AnneMarie enjoys life in Oklahoma with her husband and little boy. She has a passion for the Faith and particularly loves learning more about the Liturgy, saints, and various devotions. AnneMarie's musings on Catholicism, literature, and motherhood can be found on her blog, Sacrifice of Love.