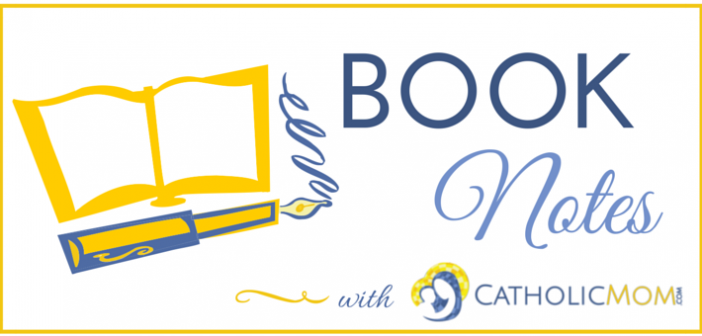 Advice. Tips. Words to the wise. These are a few of my favorite things!
Two new books that are packed full of suggestions to help young people navigate some of life's biggest post-high-school challenges are available now, and my advice to you is to make sure the young adults in your life get their hands on these life guides.
[Tweet "Tips for young adults on faith, college, dating and marriage: book reviews by @franciscanmom"]
How I Stayed Catholic at Harvard: 40 Tips for Faithful College Students is a surprisingly in-depth handbook. Written by Aurora Griffin, a 2014 Harvard graduate, this is no mere list of one-paragraph hints that would be better suited to a magazine article than a book.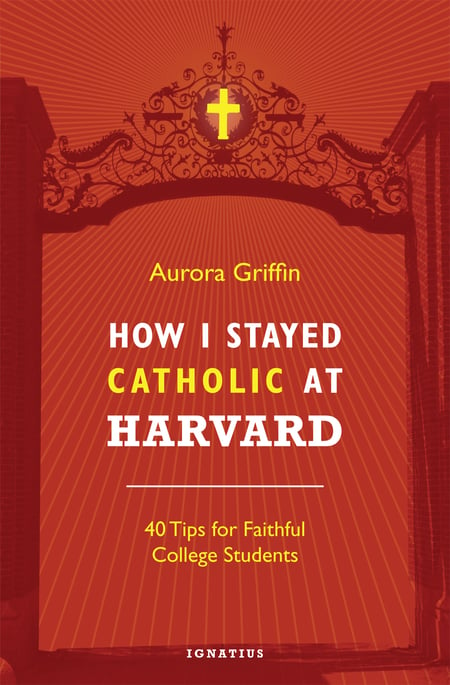 The advice in this book is solid and concrete. Griffin explains what to do and how to do it. Parents of current and future college students: if your child owns this book, there is no excuse for them not to find the resources at their college or university that will help them nurture their faith. The author shares how things worked at her university and suggests how to find faith-building resources at other colleges. Griffin knows the challenges of living the faith in the setting of a secular university; her advice, as Peter Kreeft mentions in the foreword, "has been road-tested."
How I Stayed Catholic at Harvard is addressed to college students and takes a light tone without being overly casual or cartoonish. The author keeps it real, noting in the introduction that "some chapters mention things I have done well, and others encourage you to avoid my mistakes." In four sections (Community, Prayer, Academics and Living It Out) the entire college experience is covered.
I'd advise parents who are in the midst of college-shopping with their high school students to read the section on Community and keep that information in mind as they scour university websites and wander around college campuses. The college experience is about much more than dining-hall food and academic requirements; it really is about the whole person, and this guidebook thoroughly covers what students can expect in terms of spiritual resources and navigating the challenges of living the Faith in a setting that may not be supportive to students who want to cultivate their prayer lives.
For young adults who have already left their college years behind them, two marriage-and-family writers have teamed up to put together a book of tips for Catholic singles seeking marriage. Jennifer Roback Morse and Betsy Kerekes compiled 101 Tips for Marrying the Right Person. Subtitled "Helping Singles Find Each Other, Contemplate Marriage and Say I Do," the book is divided into several sections (depending on what point in a relationship you're in at the moment):
The Search is On: Being Both Optimistic and Realistic
Best Practices
Potential Pitfalls
Earnest Questions
Red Flags
Great Expectations
Cohabiting: Should You?
Cohabiting: Are You?
Perfect Timing
Marriage Planning: Focus on the Marriage, Not the Wedding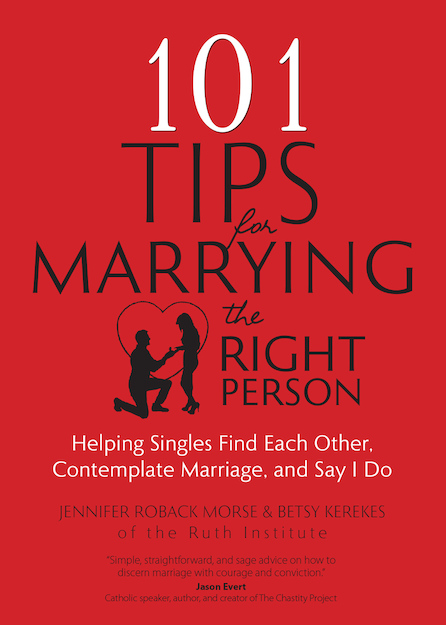 Faithfully Catholic from start to finish, this book is designed to help young adult Catholics at all stages of relationships. Some tips are designed for solo reflection; others will provide good and necessary conversation-starters for couples. In the introduction, the authors note that our culture places many significant hurdles in the way of singles discerning marriage. They go on to state that they included two chapters on cohabitation because this is "one of the most significant marriage-preparation challenges faced by churches today;" the authors present solid advice without casting blame, and encourage couples to seek--and follow--pastoral advice.
These 101 tips are short, none longer than a page, but they are candidly challenging and surprisingly substantive.
Buy this book through our Amazon link and support CatholicMom.com with your purchase!
Be sure to check out our Book Notes archive.
Copyright 2016 Barb Szyszkiewicz, OFS
http://www.amazon.com/o/ASIN/1594716714/catholicmom (marriage)
http://www.amazon.com/o/ASIN/1621641287/catholicmom (Harvard)
About the Author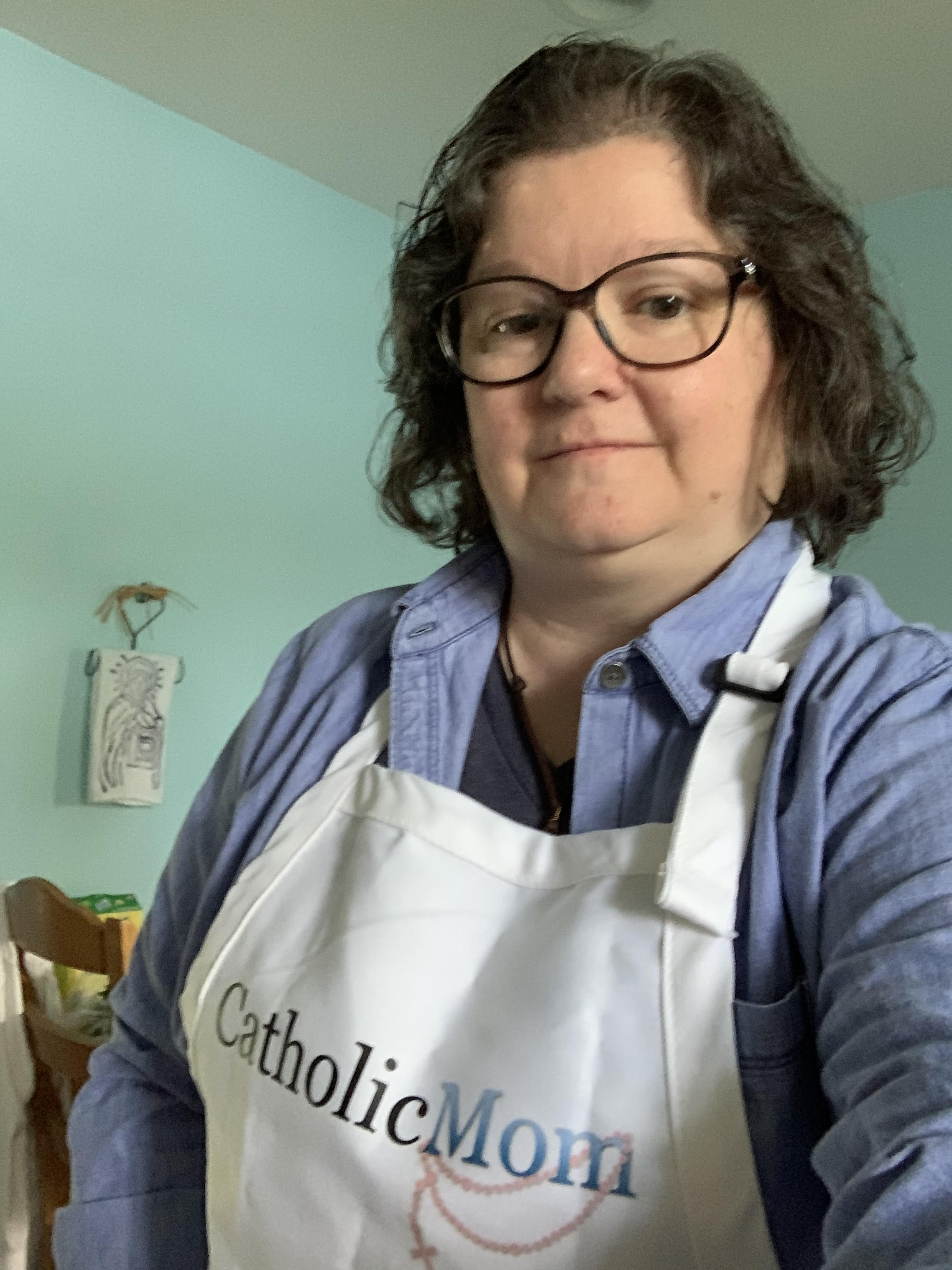 Barb Szyszkiewicz is a wife, mom of 3 young adults, and a Secular Franciscan. She is editor at CatholicMom.com. Barb enjoys writing, cooking, and reading, and is a music minister at her parish and an avid Notre Dame football and basketball fan. Find her blog at FranciscanMom and her family's favorite recipes with nutrition information for diabetics at Cook and Count.