Jesus said to his disciples:
"Gird your loins and light your lamps and be like servants who await their master's return from a wedding, ready to open immediately when he comes and knocks. (Luke 12:35)
Advent reminds us to stay ready to serve our Master when he comes. Do you feel ready for your Master to come and knock? Are you ready to immediately open your heart? Are you excited? Anxious? Grateful?
He wants to give you something wonderful, and he's trying to get your attention. With all the secular signs of Christmas in the streets and malls and on the Internet, it's refreshing to walk into a church and see the purple banners and the Advent candles surrounded by a wreath of greenery. Do you sense the coming of something magnificent? Are you excited as a child on Christmas Eve? Vigilant as the shepherd? Expectant as the kings?
In our parish, the kings progress from the Advent wreath on the right side of the church to the almost life-size crèche on the far left side.
Beginning Christmas day, they advance a few feet each week until they complete their journey on Epiphany. This procession reminds us of our Advent journey to the manger and extends our Christmas joy.
The kings traveled far and waited long, in faith, to discover their Savior. How excited they were! God got their attention with the star, and they knew something wonderful was about to happen.
Something wonderful also is about to happen to you. Jesus is knocking at the door of your heart. As you ready for his joyful coming? How do you feel about Jesus coming to give his life for you? Coming to give his body and blood and everything he is to you? Coming to give you every spiritual gift you need to live a life of holiness? Do you feel worthy? Repentant? Joyful?
[Tweet "Do you have expectant faith that God will bring you the gift of Himself? With @nancyhcward"]
Do you have expectant faith that God will come to you and bring you the gift of himself? Are you ready for him?
Read more articles in our 2016 Advent Guide.

© Nancy H C Ward
About the Author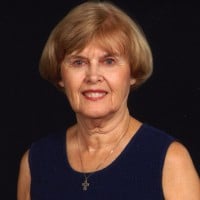 Nancy Ward authored Sharing Your Catholic Faith Story: Tools, Tips, and Testimonies (and the DVD) and contributed to The Catholic Mom's Prayer Companion. She loves to share her conversion story and give evangelization workshops and retreats equipping others to share their faith. She facilitates the DFW Catholic Writers, Catholic Writers Guild Nonfiction Critique Group, serves on their Board, and speaks at writers' conferences. Learn more at JoyAlive.net and NancyHCWard.com.