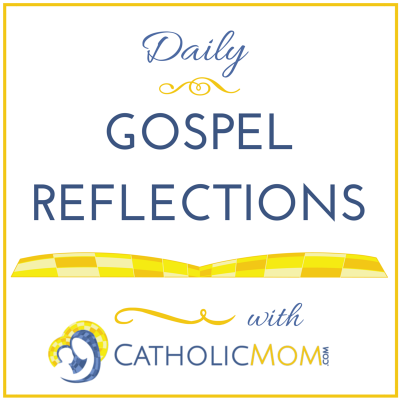 Today's Gospel: Matthew 3, 1-12 - Second Sunday of Advent
"When the Church celebrates the liturgy of Advent each year, she makes present this ancient expectancy of the Messiah, for by sharing in the long preparation for the Savior's first coming, the faithful renew their ardent desire for his second coming." (CCC-524)
Advent invites us to slow down and spend a little more time in preparing ourselves to receive Jesus coming again in our hearts. It is a time to repent, for the kingdom of heaven is at hand. The Holy Spirit is the voice of one crying out in the desert — prepare the way of the Lord, make straight his paths.
However the world shouts loudly with its luring, enticing agenda: This is the time to hurry up, no time to rest, must shop until we drop. Must go to all the Christmas events — office parties, school musicals/plays and on and on. We end up spending zero time with the Lord as a result of this stressed out agenda. Instead of slowing down, we find ourselves on a very high speed super highway, with no stopping places for rest and renewal.
As we enter into the second week of Advent, let us begin to take some time to listen to the Holy Spirit as he whispers softly to our frazzled souls - 'prepare the way of the Lord.' "Only when Christ is formed in us will the mystery of Christmas be fulfilled in us." (CCC-206)
Ponder:
Spend sometime this week reflecting on the simple and humble cave where Mary and Joseph welcomed the baby Jesus. How can I better welcome Jesus anew in my heart today?
Pray:
Mother Mary as you held the baby Jesus in your loving arms in that simple humble cave in Bethlehem, show us how to hold Jesus in our hearts today so that we too can rejoice with all the angels on Christmas day.
Copyright 2016 Connie Beckman
Connie Beckman resides in Helena, Montana, with her husband and is a member of the Cathedral of St Helena Parish. Her desire as a writer is to encourage Catholic spiritual growth by sharing the truths of the faith through the written word addressing a variety of subjects. Connie shares her joy and love of God at her website.
About the Author