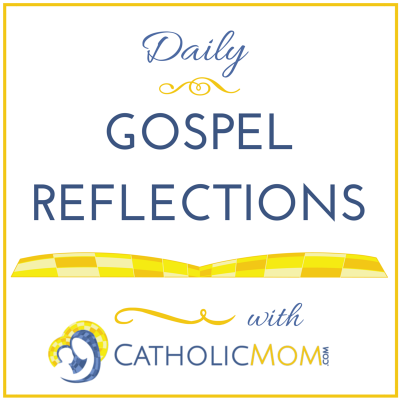 Today's Gospel: Luke 5, 17-26
In the story of the healing of the paralytic, I have always been struck by the faith of his friends. They were great friends. Not only did they faith in Jesus, but they had such great faith in Jesus that they brought their friend to Him. I am sure they had heard stories of Jesus' healings, and thought He could help their friend. Jesus saw their faith.
He rewarded their faith with the words, "Your sins are forgiven." What a powerful thing for Jesus to say. He didn't touch the paralytic. He didn't say, "Rise and walk." He said, "Your sins are forgiven." Jesus said just what the man needed to hear. The paralytic man may have been shocked at first because he needed a little urging. "…pick up your stretcher, and go home," insisted Jesus. At that point the man must have gotten up, and whistled his way home.
When I hear the words, "Your sins are forgiven" in the confessional, I feel so free. I feel free of the weight of sin that paralyzes my life. I hear Jesus saying the same words to me that He said to the paralytic, "Your sins are forgiven." Hearing the words aloud has a powerful way of healing and lightening the soul. Asking God's forgiveness is wonderful, but hearing the words of forgiveness is powerful.
Ponder:
How does hearing Jesus' words of forgiveness in the confessional make you feel?
Pray:
Dear Lord, thank you for giving me the ability to hear the words of forgiveness. Thank you for healing me from the paralyzing burden of sin. Amen.
Copyright 2016 Laurann Donahue
I am a wife and mother of five, two of whom I am still homeschooling. I earned my Bachelor of Arts in Theology in 2014. I am a catechist of our parish's first sacraments class. I enjoy studying and discussing theology and history.
About the Author