As a Southern California resident, I'm thrilled by the opportunity to be a tiny part of the amazing work that is being done to transform Christ Cathedral into an incredible place of worship. Over the past few years, I've watched this facility undergo transformations that will turn it into a lovely Catholic cathedral. But even now, when you visit the former Crystal Cathedral in Orange County, you find people of faith already coming in droves to build upon the faith-filled legacy of the Cathedral's builder, the Reverend Robert Schuller. Reverend Schuller and families from around the world laid the foundation for this place. Now, new families are discovering God's love in this place.
[Tweet "Lisa Hendey shares how her family will be a part of @OrangeDiocese Christ Cathedral #GivingHeavenlyLights #HeavenlyLights"]
Having watched construction on the Cathedral from the outside, I was so excited to learn that our little family could be a part of its renovation. Today, we formally became a part of the transformation by adopting a window! It felt fitting to honor my parents and all of the "Patricks" in my life by selecting window #317 in the St. Patrick section and dedicating it to loved ones in my family who have shined the light of God's love into my heart.
I'll include information below on how you can join our family in becoming a "heavenly light". As we watch the Cathedral's continued transformation, what a blessing to know that one of its many windows into heaven will bear our family's love forward.
Information about "Heavenly Lights":
Orange Catholic Foundation Announces Gift of Heavenly Lights for the Holidays
Panels of Glass in Christ Cathedral, Formerly the Crystal Cathedral, Available for Dedication to a Loved One or to Celebrate a Special Milestone
GARDEN GROVE, Calif. – Nov. 21, 2016 – The Orange Catholic Foundation is providing people all over the world the opportunity to be a part of the transformation of Christ Cathedral by digitally dedicating one of the iconic structure's 11,236 glass window panes as a perpetual Heavenly Light that will shine for generations to come.
Christ Cathedral is rising anew as a beacon of faith for the Catholic Church, the Orange County community, and the world at large. Acquired by the Roman Catholic Diocese of Orange in 2013 from the Rev. Robert Schuller's famous "Hour of Power" Crystal Cathedral Ministries, the iconic 1981 landmark is undergoing a complete renovation and transformation to take it from its former fame as the Crystal Cathedral to its permanent place as a fully restored and sanctified Catholic cathedral. Christ Cathedral is the largest glass structure in the world, a mother Church for Catholics throughout Orange County and beyond, and home to one of the largest musical instruments in the world, the Hazel Wright Memorial organ.
Supporters of this transformation may select and secure their Heavenly Lights virtual dedication from sections of the Cathedral, which are named in honor of various saints: St. Michael the Archangel, St. Teresa of Kolkata (Mother Teresa), St. Francis of Assisi, St. Ignatius, St. Patrick, St. Augustine, St. Teresa of Avila, St. Anthony of Padua, St. Therese of Lisieux, and St. Thomas More.
"These gifts of Heavenly Lights enable people to be a part of the transformation of Christ Cathedral," said Cynthia Bobruk, Executive Director of the Orange Catholic Foundation. "We see them as a beautiful way to honor loved ones and milestone events with a permanent place in our worship space."
Dedication opportunities range from $40 to $10,000 and come with a certificate of authenticity, a letter of thanks from Orange County Bishop Kevin Vann and a prayer intention, which will be offered at the Epiphany Mass in 2017. Donors gifting $100 or more will also receive a Christmas season holiday ornament.
Funds raised through the Heavenly Lights dedications will be used for renovation work and in an endowment for the ongoing maintenance of Christ Cathedral and its 34-acre campus.
A beacon of faith within and beyond the Diocese of Orange, a gathering place for all on their journey of faith.
For believers and non-believers alike, it combines awe-inspiring architecture that gives a glimpse of the divine with the familiarity that feels like home.
For more information on Heavenly Lights donation opportunities, visit www.heavenlylights.org.
About the Orange Catholic Foundation
The Orange Catholic Foundation (OCF) is a 501(c)(3) charitable corporation and an autonomous pious foundation that exists to serve the Diocese of Orange, including its parishes, schools and overall diocesan mission. The OCF plans and conducts major diocesan fundraising programs including the Proud to be Catholic Pastoral Services Appeal (PSA), the For Christ Forever Capital Campaign, the Conference on Business & Ethics, the annual Wills and Trusts Weeks and other special fundraising events. The Foundation also manages endowments and various charitable funds and grants funds according to the donor's intent. Visit www.orangecatholicfoundation.org.
Copyright 2017 Lisa M. Hendey
Images copyright Diocese of Orange, used with permission
About the Author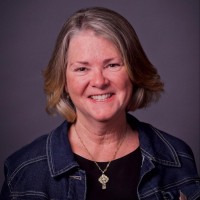 Lisa M. Hendey is the founder of CatholicMom.com, a bestselling author and an international speaker. A frequent radio and television guest, Hendey travels internationally giving workshops on faith, family, and communications. Visit Lisa at LisaHendey.com or on social media @LisaHendey for information on her speaking schedule or to invite her to visit your group, parish, school or organization. Visit Lisa's author page on Amazon.com.