While to our worldly senses, the year is winding down with a celebratory month of shopping, singing, decorating, and baking, our liturgical year has really - very quietly - just begun.
It sneaks up on us, Advent does. It's that reminder in the form of four candles each Sunday at Mass, and replicated on our tables (if we've thought ahead to dig out the Advent wreath and search out candles in the appropriate shades.) We slide into the pews and notice a new flame lit and we take a deep breath: Oh yes, it's not Christmas yet...I should really prepare somehow....in between our list-making and party-hopping. It's a twinge of guilt, a whisper of pray. It's a lot of good intentions, swallowed up by the jubilation of the world, which has, not surprisingly, skipped over the hard part. The patient part. The long, silent stillness of wait.
The world waited thousands of years for Him, but like self-centered toddlers we want Him and we want Him NOW - on our schedule. We expect Jesus to be in the manger when the lights and wreaths are hung - even if that's weeks before Christmas. As if blaring carols from the radio and store speakers make it happen.
[Tweet "How do we set our inner watches to God's holy reality?"]
The beautiful thing is, in the liturgical calendar, we really do participate somehow in this breathtaking mystery. But it's in sacred time, not secular. So we've somehow got to set our inner watches to that holy reality. How? How can we hold onto the hushed, expectant wait when everywhere else they've fast-forwarded to the feast?
I know the answer lies in the heart. I know that there I watch with the stillness of the season. It's like my morning prayer time, clutching coffee and keeping company with the Word while waiting for the pink glow of dawn to begin spreading over my Eastern-facing living room. The rest of the house sleeps, and I am tired but expectant. I know I need to keep that inner silence this Advent. I need to build a manger with my small little sacrifices - the crusty pots, the squirrelly pre-schooler, the traffic, the bills - all of it offered up with joy. I need to craft a cradle from the extra reading and meditation stolen from the demands of the season. But then the challenge is to leave the little manger empty and to simply allow myself to long for Him.
Advent is a time to ache. In a good way. To ache for something which has been promised. To remember that He will come, but there must be a place for Him - an emptiness carved by our inner watchful hush. Where the paper wrappings are cast aside and the immense wait begins for One to wrap Himself in flesh.
I've no illusions that it'll be easy. With a large, busy household, "hushed" isn't our usual Advent adjective. Christmas gift and cookie exchanges, programs, and parties keep us hopping all Advent long, and it's impossible to side-step it altogether. It's a joyful time, and I don't begrudge that. But in the midst of it all, this year I've made a promise.
To keep a place of emptiness inside, a hollowed-out and hopeful place in my heart which only He can fill - in His perfect time.
No "Gloria" yet. Just this: O come, O come Emmanuel.
Read more articles in our 2016 Advent Guide.
copyright 2016 Claire Dwyer
About the Author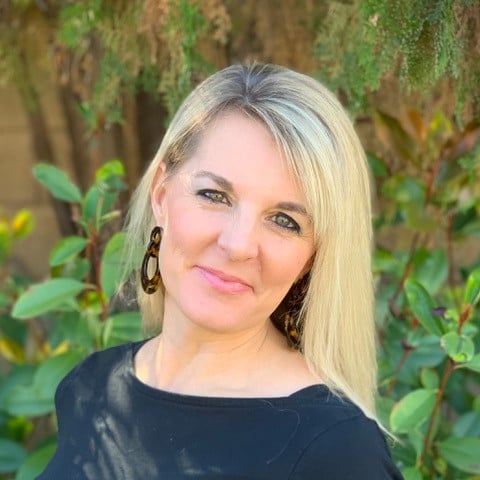 Claire Dwyer is a wife and mom of six. Her book, This Present Paradise, a spiritual journey with St. Elizabeth of the Trinity, is available from Sophia Institute Press. Claire currently works full time as Marketing Manager of the Avila Foundation and shares timeless wisdom for modern Catholic women at EvenTheSparrow.com. Connect with her there!