Are you a list-maker or a list-hater?
Usually, I'm the former, but I also believe that some days, you need to ditch the list and just go with the flow. Usually, I feel guilty when I do this, but that's actually rather silly. I mean, it's not as though I'm ever truly without a list. Even if I don't write one down today, I have the one I wrote yesterday and the day before, and even on good days, those lists have items that have been left undone.
Then there are the lists that run through my head. Whether or not I write them down, those items still exist. And, when I do write them down (as I do most of the time), I end up with a master list -- a place where I collect my thoughts, which serves as the impetus for my daily lists.
Finally, there are the physical reminders of things to do. The pile that needs to be sorted and put away. The mere existence of kitchen appliances that remind me that meal planning is inevitable, even if only to say, "Nah," and order a pizza.
So, it could be argued that I don't actually need a daily list. That it's overkill.
But daily lists give us focus, which is key when things are time-sensitive. Due dates to meet, meetings to attend and appointments that await us form lists of their own on the calendar page, giving our day a structure into which we fit all the other odds and ends we must complete.
And so, on those days when we don't have that structure -- when we have nowhere to be and nothing time sensitive to do, sometimes it pays to putter. To move from one thing that needs to be done to the next without actually deciding on an agenda.
Or maybe the opposite is true. Maybe we hit a day that's already so structured that adding a list to it is overkill. Going to our appointments and meeting our deadlines is our list. Those are the things we check off at the end of the day and anything else is icing on the cake.
Some days, we ditch the list, and other days, we live by it. Some days we need to let go, and other days we need to take charge.
Today, I'm at work, immersed in the month that brings finals to create and grade, the end of fall semester, and, of course, Christmas. In a few weeks, those finals will be over (and graded), and some days (after Christmas!), I'll enjoy the feeling of being list-less.
[Tweet "Are you looking forward to a list-free day? @L2Hess recommends it as a #Christmas gift to yourself."]
How about you? Will you join me in ditching the list? Perhaps that list-free day can be your Christmas present to yourself.
Copyright 2016 Lisa Hess
About the Author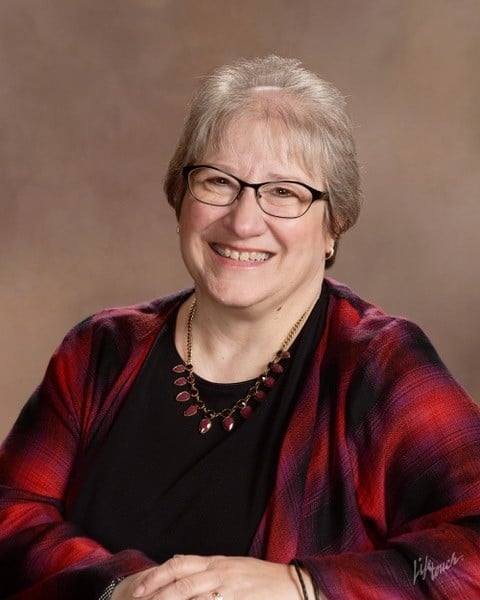 Lisa Lawmaster Hess is a transplanted Jersey girl who writes both fiction and non-fiction. Lisa's latest book is the award-winning Know Thyself: The Imperfectionist's Guide to Sorting Your Stuff. A retired elementary school counselor, Lisa is an adjunct professor of psychology at York College. She blogs at The Porch Swing Chronicles, Organizing by STYLE, and here at Catholicmom.com. Read all articles by Lisa Hess.