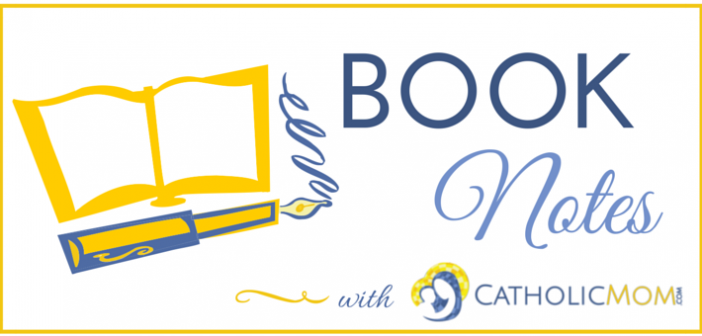 It's hard to find good books for tween and teen girls. If they're looking for novels that center on romance, their parents want to make sure those same novels don't portray casual sexual relationships among teens as the norm.
Author Cynthia T. Toney offers a romance series for the junior-high and high-school audience that gets into the heart and soul of a character that any teen reader would be proud to call a friend. The Bird Face books tell the story of Wendy, a shy but talented student who's trying to find her place in her family, her community and the cliques in her school.
We're not only introduced to Wendy's school friendships in this series. She has a very special neighbor, Mrs. V, who is like an adopted grandmother to Wendy. It's no one-way relationship, either; Wendy's presence in Mrs. V's life is a comfort to the older woman, who is facing the challenges of the beginnings of Alzheimer's.
Before introducing romance into the series (this doesn't happen until book two), Cynthia Toney hooks the reader with a mystery. There's one in each book. They're not far-fetched, formulaic mysteries like you'd find in the Nancy Drew books you read in fourth grade; these mysteries directly affect Wendy's life.
[Tweet "Romance novels for #Catholic teens? Yes, please! @franciscanmom reviews books by @CynthiaTToney"]
8 Notes to a Nobody centers on a situation that seems like fun at first but then veers toward the possibility of a creepy stalker: someone is leaving messages on Post-it notes addressed to Wendy, all over the school. Who knows so much about her, including where she'll be? While solving that mystery, Wendy struggles with bullying and with seeing the vulnerability in others who appear to be so "perfect."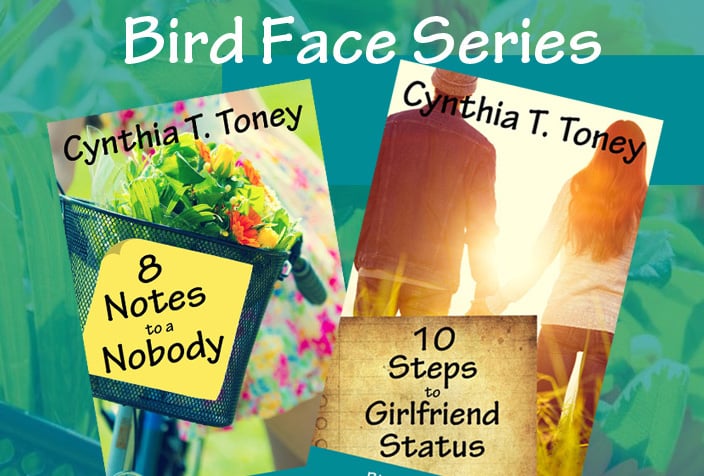 Book two in the series, 10 Steps to Girlfriend Status, begins with Wendy's freshman year of high school as she navigates new relationships, new hallways, and a newly-blended family. Her beloved neighbor, Mrs. V, is in failing health, and her family plans to move her to Alaska to be close to her son. Wendy's 8th-grade crush finally notices her, and she strikes up a friendship with Mrs. V's teenage grandson as well. Having a boyfriend plus a friend who's a boy gets complicated, as Wendy soon discovers. Add in a bunch of mysterious letters detailing one of those family-history things nobody talks about and you get a compelling story.
The recently-released third book in the Bird Face series, 6 Dates to Disaster, finds Wendy looking for ways to fund her summer plan of visiting Mrs. V and her grandson in Alaska after her stepdad loses his job. An excellent writer, Wendy agrees to secretly tutor one of the girls in the "cool" clique, with more clients to follow, but Wendy finds herself doing more rewriting than proofreading--and is soon accused of cheating. She's also distracted by her budding romance with David and by a mysterious note she found in an antique jewelry box.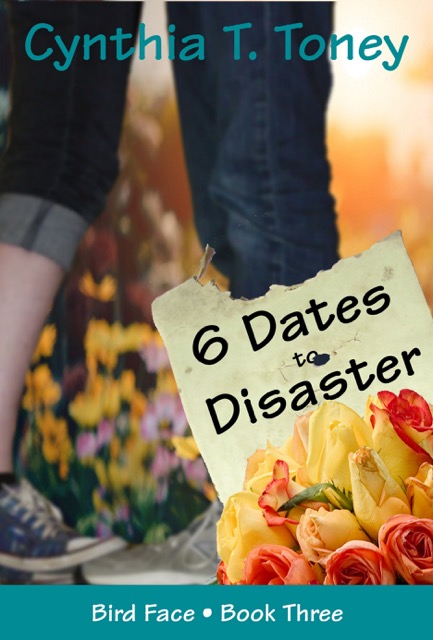 Learn more about Cynthia T. Toney, including news of her upcoming projects, at CynthiaTToney.com. Cynthia promises that there will be at least one more book in the Bird Face series, and has confirmed that the next one will feature Wendy's trip to Alaska to visit Mrs. V and her grandson!
Buy these books through our Amazon links and support CatholicMom.com with your purchase!
Be sure to check out our Book Notes archive.
Copyright 2016 Barb Szyszkiewicz, OFS
About the Author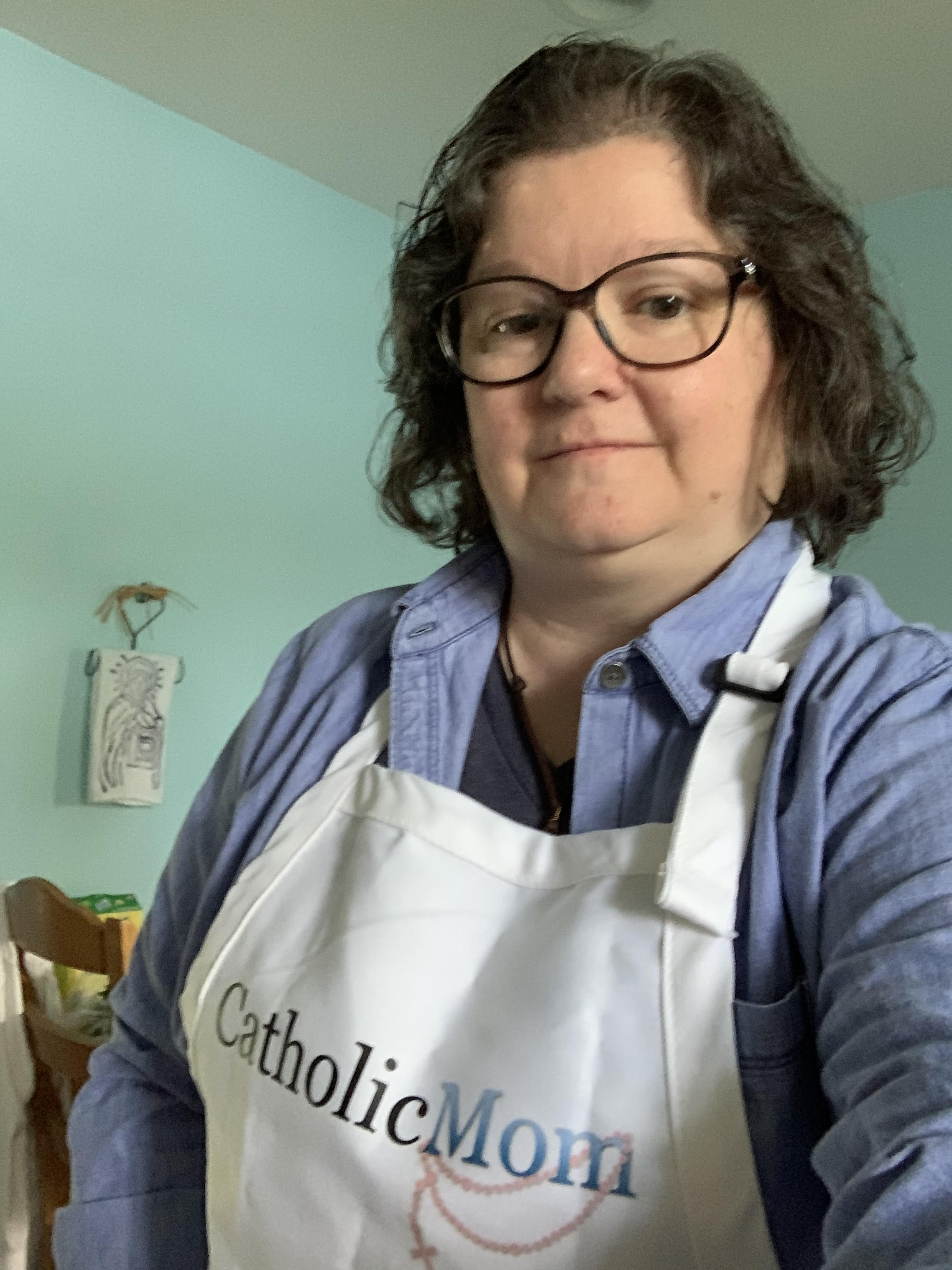 Barb Szyszkiewicz is a wife, mom of 3 young adults, and a Secular Franciscan. She is editor at CatholicMom.com. Barb enjoys writing, cooking, and reading, and is a music minister at her parish and an avid Notre Dame football and basketball fan. Find her blog at FranciscanMom and her family's favorite recipes with nutrition information for diabetics at Cook and Count.