Today's Gospel: Luke 1, 26-38
The story of our salvation begins with a simple salutation, "Hail, favored one! The Lord is with you." It sounds plain enough to us, but the Gospel of Luke tells us that Mary heard and was greatly troubled. She knew the greeting meant more. In Scripture, people are greeted this way when God is about to ask something big of them. Mary was troubled because she knew that whatever followed this greeting, God was going to ask something big of her.
As Advent draws us closer and closer to the coming of Christ, we too might feel our hearts expectant but a little troubled. If we have done the work of waiting and preparing, then we may already know that God is moving in our hearts, stirring something new, asking for something we may be a little afraid to surrender to.
Mary, after hearing God's request, listened to the angel's explanation in what seems like a moment she used to exhale, and then peacefully declared, "May it be done unto me according to your word."
What if we too used these last days of Advent to listen deeply to what God is asking us and lean into His loving heart, so that Christmas Day arrives and His only Son reaches out to us in all His infant glory, we can say with our whole hearts, "Be it done unto me according to your word."
Ponder:
What thing is God asking you to do that troubles you? How can you surrender to His will?
Pray:
Lord, I feel you moving in my heart as I prepare to greet Christmas with joy. Help me to not be afraid or troubled by what you ask of me, but to be fully resolved to do your Holy Will.
Copyright 2016 Colleen Mitchell
Colleen Mitchell is wife and mother to five sons. She serves along with her family as a foreign missionary in Costa Rica. She writes from her heart to encourage others to know the joy of living the Gospel as an adventure.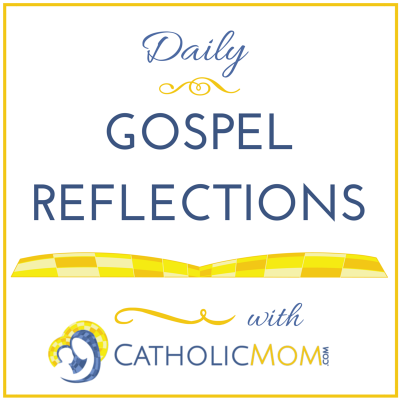 About the Author