Today's Gospel: John 1:29-34
"Who are you?" the Jews and Levites asked John. If he was seeking power, he could have said he was the Messiah. He could have equated himself with any of the Old Testament prophets. But he explicitly denies both of these associations. His first line to the Jews and Levites is "I baptize with water." He serves others before he even names himself. The next line is even more telling: "but there is one among you whom you do not recognize." John here recognizes God and he knows he has been especially blessed to do so as others do not recognize Him. Then he humbles himself: "the one who is coming after me, whose sandal strap I am not worthy to untie."
His first words are service. His next words refer to God, whom he is serving. And finally he humbles himself. He knows he is not worthy but he considers himself so honored by his service, that he defines himself first and foremost by his duty to God. John doesn't even name himself when asked to do so. Service to God, made only possible by humility, by his forgetting himself, even to the point of not naming himself, is what John the Baptist is. This is his power. By denying himself, he is filled by the Holy Spirit. By humbling himself, he can do great works for God. The greatest of these, being allowed to recognize and baptize the Savior. Had John been full of "John" and not God, would he have recognized the Savior in his own cousin? I think not. John forgets himself and is blessed to remember and recognize God.
[Tweet "John the Baptist serves others before he even names himself. #dailygospel"]
Ponder:
John the Baptist "names" himself with an act of service for God. By what act of service would you name yourself?
Pray:
Holy Spirit make me think of others before myself. Fill me more and more with you so that I may do you great service, as John the Baptist did, in your Mighty Name.
Copyright 2017 Mari Lamb
Mari is a part time librarian and a full time seeking Child of God. She has been blessed with a loving husband, two children on earth and two in heaven.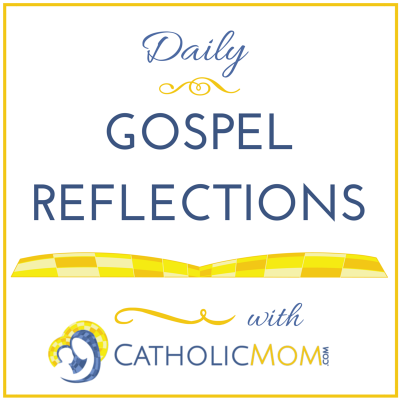 About the Author