As a cradle Catholic, I'd always been aware of the love we are supposed to have for our Holy Mother- especially coming from a Hispanic background.
Every time my family traveled to Colombia we'd see shrines dedicated to Mary all along our trip. I understood, she's a big deal.
As I grew more serious about my faith and matured in the study of Catholic theology I saw and understood why we hold Jesus' mom on such a pedestal.
It all made sense in my head and I loved the idea of her; I just didn't know her myself.
I never saw a need for a Miraculous Medal. I wore my crucifix daily; I was good.
I understood the importance of praying the rosary, so I would, but with little Marian faith or love behind it.
The closest I'd ever come to praying a novena was when our family would get together and pray the Christmas novenas with song and dance during the nine days before Christ's birth.
But pray one of those serious long ones on my own? No way. I did not have enough self-control for that! Or, I'd forget I was doing it by day three.
Then, I reached a moment of total hopelessness and despair.
I had been battling an emotional situation for years and years with no moving past in sight.
At the time, I had been working at our church when one of my most favorite women I worked with handed me the novena book for Mary Undoer of Knots.
Something about the painting on the front of the prayer book tugged at my heart.
Seeing that ribbon in such a tangled disaster on one side and then on the other side, once the ribbon passed through Mary's hands, perfectly ironed out…it struck me.
I wanted her to untangle my darkest place.
I began the novena that night.
Those nine days were hell. Events took place that took me to the rock bottom of my emotions. I now know and see them as what they were, days of purification.
On the ninth day, the worst day of them all, my family happened to be visiting us from out of town.
When the final blow was given to me that day, my heavenly mother had brought my earthly mother for my physical need of love and tenderness.
I bawled in my mom's arms like I had never done before. With my mom living so far away, she was rarely able to be there like that for me.
It was exactly what I needed.
I consider it one of the greatest gifts of my life, having my mom there that night.
After that, peace. Nothing but peace.
The days, months and years since that night, since that novena, have been filled with peace for my impossible emotional situation.
[Tweet "Our Lady Undoer of Knots had taken a ribbon of disaster and ironed it out."]
My heavenly mother had taken my ribbon of disaster and ironed it out.
Of course there are still moments of trial, but the peace that I have in my heart for the situation makes me handle it all much better.
Mary Undoer of Knots brought me back to me. She brought back my personality and of course, like she always does (her whole reason for being) she brought me back to her Son.
Oh yeah, I haven't put on my Miraculous Medal today…
Learn to pray the Mary Undoer of Knots Novena
Copyright 2017 Stephanie Stovall
Copyright 2017 Stephanie Stovall
About the Author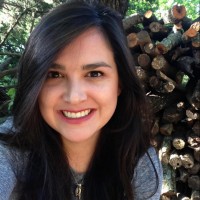 Stephanie Stovall loves Oklahoma State University and hanging out with her husband. She keeps Holy Mary busy praying for patience with her five little boys. Stephanie loves God, Catholicism and evangelizing with all her heart! You can find more of her messy thoughts over on TheBlessedFruit.com