Editor's Note: We're privileged to work together with ShalomWorld TV to bring episodes of "Woman" to CatholicMom.com readers on a regular basis. Look for this program on the third Saturday of each month, beginning in February! --Barb
"Woman: Strong Faith, True Beauty" opened its first season on Shalom World TV in Fall 2016.
The series is hosted by the author of True Radiance, Lisa Mladinich and her co-hosts, Andrea Vasquez and Christie Young. The show brings the vocation, spirituality and dignity of woman to the forefront with relatable topics and stories of accomplished Catholic women from around the world.
[tweet "Discussion on #depression with @peerybingle on "Woman," hosted by @lisamladinich"]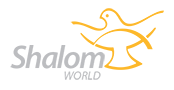 New episodes air Mondays at 8:30 PM Eastern on Shalom World TV, and can also be viewed online and through the Shalom World mobile apps for iPhone, iPad, Android and Kindle Fire.
In this episode of "Woman," Sarah Reinhard shares her struggles with depression and urges women experiencing similar struggles to both seek help and place themselves at the foot of the Cross.
https://youtu.be/lpzM0ksUNiU
Copyright 2017 Lisa Mladinich
About the Author

Lisa Mladinich is the best-selling author of True Radiance: Finding Grace in the Second Half of Life and the host of Shalom World TV's WOMAN: Strong Faith, True Beauty. Her co-host is Carrell Jamilano, a spiritual director and young adult minister in the Los Angeles area.