Editor's Note: We're privileged to bring you this excerpt from The Living Gospel: Daily Devotions for Lent by Deacon Tom Fox, newly published by Ave Maria Press. Consider praying with this book on your daily journey through the season of Lent! Ave Maria Press is offering 20% off your purchase of this book or Walk in Her Sandals with promo code CMLENT. This promotion is valid through 3/31/17. --Barb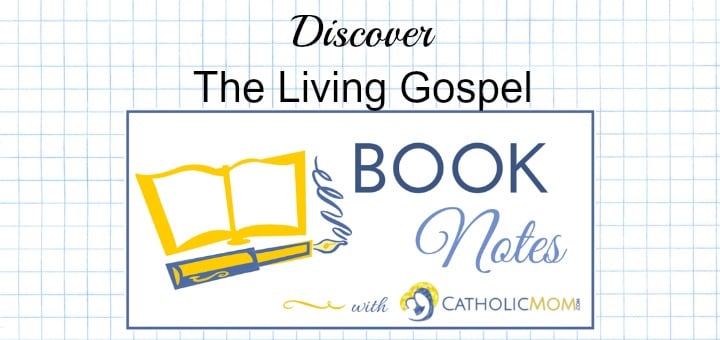 [Tweet "Read our excerpt from 'Daily Devotions for Lent' by @Deacontom from @AveMariaPress"]
Servant of God Catherine Doherty was the founder of a mostly lay community called Madonna House. Catherine said that Lent is a time for "spring cleaning your heart." Think of this season as preparing a room for an encounter with the Lord. I love the images and challenges found in Catherine's writings. "Come Lent, make a genuflection, not so much of your knees but of your soul." You can read more of her wisdom and refreshing ideas from the book Grace in Every Season: Through the Year with Catherine Doherty.
Many of us have probably grown tired of the annual Lenten encouragement from parish bulletins and pulpits to give up chocolate, a favorite television show, being short tempered, or any number of other things we enjoy having or doing. The desert of Lent is an opportunity to become stronger in our faith, and fasting can help us do that. In my ministry as a deacon, I try to encourage open minds and hearts to view Lent as an opportunity to try new things along with fasting from familiar things.
Perhaps starting a fresh encounter with the gospels during Lent might be something new, maybe even sacrificial for you if you have a hard time being still long enough to read deeply. Perhaps a new effort from you might be getting up twenty minutes earlier than you normally do, and spending the extra time praying the devotions of this book. It will bring a fresh spark to your spiritual life, creating space in what I suspect is an already full life for quiet encounter with Jesus in the Lenten desert.
While I admit that I don't relish the idea of giving up things to put in my mouth, I've tried to get beyond the giving-up-chocolate view of Lent. For me, giving up coffee a few days a week is a real penance. But I also want to add practices, not just avoid things I love or enjoy. Whatever the Spirit quietly suggests to you, wouldn't it be wonderful to end this year's Lenten journey by recognizing we've been in a new desert that has brought rich connection with Christ and at least tiny sprouts of spiritual growth? Wouldn't it be nice not to have been fixated on dessert for most of Lent?
If I could express a prayerful wish for everyone who reads and uses this book of daily Lenten devotions, it would be that on the far side of the desert, just as we are about ready to leave it, Jesus is waiting for us. He asks us to join him in his Passion and Death and to rejoice with him in the magnificent glory of the Resurrection.
Well done, good and faithful servant. Well done.
March 1
Ash Wednesday
BEGIN
Enter into silence and return to the Lord with your whole heart!
PRAY
"A clean heart create for me, O God, and a steadfast spirit renew within me."—Psalm 51:12
LISTEN
Read Matthew 6:1–6; 16–18
"And your Father who sees in secret will repay you." —Matthew 6:4
Giving Up What We Give Up
A faithful elder spoke to me at the beginning of Lent a few years ago. "Deacon, you've preached about doing something new. I've been doing the same Lenten practices forever; I don't see any need to change." I'd bet there are many who seek the familiarity of (the almost comfortable) Lenten things to do. And you? Will you seek quick adoption of the things you've done in years past or try something new? Today's gospel gives us Lenten guidance: almsgiving, prayer, and fasting—in that order.
Other than writing a check, what sort of almsgiving would be a struggle for you this Lent? Trading personal time for something less comfortable to do?
Perhaps you can give up thirty minutes of television watching and dedicate that time to the Lenten prayer we are called to do?
Carving out time to pray and reflect with this booklet is an excellent place to begin. Praying at meal times if you don't already do so is another great habit to build. Try praying the Liturgy of the Hours or explore lectio divina. You can learn much about these with a simple Internet search. Or perhaps you prefer something more spontaneous such as writing a letter to God each morning or maybe one at day's end to help you reflect on how closely you walked with Jesus that day.
Many years ago, I heard a speaker say these words, "Lord, free me of the bondage of self." That's a good prayer. How might you "fast" from yourself? No one-size-fits-all. What habit or routine can you surrender so as to accompany the Lord into the desert.
ACT
As I begin this Lenten journey, today I will seek to relinquish what is comfortable and journey into the desert. I will choose one new Lenten practice to undertake this year.
PRAY
Lord, hear my prayer. Let me experience a bit of wel-come discomfort each day of Lent. Amen.
Excerpts of The Living Gospel: Daily Devotions for Lent 2017 by Tom Fox is reprinted with the generous permission of Ave Maria Press.
Buy this book through our Amazon link and support CatholicMom.com with your purchase!
Be sure to check out our Book Notes archive.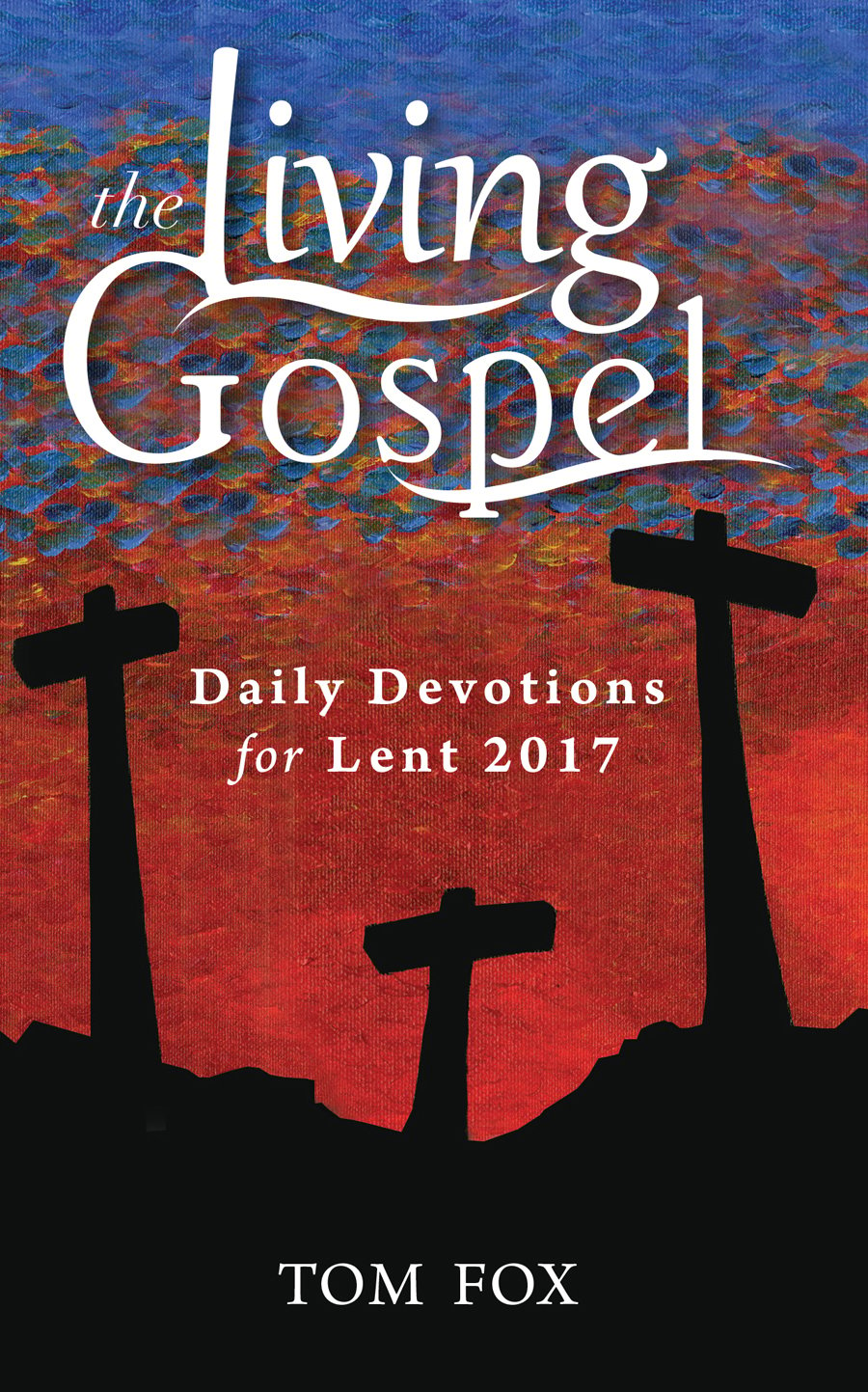 Copyright 2017 Deacon Tom Fox
About the Author

Deacon Tom Fox and his wife Dee are co-hosts of the CATHOLIC VITAMINS Podcast for over 6 1/2 years. Tom has also been a member of the Catholic Mom columnists team for eight years, and was a regular contributor to the Catholic Moments Podcast for three years. Most recently, Deacon Tom has been leading a project to bring Catholic radio to the north central Arizona community where he and Dee reside. Blessings!