". . . and they lived happily ever after" is the ending to every great fairy tale from "Cinderella" to "Snow White." The "happily ever after" is the reason why every girl dreams of growing up to be a princess who falls in love with a prince. She searches high and low her whole life until she finds her "Knight in shining armor." Once she has found him, she never wants to let him go. Every bride is counting the days, awaiting the moment to be joined with her spouse forever and ever. She longs to be swept off her feet by her beloved groom. The twinkle in a bride's eye and the glow on her face prove she is overflowing with joy. Her heart is filled with love for her beloved as she dances toward her wedding day.
You know, I think that God gives that special season of excitement and anticipation to a bride and groom to tuck in their memory to save forever. Later in life it may be important to revisit those moments of new love in order to get you through the unexpected trials life presents. It is for the days ahead reality sets in; unfortunately the busyness of everyday life begins to shift priorities. The honeymoon may never be over but there is laundry to do, bills to pay and responsibilities to tend to. The once indescribable joy in the hearts of the "Princess Bride" and the groom "in shining armor" begins to grow lukewarm. The light of your love for each other begins to dim.
When did the Prince lose his charming appeal? It used to attract the Princess to him like a magnet. She breathlessly clung to his every word. "Once upon a time" his eye was upon her alone, from the moment he saw her pretty face. Time passes: married life sets in and the familiarity of day after day blinds his eyes from truly seeing her, even if she is sitting right beside him. It seems that the "knight in shining armor" has begun riding his horse in a different direction. What is a princess to do? Has the "happily ever after" been replaced by mundane times? Has he become another item to check off her to do list? Have her words begun to fall upon deaf ears?
[tweet "Has the Happily Ever After been replaced by mundane times? By @MonganEllen"]
Princess dear, why not bring a little spice into your life in the "castle"? This will help you to get out of the rut that relationships may fall into; somewhere between dating days and everyday life as his wife. When a prince takes his princess for granted, unfortunately she seems to return the favor. Wake up "Sleeping Beauty," glitz it up, cheer him on, and never forget the good night kiss that says, "I love you best!" Kiss your spouse like it is the first time and it won't be the last time. If Prince Charming has invited you to his "castle," it is because you make him feel like a King.
Remember why you fell in love with him in the first place. Do you remember the courting days gone by? You spent the day putting on the "glitz." You were showered and "dressed to the 9s." Makeup was tastefully applied and you added a splash of perfume. You always remembered to accessorize with virtue and a white pearl necklace. You could hardly wait to see him; bubbling over with joy, running to greet him when he rang your doorbell. You did not care where you were going; after all, you were with "Prince Charming," your "knight in shining armor."
How do you keep a marriage alive long after the bride and the groom exchange the "I do's?" The wedding day begins your journey together towards oneness. "The two shall become one and what God has joined together, let no man put asunder." The Sacrament provides the grace needed to live the solemn vows you pledged before God, joined together as husband and wife. The seasons of marriage are falling in love, growing in love, and then loving with God's love. Maturity in marriage begins to take place when you come to the awareness that you cannot love your spouse on your own. You need God's love to truly love one another. Decide to make Jesus the center of your marriage, draw grace from the the Sacraments and live your faith.
So in order for "happily ever after" to last a lifetime you must work on your relationship with God and each other daily. Take the time to give your best and look your best for God and for your spouse. Remember, love is a choice. Make it a love connection. With a lot of prayer, some prior planning, and little preparation, life can be invited back through the door of your "castle." It is time to take that walk down memory lane and remember when it only just began. Marriage is for life, not just a season. God will provide the grace needed. Depend on Him to fill you with His love for one another.
If your Prince has taken a siesta and his eyes of wonder have begun to close, it is time to bring a little spice and variety into the "castle," seasoned to his taste. Courting "Prince Charming" again, is one way of adding life to your marriage. He will soon return the favor. Your prince will quickly take his place again as the king of his "castle," with his eye upon you, the princess, seated on the throne beside him. Take some time to pretty up inside and out; plan, prepare and then get ready for one good time on a date with your mate.
Bye for now, I have to hurry. I hear the doorbell of my heart ringing. It is my "Prince Charming" calling. He is ready for our "royal date." I can't wait!! ". . . And they lived happily ever after!"
Some Marriage Tips
Vow to be a good communicator.
Give him his heart's desire.
Compliment him often!
Greet your husband with a big kiss when he gets home from work.
Walk your husband to the car to say goodbye with a kiss when he leaves for work.
Thank your husband often for being a good provider.
Plan a surprise weekend getaway for your man.
Picture this – do a professional glamour shot portrait of you for your husband's office.
If one of you hates a particular task, then the other does the task as a "labor of love."
Talk together about growing in holiness.
Honor your spouse with your speech.
Get involved in ministry or social action together.
Don't share with your girlfriends things that will embarrass or show your partner in a bad light.
Ask your husband to go for a walk and talk after dinner each night.
Start the day with prayer together and end the day with prayer together.
Make every effort to love his family, like you love your own.
Agree to talk before spending a certain sum of money, other than needs.
Go away together on retreat at least once per year.
Read the same book and then discuss it together.
Do something out of the ordinary
Light a candle at dinner and set the table on a fancy tablecloth. Make mealtime pleasant.
A weekly date night will do wonders to keep your relationship alive.
Copyright 2017 Ellen Mongan
About the Author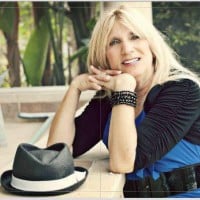 Ellen Mongan is a Catholic writer, speaker, and host of WOW MOM podcasts. Her book, WOW MOM: A Walk with God, is on Amazon. She contributes to Catholic Mom, Women of Grace, and Augusta Chronicle. Her most important roles as wife to Deacon Patrick and mother of eight led her to ministry. Learn more and contact her to speak at EllenMongan.com.