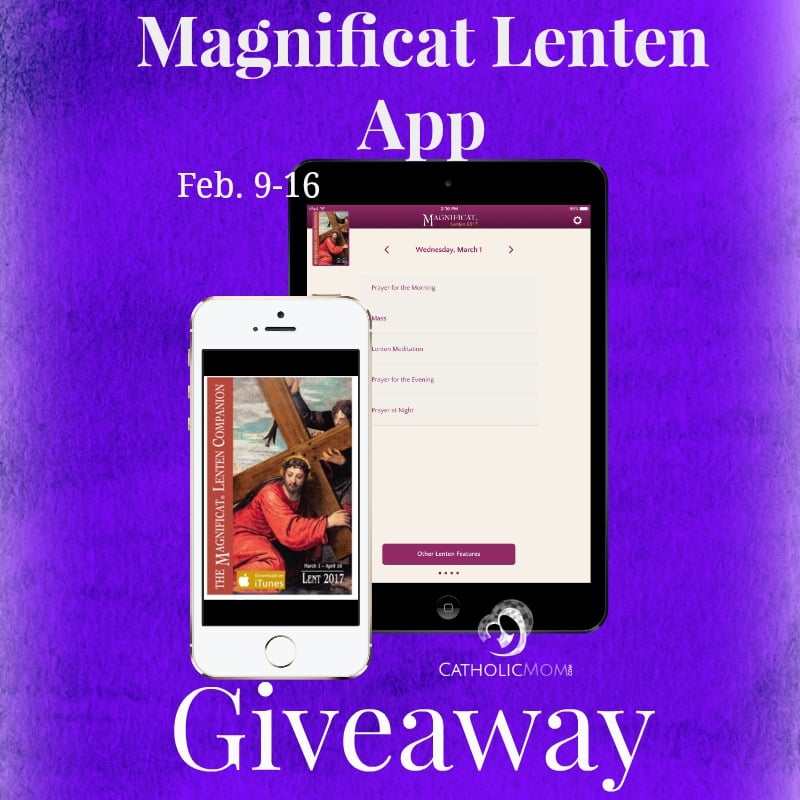 The Magnificat Lent Companion app for iPhone is a rich Lenten resource that fits in your pocket. From the publishers of Magnificat magazine, this app contains all of the magazine's content, plus bonus resources that print magazines cannot offer, such as Lent and Easter chants to use as background music for your prayer.
[tweet "Win #Lent Companion app for iPhone from @MagnificatMag #giveaway"]
Launching the app brings you to the daily prayer section. Each day you will find morning, evening and night prayers that are abbreviated versions of the Liturgy of the Hours, as well as a Lenten meditation and full text of Mass readings, antiphons and prayers of the day. Selecting the "Order of Mass" tab at the bottom of the Mass page brings you to an index page for a full missal, so you'll be able to read along with every prayer during Mass.
Extra features you'll find in the app include:
chants to use in your prayer during Lent and Easter, including the Stabat Mater and Regina Caeli
Stations of the Cross
Lenten penance service
poetry
an alarm function for morning, noon and evening that you can customize to alert you to your scheduled prayer times
This app is for iOS only and displays beautifully on both iPhone and iPad. It sells for $1.99 in the App Store.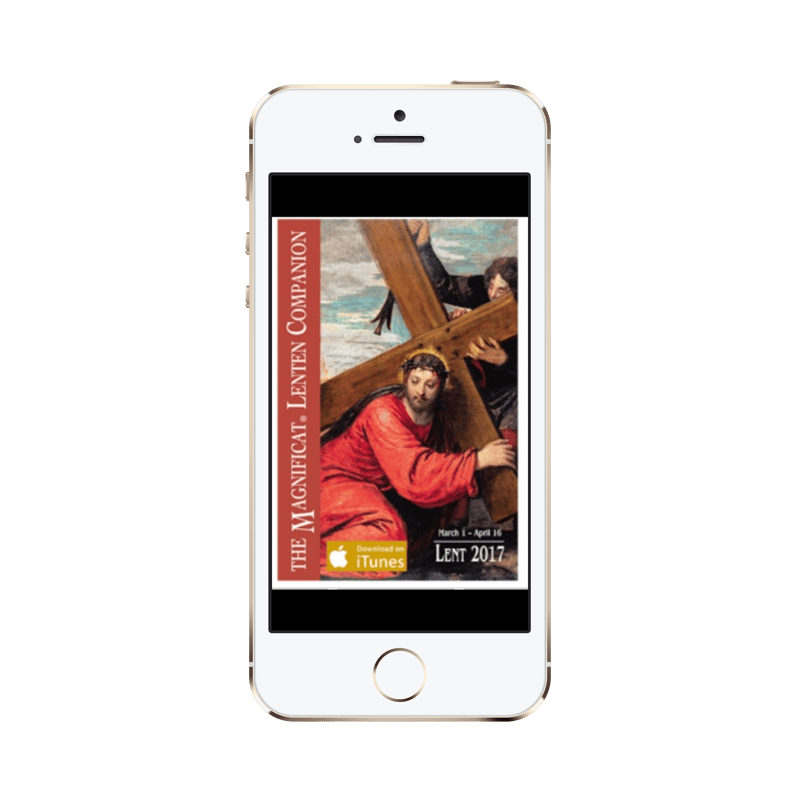 Magnificat has generously provided download codes for this iOS app for three winners! To enter, simply leave a comment on this blog post. Please make certain that you're providing your correct email address when you comment, as download codes will be emailed directly to the winners.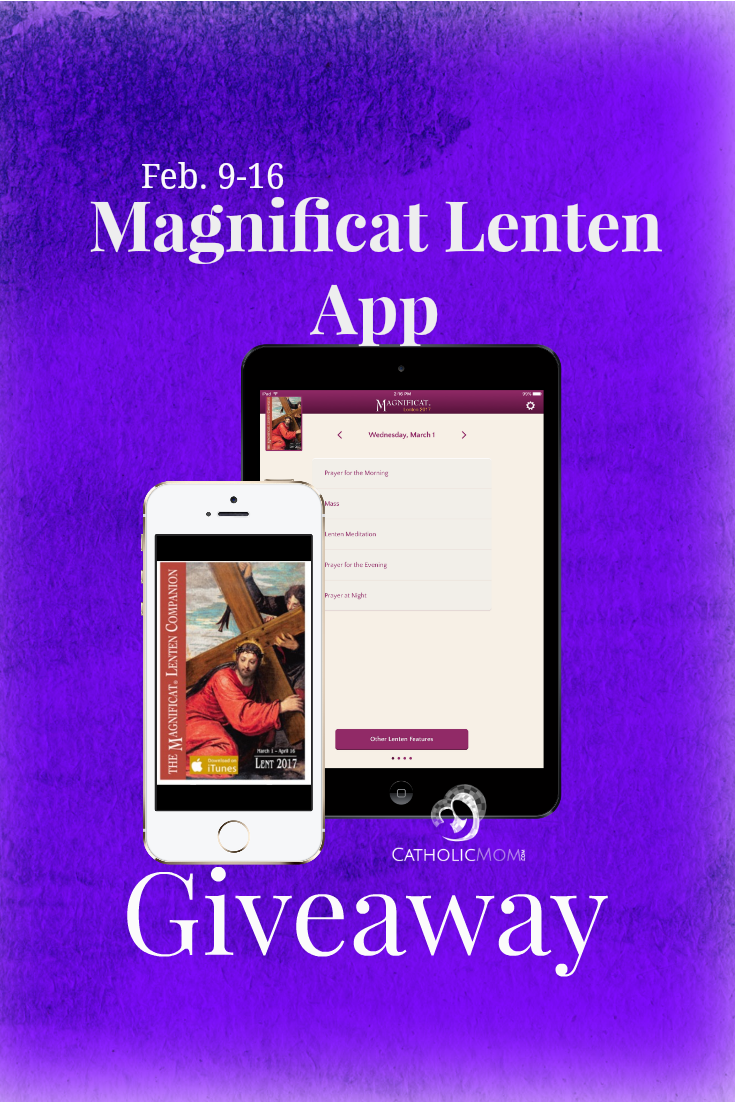 Copyright 2017 Barb Szyszkiewicz, OFS
About the Author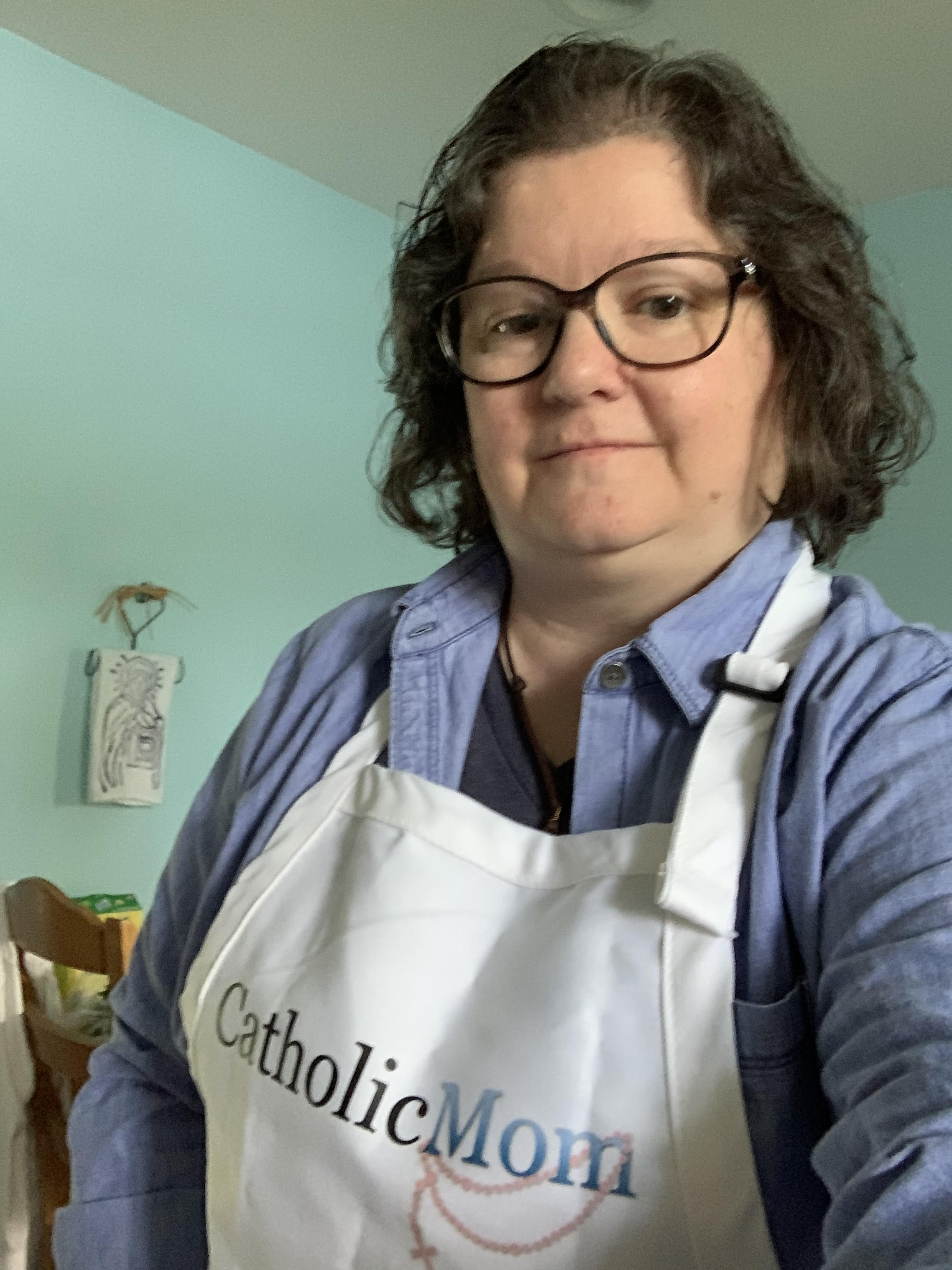 Barb Szyszkiewicz is a wife, mom of 3 young adults, and a Secular Franciscan. She is editor at CatholicMom.com. Barb enjoys writing, cooking, and reading, and is a music minister at her parish and an avid Notre Dame football and basketball fan. Find her blog at FranciscanMom and her family's favorite recipes with nutrition information for diabetics at Cook and Count.