The newest program from Catholic Conference 4 Women is entitled Relationships: Catholic Reflections 4 Women. This 12-part video series offers encouragement for strengthening and sanctifying the many relationships in the lives of Catholic women. I had the pleasure of viewing and reflecting on "Your Relationship with Jesus: Praying and Following the Ceaseless Act of Love," presented by the adorable and engaging Sr. Faustina Maria.
What is Prayer?
Prayer is the raising of one's mind and heart to God or the requesting of good things from God ~ CCC 2559
Basically put -- it is a conversation with God. It is of utmost spiritual importance to prioritize to carve out time in our lives for silence to enter into conversation with God, Sr. Faustina Maria reminds us. Even just 15 minutes a day will make a significant difference. She encourages us to make the effort, quoting Jesus message to her order's Foundress, Venerable Consolata Betrone, that grace abounds when we make this time for God. Especially when we don't feel like it; because it is in that sometimes forced effort that we truly please the Lord. Additionally, Sr. Faustina Maria touched my heart with the sweet truth that in those quiet moments of prayer, we are made aware of God dwelling within our own hearts.
[tweet "Grace abounds when we make time for God. #CC4Women with @reconciledtoyou"]
"What if," Sr. Faustina Maria says, "someone you loved was always talking to themselves when you were together. And in doing so failed to connect with you who was right there with them." We do just that, she continues, when we fail to give our thoughts over to God; even for a moment throughout our day. This realized was part of my own person 'reversion' experience ten years ago. At that time, I made the conscious decision to discontinue the habit of talking to myself and make all my internal conversations an opportunity to engage instead with either the Triune God, my Guardian Angel, the Holy Souls, or any one of my Saint Posse.
Who I Am Before God
Goodness and love all come from God. We are a channel for these gifts from God. Without Him we are nothing. ~ Sr. Faustina Maria
Have you ever considered why you are here? We are clearly not necessary beings. God needs nothing, but as Sr. Faustina Maria beautifully explains, we are "desired beings." God is love, and from that love we have been desired. She goes on to talk about recognizing our nothingness before God, and the best place for that is before him in the Eucharist. Even a few minutes before the tabernacle, or if you are blessed to have a nearby church or chapel with Eucharist Adoration, can bring one closer to Christ.
Ceaseless Act of Love
During her presentation, Sr. Faustina Maria mentioned a prayer I was very familiar with: "Jesus, Mary, I love you. Save souls." I had learned it many years ago as one to recite for the Holy Souls in Purgatory. Usually, I will repeat it unceasingly as I am driving past a cemetery – and at the end of the property add – "O Holy Souls, please pray for us." Sr. Faustina Maria's inclusion of this prayer along with a beginning I'd never heard, "I will think of everything. You, think only of loving me," intrigued me.
She begins by sharing a book from her Order, Children of Mary, entitled not so surprisingly The Ceaseless Act of Love. [For the record: I purchased this book for me and a friend, and I absolutely love it!] The basic premise – everything I do should be for the love of the Lord, the salvation of souls and to God's great glory. It seems so lofty and difficult for those mere mortals trying to raise a family, tend a home, and make a living wage. However, Sr. Faustina Maria assures of the reachability of this great goal for each and every one of us. God would never ask us the impossible of us. Whatever he calls us to, he will also equip us for.
"Jesus wants to reign in every heart. His Eucharist Reign. Do you want peace in the world? Do you want peace in your family? It starts with peace in the soul. Peace in the soul comes through the conformity to the Will of God." ~ Sr. Faustina Maria
In the end, I realized the reflection from Sr. Faustina Maria on Praying and The Ceaseless Act of Love does not just offer a few gems, but is a gem in its entirety. This reflection is filled with many precious and inspiring nuggets of wisdom to help every woman allow peace to reign in her heart.
See more reviews of the Relationships series.
Copyright 2017 Allison Gingras
About the Author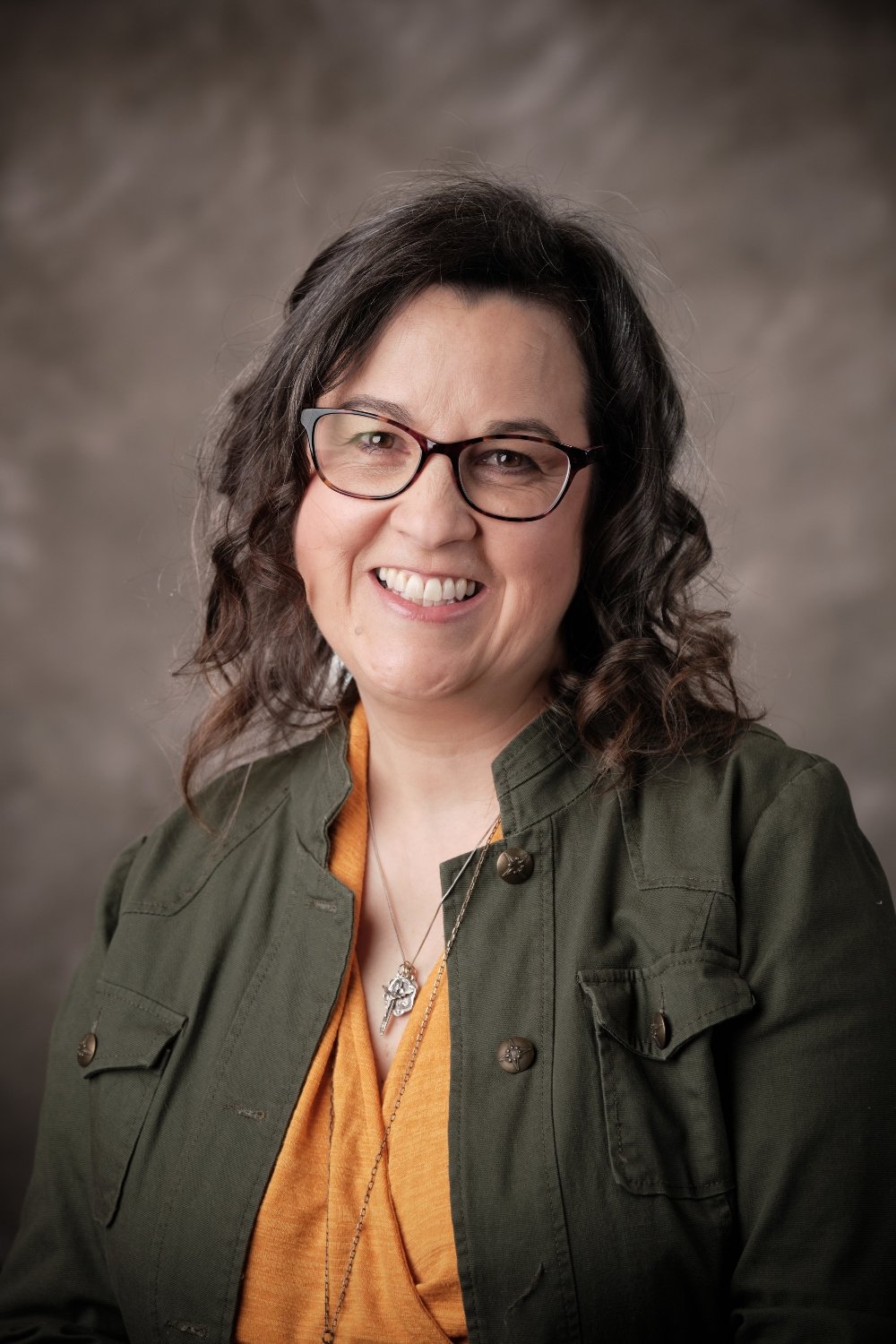 Allison Gingras works for Family Rosary, Catholic Mom and the Diocese of Fall River as a social media and digital specialist. She is the author of Encountering Signs of Faith (Fall 2022, Ave Maria Press). Allison developed the Stay Connected Journals for Catholic Women series including her volumes—The Gift of Invitation and Seeking Peace (OSV). Podcast host of A Seeking Heart with Allison Gingras and a co-host of Catholic Momcast.