Today's Gospel: Mark 8:34-9:1
The disciples had to be baffled when Jesus told them "Take up your cross and follow me!" They didn't know, as we do, that Christ would be crucified. So why would this man, this Jesus Christ, be asking them to pick up their cross?
For the longest time, I thought the answer to this question was an example of the way we were to bear the weight of our suffering. Got problems? Just load up that cross and follow Christ. You'll be crushed under the weight of it, but hey, it's suffering for a good cause. But that isn't the Gospel of Christ. Not here. Not like that.
To strap the cross of Christ onto our backs is to allow the message of Christ to "interfere" with our lives. Being a Christian isn't about playing it safe so that no one gets hurt. It's about bringing the love of Christ to everyone we meet. The cross of Christ identifies us as those who feed the hungry and clothe the naked; instructing the ignorant and comforting the sorrowful.
Sure the cross, at times, can look big and heavy and ugly. It is difficult to hide and will make things uncomfortable at times. It might even be embarrassing. But what is that to you? What is your life without Christ?
[Tweet "Being a Christian isn't about playing it safe. @CathSenseMedia"]
Ponder:
How are you "playing it safe?" Is there a decision to be made or an action to be performed that you have chosen to leave Christ out of? Have you pushed Christ into a corner of your life?
Pray:
Lord, I don't want to be ashamed of you. I want to live my life boldly for you. Grant me the grace - and the strength - to pick up my cross and to follow you. Amen.
Copyright 2017 Christine Cooney
Christine Cooney is a wife, mother, compulsive reader, and freelance writer living in Central Ohio. In her spare time she plays word games and takes pictures with her iPhone. She also likes superheroes, fancy pens, and the color blue. She blogs at Epiphanies of Beauty.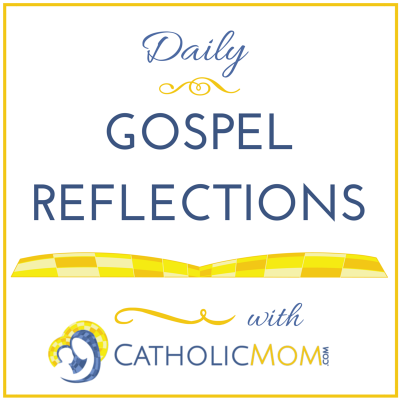 About the Author