Today's Gospel: Mark 9, 30-37
When I was a college student, discerning vocations, I remember feeling the tug in my heart toward married and family life and worrying, "But God, how can I become a saint in such an ordinary vocation?" Of course I was well aware of the many married canonized saints, but I was also aware of the even greater number of celibate saints.
Sainthood, however, isn't about great and glamorous acts of faith. It is about becoming little and "the servant of all." To make us into saints, God gives us a vocation that will teach us how to embrace the little ones, and to become a little one ourselves.
Thankfully, I spend my days with my own little ones and have ample opportunities to realize my need for God's grace in living out the call to humble servitude. In the time of Christ, children were considered to have no social standing. Even today, there are times and places where it is considered inappropriate to bring a child. In those moments, I am reminded again of the radicalness of the call of Christ to embrace the children in our midst.
Not all of us are physical mothers. However, all women are called to spiritual motherhood. All men are called to spiritual fatherhood. And all are called to embrace the little ones in our midst. These little ones may not always be children. These little ones may be in the form of the most awkward person at the office Christmas party. These little ones may look like anyone who it is socially unacceptable to love. Jesus calls us to humbly love these.
Humble, loving servitude isn't about good feelings but about embracing awkward silences, wiping runny little noses, and smiling even when your smile isn't returned. How will we love in littleness today?
[Tweet "Sainthood isn't about great and glamorous acts of faith. By @DomesticMon"]
Ponder:
How can you love in littleness today? In what ways do you still need to grow in humility?
Pray:
Lord, help me to lovingly serve those around me today, even when it is awkward. Help me to grow in humility today. Amen.
Copyright 2017 Michele Chronister
Michele E. Chronister is a wife, mother, speaker, writer, and catechist. She also serves on the Council for Intellectual and Developmental Disabilities through the National Catholic Partnership on Disability. She blogs over at www.mydomesticmonastery.com and shares more about adaptive ministry for those with disabilities at www.takingthelifttoheaven.com.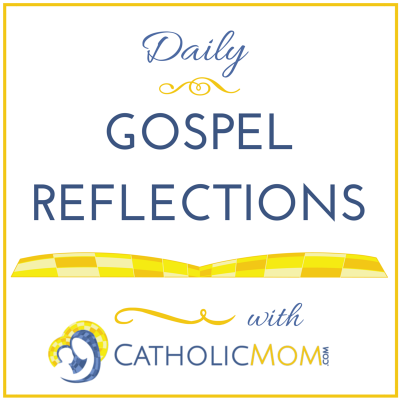 About the Author