Today's Gospel: Matthew 16:13-19 - Chair of St. Peter
"You are Peter."
Emblazoned in 6 foot letters around the cupola of St. Peter's Basilica, these words are crucial for Catholics. As Christ speaks, the papacy is established, Peter is given his mission, and the fidelity of the Church to the teachings of Christ is ensured until the end of time.
And yet these words, so important to our faith, are predicated upon another statement "You are Christ, the Son of the living God." Spoken by Peter, these words can seem less important than those with which Christ replies. Perhaps it is because they are familiar to us or because they are a universal truth, rather than a personal mission.
Yet these words were anything but familiar to Peter and, in fact, reveal his great faith. We know Christ is God because of the faith passed down to us, while Peter understood this truth because "flesh and blood has not revealed this to you, but my heavenly Father." And these words do reveal Christ's mission: as the Son of God, Christ is reconciling the world to himself, eliminating the gap between man and God brought about by our sins.
Yet perhaps the words of Christ resonate more with me because they are the words I long to hear: "You are my beloved and this is my mission for you." And it is here that the words of Peter can be an example to me. It is when I cooperate with the grace Our Lord gives to manifest him to the world that he in turn will reveal his will to me. For the fact that Christ is God changes my life: my actions have eternal value and can participate in his saving work of reconciling this fallen world back to God. My every action becomes an opportunity to proclaim Christ to the world.
[Tweet "My every action becomes an opportunity to proclaim Christ to the world. By Amy Marter"]
Ponder:
How can I more clearly proclaim Christ in my actions today?
Pray:
Dearest Jesus, let my words and actions proclaim "You are Christ" to all I serve this day.
Copyright 2017 Amy Marter
A lover of words, Amy is in constant pursuit of the True, the Good, and the Beautiful as a graduate student of English literature in Washington, DC. When she's not researching or being captivated by Dante's Divine Comedy, she enjoys travelling, sipping cups of tea, and exploring used book stores.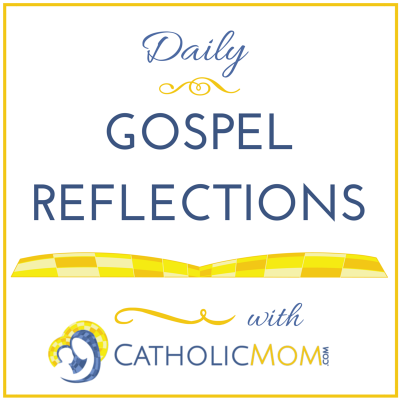 About the Author