Today's Gospel: Matthew 9:14-15
Today's two-verse Gospel is a powerful eye-opener for both John the Baptist's disciples and for us. They ask Him, "Why do we and the Pharisees fast much, but your disciples do not fast?" Their question reveals that they truly do not know Him.
Using marital imagery from the Old Testament to reveal His Divinity, Jesus asks them, "Can the wedding guests mourn as long as the bridegroom is with them?" Put another way, "God is here and I am He! Be joyfully present to the One who is present."
By His death and resurrection, Jesus is alive and dwells within and among us in the present moment. In our everyday busyness, do we recognize Him in those we encounter? Do we wait with breathless anticipation to receive Him in the Eucharist, like a bridegroom waiting for his bride at the altar? How do we cultivate this joyful awareness of Jesus' presence each day and strive to be more fully present to Him?
St. Katharine Drexel, whose memorial is today, has insight to share with us. Her deep love for Jesus was cultivated by her family and the time they spent with Jesus in the Blessed Sacrament and with the poor. Because of her intimate relationship with Jesus, she chose to devote her life and entire $20 million fortune to the founding of the Sisters of the Blessed Sacrament for African and Native Americans. The Sister's charism is centered on a Eucharistic spirituality – "a total gift of self" to those whom they serve.
St. Katharine Drexel said, "My sweetest Joy is to be in the presence of Jesus." Let us ask her to help make our joy complete, by saying "Yes" to Jesus' invitation to rejoice in His presence and savor the present moment, just "being" with Him.
[Tweet "How do we cultivate this joyful awareness of Jesus' presence? By @CaraStolarczyk"]
Ponder:
As I enter into each day, am I aware of the Jesus' presence in my life? Do I set aside quality time to "be" with Him, giving the gift of myself to Him in return for His total gift of self to me?
Pray:
Dear Jesus, thank you for dwelling within us and making your presence known in such an intimate way. Help us to fully share ourselves with You, so that we can bring You to all those we encounter each day. Amen.
Copyright 2017 Cara Stolarczyk
Cara is a wife and mother who strives to live each day savoring the present moment where God abides. She enjoys collaborating to address the needs of people and organizations so they can become their best selves and achieve desired results. Cara's passionate about working with those who are devoted to serving others while developing people to their fullest potential.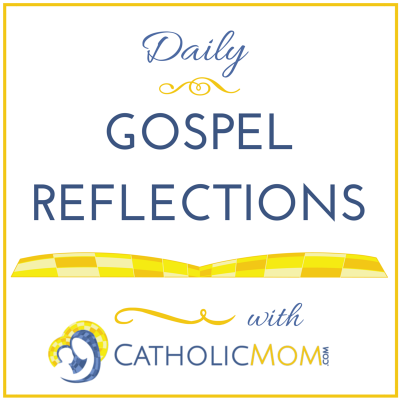 About the Author