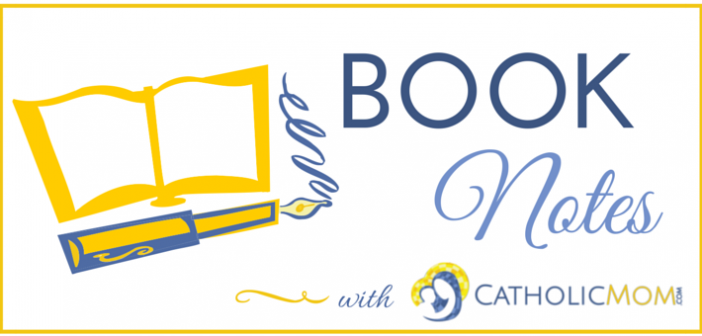 When Rebecca receives a mysterious note from an unknown source, she has no idea how it will change her life.
Twenty-year-old Rebecca Veritas is used to being different, but has never felt extraordinary. She is a Dreamer, living in a world of poetry intermixed with the antics of her unique family and eccentric best friend Adriana. When she meets Peter, a young student from Canada who seems somehow to understand her from the start, her perception changes. With "Intermission," the single word in that mysterious note, as inspiration, the two writers embark on an incredible journey to a new world in the form of a story that will ultimately parallel their own lives. Yet, as the story progresses, events remain ever more shrouded in mystery. When unexpected circumstances in the real world throw their lives in disarray, it will be up to Rebecca to find the true meaning of "Intermission" before the curtain closes on the final act.
I Thirst
received the 2013 YATR* Literary Award for Best Prologue. It is the first book in a trilogy, followed by
The Rose and the Sword
(April 2016).
*Young Adult Teen Readers
[tweet "Inspiration for a #Lenten #YA novel: 'I Thirst' by @novelist_gina."]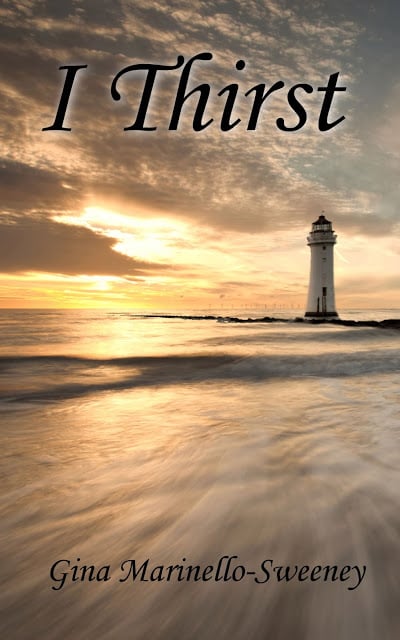 It really all started with a snapshot of a scene that came to mind my freshman year of college. I envisioned the beginning of Chapter 18 (which may mean little to you right now), and it took off. The significance of the scene –even the tone–and the purpose of the story were very different then. But the picture in my mind remained.
When I finally began to write the novel a year later, things changed. For a while, I discarded the idea that had originally inspired me. I suppose I was all too worried about it sounding cliché. Yet, once again, The Idea tapped persistently on my shoulder . . . and I finally gave in, telling myself that it was just an "experimental chapter." When an early reader declared that it was her favorite chapter, I realized that I needed to re-think my previous conceptions and actually pay attention to one of the themes in my own book . . . that something cannot be labeled as "cliché" if it has true meaning. It is my hope that now, several years after that first vision, it will come across that way to readers.
I Thirst
was largely inspired by my understanding of relationships. I think that every writer cannot help but be a psychologist and sociologist in disguise. In order to write a believable character, a writer must get inside that character's head, figure out why he thinks the way he does, and study his interactions with others. Luckily for me, I have always been fascinated by introspection–the workings of the mind and analysis thereof–and human interactions. I tend to joke that I get a bit
too
analytical at times.
Yet, the most important influence on the relationships of
I Thirst
was not a psychological study, but my own personal experiences. I am the kind of person who feels things deeply (if, at times, quietly). In that regard, I could really relate to the main character in my novel, Rebecca. A Jane Austen quote may serve to describe her quite well: "There is nothing I would not do for those who are really my friends. I have no notion of loving people by halves; it is not my nature." Rebecca goes through most of her life with the belief that everyone–aside from, you know, the average, cold-hearted psychopath–cares as much as she does. She has a very loyal heart. I knew that, for the development of her character, she would have to come to terms with the fact that not everyone was like that after all. For a person like Rebecca, that is a shocking realization. Yet it is equally important that she will find that she is not alone, that there are other "kindred spirits" of a like mind and heart.
The idea for "Intermission," the story within the main story, was sparked by . . . you guessed it, an intermission. I was sitting during the intermission in a play, and the thought crossed my mind that that would make an interesting name of a story. The rest is history!
Faith and the Writing Process
As to be expected of a project written over such a long period of time,
I Thirst
underwent many changes throughout the years. While some changes were minor, others were rather significant. The climax of the novel itself was vastly different than what I had originally anticipated.
While it was not the first novel that I started writing,
I Thirst
was a unique experience of its own. As the main characters in the novel went through their own journey—as well as the secondary characters that they wrote about—I discovered that I was growing with them. There wasn't just a parallel between the main and secondary stories in the novel; there was a parallel to my own life. It was a work of fiction, and yet it was like the magic carpet from Arabian Nights' "Aladdin," mysteriously unraveling inch by inch as I went through life's journey. But it wasn't magic. It wasn't a fairy tale. It was a journey that I firmly believed—and continue to believe— was placed in my heart to embrace. So, when I gave the world my story, I really gave a piece of myself. That may be true of any novel; we must all, to some extent, write from our own experiences and perceptions in order to create a believable world and people. But, in this case, it was deeply entrenched in my life . . . more than ever before.
I had always wanted to be a published writer. Yet I felt that
I Thirst
was a story that I would keep to myself and perhaps a small circle of family and friends. About two and a half years into the writing of
I Thirst
, that changed. I felt a sense of certainty that I was meant to share this story, that I was being called to publication for this novel specifically. I can only describe it as an urging from God. I somehow just . . .
knew
that He wanted me to pursue publication for
I Thirst
, for my little story. I had never felt such a strong
tug
for one of my projects before. It set it apart from any works that I had considered for publication previously. So I tossed aside my plans for the book and listened to God instead.
While writing is my passion, it is a passion that requires dedication and tenacity. Throughout the process, God gave me the strength to continue until it ultimately reached its conclusion. As time progressed, Our Lord also began to show me more and more that He was by my side and that I had nothing to fear. Of particular significance and beauty was the development of what I affectionately regard as our "secret code." The song "I Am Blest," excerpted in
I Thirst
, played at Mass every time something important was about to happen with my book. It was truly incredible and, while some might laugh it off as coincidence, I knew that it was not.
I Thirst
was published almost four years ago. It may not be a world-renowned bestseller, but its publication has had enormous effects that I could never have anticipated. It has brought people together who might not have otherwise met, to a profound extent. It has touched individuals from varied backgrounds, who were able to relate to its content in some way. It has become a distinct part of who I am. I have truly been honored by the positive feedback for my novel, and remain forever changed by the resulting relationships that have arisen from its existence. And none of this would have been possible without God's inspiration, guidance, and love.
I would like to share a quick story that illustrates the concept of unexpected blessings referenced above. One day on Goodreads, I heard from a fan who found herself questioning how she used her inhaler due to a scene in my book. After consulting with her doctor, she discovered that both she and her mom were indeed using it incorrectly. Every writer hopes to touch readers, but I had had no idea, when I wrote that scene, that someone's health might be affected. I was stunned. And so I thank God for allowing me to be in the position to do that.
Time is an interesting thing. It can change your perspective in ways that you don't always anticipate.
I Thirst
may be a simple tale that I never intended to share, but I came to realize that, if I could offer a little rose to the world, this would be it.
The Lenten Focus
I Thirst may be read during any time of the year. However, it takes place during the Lenten season and contains related themes.
During Lent, Rebecca is confronted with more than one personal "cross" to bear. Peter serves as a sort of human guardian angel, ever present throughout her struggles. But what Rebecca doesn't know is that her calm and collected new friend has some secrets of his own. As Easter approaches, Rebecca will discover more fully the meaning of love as sacrifice.

I Thirst: Themes pertaining to the season of Lent, forgiveness (of both others and self), sacrifice, trusting in God, dealing with different kinds of loss through a Catholic lens, contemplative prayer, especially through Eucharistic adoration
The Rose and the Sword: Spiritual warfare (fighting against unexpected evil in the real world), Mary and the saints, the rosary, addressing anti-Catholic misconceptions, the heroism of becoming a "little flower", purity, brief pro-life storyline that touches on loss through miscarriage. Takes place in part during the Christmas season
Buy these books through our Amazon links and support CatholicMom.com with your purchase!
Be sure to check out our Book Notes archive.
Copyright 2017 Gina Marinello-Sweeney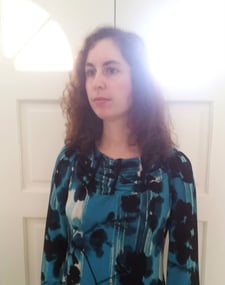 About the author:
Gina Marinello-Sweeney has been writing ever since she was a little girl and turned her bedroom into a "library", complete with due date slips and a check-out stamp. As her own stories were "checked out" by family and friends, she dreamed of a day in which her stories would be available in public libraries worldwide. Her dream of publication came true in 2013. Gina is also an avid poet in both the English and Spanish languages. In her spare time, she enjoys producing videos, going to the beach, reading, and traveling. Gina lives in southern California. Visit her website at
ginarmarinellosweeney.com
and follow her on
Facebook
, and as @novelist_gina on Instagram and Twitter.
About the Author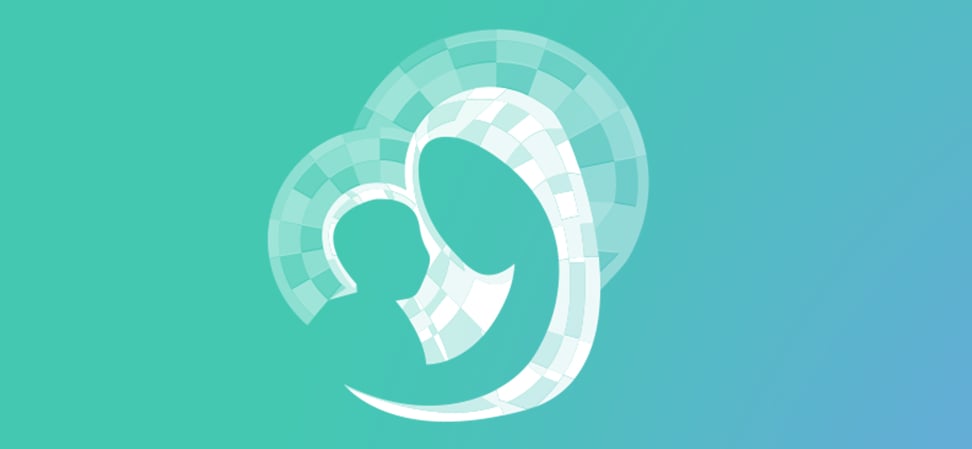 We welcome guest contributors who graciously volunteer their writing for our readers. Please support our guest writers by visiting their sites, purchasing their work, and leaving comments to thank them for sharing their gifts here on CatholicMom.com. To inquire about serving as a guest contributor, contact editor@CatholicMom.com.