[caption id="attachment_123289" align="aligncenter" width="800"]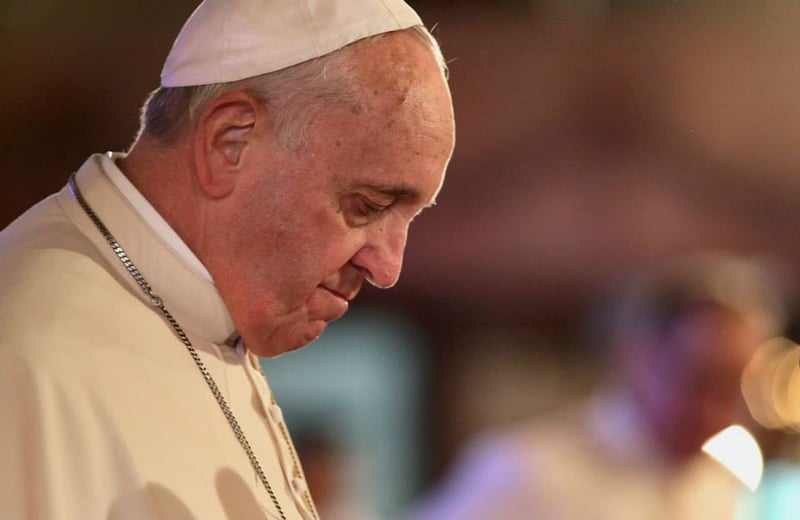 By Benhur Arcayan (Malacañang Photo Bureau) [Public domain],
via Wikimedia Commons
[/caption]
"Lent comes providentially to reawaken us, to shake us from our lethargy." Pope Francis
During Lent, I choose to surrender the clutter in my life, heart, and spirit
so Jesus will set me free from stuff
and fill me with His Loving Presence.
"From the cross, Jesus teaches us to love those who do not love us." Pope Francis
May the things of this world fall away,
so I may fall in love with God.
God can only fill the empty places with His love for others.
"Lent is a good time for sacrificing. Let us deny ourselves something every day to help others."

Pope Francis on Twitter
Pride
entices me to work harder,
pray more,
fast religiously,
perform heroic acts of virtue.
Humility
accepts only God can save me and other people.
"Jesus kept His wounds so that we would experience His Mercy. This is our strength and our hope." Pope Francis
It is my job simply to surrender in prayer
and give Him permission to flow through me
however and whenever He wants.
"Being a Christian means renouncing ourselves, taking up our cross and carrying it with Jesus. There is no other way." Pope Francis
Grace does what I cannot do.
Jesus will have to do everything in me. True humility gives God permission to take control of every aspect of my life as I struggle to follow Him.
[tweet "Grace does what I cannot do. #Lent by @mjmjuneau"]
Words of Wisdom attributed to Pope Francis for Lent
Do You Want to Fast this Lent?
Fast from hurting words and say kind words.
Fast from sadness and be filled with gratitude.
Fast from anger and be filled with patience.
Fast from pessimism and be filled with hope.
Fast from worries and have trust in God.
Fast from complaints and contemplate simplicity.
Fast from pressures and be prayerful.
Fast from bitterness and fill your hearts with joy.
Fast from selfishness and be compassionate to others.
Fast from grudges and be reconciled.
Fast from words and be silent so you can listen.
Copyright 2017 Melanie Jean Juneau
About the Author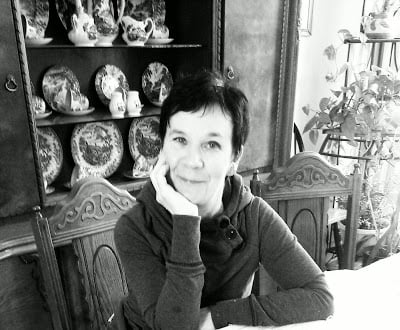 Melanie Jean Juneau is a mother of nine children who blogs at joy of nine9. Her writing is humorous and heart-warming; thoughtful and thought-provoking. Part of her call and her witness is to write the truth about children, family, marriage and the sacredness of life. Melanie is the administrator of ACWB, the Editor in Chief at CatholicLane, CatholicStand, Catholic365 , CAPC & author of Echoes of the Divine.