Today's Gospel: John 8:1-11
"Let the one among you who is without sin be the first to throw a stone at her." These are some of Jesus' most famous words and one of His clearest messages. However, this is something that is difficult for me to live by, especially in my marriage. I have a myriad of faults: I'm stubborn, I lose my patience too quickly, and I am horrible with finances, to name just a few. Yet when my husband does something that frustrates me, I often feel compelled to let him know all about it.
In our society, it is easy to point our fingers at others who don't follow Church teaching, even though we have sins ourselves and areas of our own lives to improve. We must not let our frustrations with others or our disapproval of their choices cloud our vision of our own faults and areas in need of improvement. Later in John's Gospel, we hear Jesus tell us to "Love one another as I have loved you." (John 15:12) This commandment is so important to remember in our interactions with others.
Jesus models this type of love in His interaction with the woman in today's Gospel. He knows she has made a poor choice, yet he tells her, "Go, and do not sin anymore." In this statement He is able to express acknowledgement of her sin, forgiveness, and love. May we strive to do the same in our relationships with others.
[Tweet "God, help me to love others the way You love me. By @searchofsimpler"]
Ponder:
What faults of my own do I need to improve before I turn my gaze toward others?
Pray:
God, help me to love others the way You love me and to forgive them the way that You have modeled for me in today's Gospel.
Copyright 2017 Theresa Carroll
Theresa is a part-time working, cradle Catholic mom of three littles living in Chicagoland. She occasionally blogs at In Search of Simpler. You can also find her on Twitter: @searchofsimpler and Instagram: @Tessie845.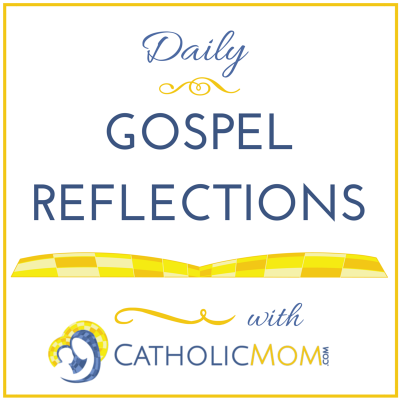 About the Author