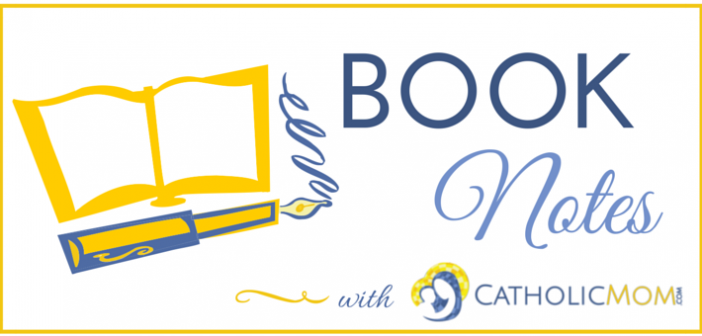 Talking to teenagers is a skill that many adults lack. Despite how well-meaning adults are, they forgot somewhere along the way what it was like to be a teenager. So instead of being authentic and "real" with them, adults put on a facade that they think will make their message more appealing to their teenage audience. Unfortunately, teenagers can see through something fake in a millisecond. Then, you have lost their trust and attention, possibly forever. Two adults who I would say are the best at authentically connecting to teenagers are Jason and Crystalina Evert. I believe they are because they not only believe what they say, but they care about their audience.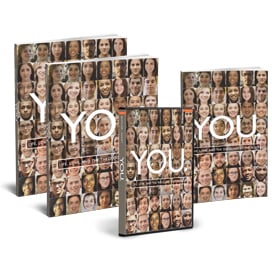 [tweet "Authentic #TOBtalk with teens: YOU from @AscensionPress. Review by @StuartsStudy"]
Today, I would like to tell you about one of their latest projects called YOU, a DVD program from Ascension Press that presents Theology of the Body to teens. In addition to learning what authentic love is and how to navigate through difficult topics like gender, pornography, and same sex unions, teens will also learn what healthy relationships look like. The program is divided as follows:
1. Created for Love
2. Naked Without Shame
3. Love Defined
4. Hope and Redemption in Christ
5. Truth and Freedom
6. Free, Total, Faithful, Fruitful
7. Language of the Body
8. Marriage
9. Priesthood, Consecrated Life, and Celibacy
10. Friendship. Dating, and Family
Lessons are divided into several steps - 1. Welcome, Icebreaker, and Opening Prayer, 2. Dive In, 3. Bridging the Gap, 4. Video Presentation, Journaling, and Small-Group Discussion, 5. To the Core, 6. Digging Deeper, 7. Take it to Prayer, 8. Session Review, 9. Live it Out, 10. Work it Out, and 11. Closing Prayer. This makes each session approximately 90 to 120 minutes long, so it is a time commitment, but it is one that is worth making. The eleven steps in each lesson are a nice blend of prayer, reading, discussions, and videos, so your teen will not get bored from doing the same activity for two hours solid.
The best part of this program is the authenticity and candidness of the material presented. As I stated earlier, it is difficult talking to teenagers. When you have to talk to them about matters of love, relationships, and sex, it gets exponentially more difficult. You either deal with awkward silence, giggling, snide comments, inappropriate jokes, or some combination of all of these. This series, however, doesn't beat around the bushes with serious topics. It presents these tough topics in an honest manner and uses examples that are real to life, not far-fetched and hard to believe. It also treats teenagers as intelligent people, which they are, and that is why they are more open to the words of this series, because they are not talked down to. Their questions are answered in a way that relates to them and makes sense, not just with a simple brush-off or "Don't do this, because the Bible says so. End of story!"
The starter pack retails for $129 and comes with a 5-DVD set, 1 Leader's Guide, 1 Parent's Guide, and 1 Student Workbook. This is a steal of a price, but of course you will want to supplement it with more student workbooks and parent's guides. After watching through this program, I am convinced that every parish needs this program for their CYO/teenage groups. With the current trajectory of the culture going more secular and over-sexualized, our teenagers need the truth now more than ever. Wouldn't you rather they learned about these important matters from the Church than society? I know I would!
This program was provided to me for free by Ascension Press in exchange for an honest review. Be sure to check out their other programs both for adults, teens, and children's as they are truly the best in the business!
Be sure to check out our Book Notes archive.
Copyright 2017 Stuart Dunn
About the Author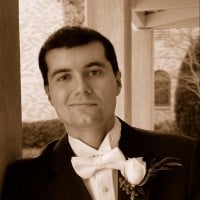 Stuart Dunn was born and raised in Mobile, AL and received a Bachelor of Arts in Psychology and a Master of Business Administration from the University of South Alabama. Stuart reviews all things Catholic including adult books, children's books, Bible Study series, Catholic Courses, CDs, and DVDs in addition to board games at his blog Stuart's Study at StuartsStudy.blogspot.com.