Today's Gospel: John 8:31-42
"And the truth shall make you free." Perhaps this is the most stand-out line of this Gospel. We hear it often in our secular world. In literature, in songs, in movies, this phrase is echoed when people are being urged to unburden their souls, to free their conscience and to confess their sins.
In this gospel, Jesus is urging us to do just that: to step out of our sins and set ourselves free. The people Jesus is talking to don't like hearing that they are trapped by sin, that they are not free. None of us like to feel trapped, enslaved, and guilty, but we do.
Jesus tells them that in order to be free they must devote their lives to Him, they must live in HIS grace. As Catholics today, we receive grace by receiving the sacraments. Reconciliation is a clear method by which we can return fully to grace. We examine the sin in our life, confess that sin, and then we are absolved of that sin. This sacrament is not always easy to embrace, but that is exactly what Jesus is telling us in this Gospel: the truth shall make us free. The truth shall give us grace.
Perhaps you are like those in the Gospel, denying that you are trapped by sin; perhaps you don't want to believe that you are enslaved. Examine your conscience and ask Jesus to help you return fully to HIS grace. Ask Jesus to help you love HIM and to be free.
[Tweet "Reconciliation is a clear method by which we can return fully to grace. By Lauren Nelson"]
Ponder:
When was the last time you went to Reconciliation, and how did it help you move forward? If you haven't been in a while, what is stopping you?
Pray:
Lord, please help us to love you, to embrace your love and to free ourselves from sin. Be with us as we confront our sins and seek to live fully in your grace. Amen.
Copyright 2017 Lauren Nelson
Lauren Nelson is married to Steven and mom to Alice and Amelia. She is currently the Communications Coordinator at www.mayslakeministries.org, building their online ministry with Facebook posts, online retreats, vloging, and blogging. Lauren holds a Bachelors of Theology from Dominican University. Lauren worked in Religious Education for two years and has now been a Catechist for 8 years.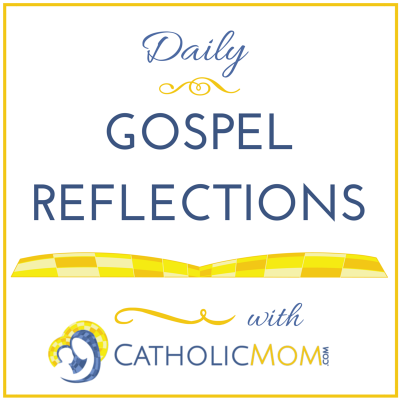 About the Author