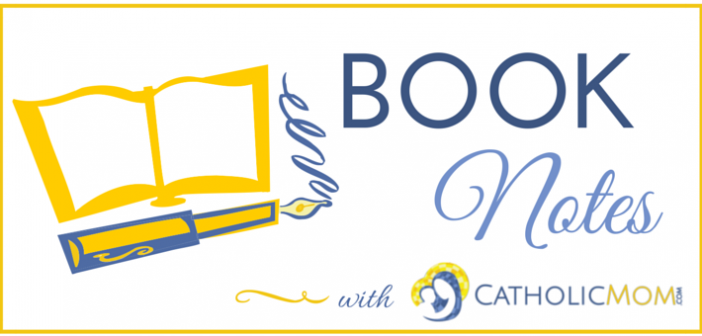 When asked by Eerdmans Publishing Company to review A Gathering of Larks by Abigail Carroll, I hesitated at first. I am dense when it comes to poetry. Unless the language is plain, the meaning escapes me. I don't know how to read it nor can I write it, despite the fact that I have written a plethora of song lyrics.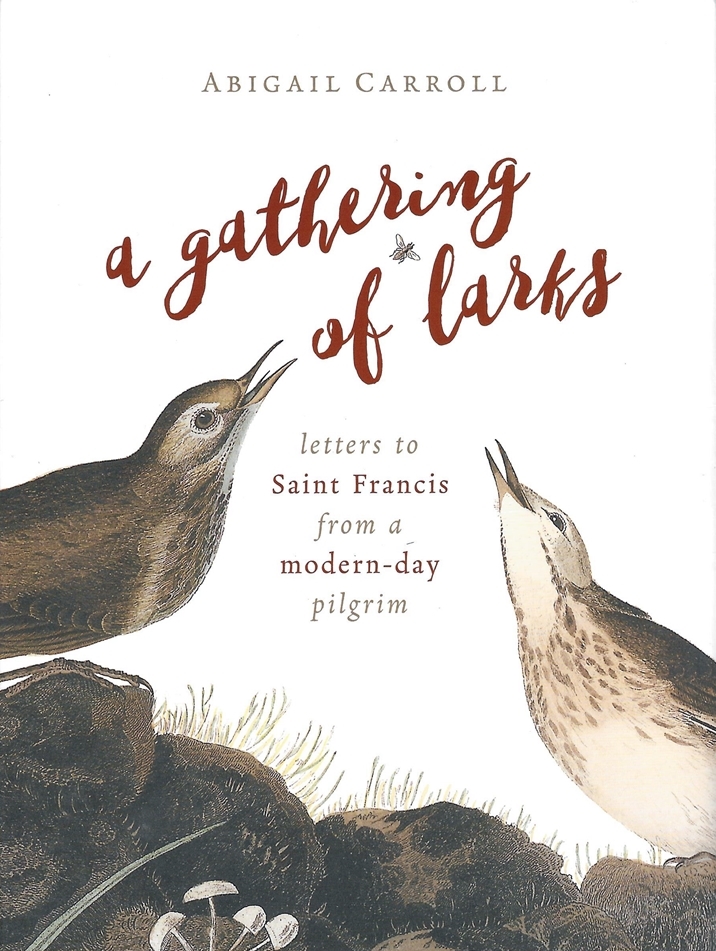 The cover and the title won me over. I am a bird lover yearning for spring when scores of birds will fill my yard again with song. It seemed like a good way to prepare for that eventuality.
I cannot judge Abigail Carroll as a poet as I have no point of reference. What I can say is that her lines moved me. More than half the book has turned-down page corners to mark poems that struck a nerve. Her writing is accessible to anyone whether or not you are a poetry connoisseur. She addresses her poems as letters to someone who is on the minds of many because of his namesake, Pope Francis.
Carroll offers a brief biography of the life of St. Francis of Assisi which is helpful when reading the letters that follow. He was born around 1181, the son of a wealthy Italian cloth merchant. He was expected to follow his father into the family business but instead became a French troubadour. Eventually he chose to become a knight and joined the Fourth Crusade. That plan was thwarted the very first night by a disturbing dream which drove him back to Assisi in shame. Over the course of time he abandoned his wealth and adopted a life of poverty, caring for lepers and rebuilding the church (sometimes literally). An order of friars grew around him along with a sister community led by St. Clare of Assisi.
St. Francis is affectionately remembered for his love of nature and animals along with canticles and poems he wrote in his later years while afflicted by poor eyesight and chronic illness. He never lost his ability to lift up the spirits of those around him with his creative skills.
Carroll's letters to St. Francis are deeply personal without falling into sentimentality or lament. Her intimate knowledge of Francis aids her in building a bridge between his world and hers. That bridge extends to the reader who is brought along on the journey through her use of everyday cares and concerns.
During her course of writing the book, Carroll suffered a foot injury which left her totally dependent on others to take care of her needs. She weaves this experience into her letters discovering through her correspondence with Francis that ability to let go of control over her life and revel in the unexpected freedom her injury brings.
Illustrated with drawings by John James Audubon, A Gathering of Larks is an easy read filled with wonderful messages. Read to get the overview, and then prayerfully study with pencil in hand to ponder the many messages within.
Buy this book through our Amazon link and support CatholicMom.com with your purchase!
Be sure to check out our Book Notes archive.
Copyright 2017 Susan W. Bailey
About the Author