Today's Gospel: John 3:16-21
As a child, life was black and white, good and evil, dark side verses light side. Today's Gospel would have been a flood of reassurance to my young soul, as it should be. But now, I live a life full of gray and I see that Devil has been at work within me. Instead of grabbing on to the light my Lord pours down on me, I run into the shadows, not to hide because of the shame I should feel for my sin, but because I choose to love sin more than God.
Shame should never keep us from God's light. "For God did not send his Son into the world to condemn the world, but that the world might be saved through him." - John 3:17 We are not running away because we are afraid of being caught or punished. We are afraid of being healed. No condemnation awaits. We are afraid of salvation. St Augustine shares his reluctance to step into the forgiveness and conversion the Lord offered him:
But I, miserable young man, supremely miserable even in the very outset of my youth, had entreated chastity of You, and said, Grant me chastity and continency, but not yet. For I was afraid lest You should hear me soon, and soon deliver me from the disease of concupiscence, which I desired to have satisfied rather than extinguished.
- St. Augustine, Confessions, XIII, Chapter 7, 17
Out of profound and perfect Love, God GAVE us His beloved Son. In turn, He asks us to give Him our beloved sins, so He can extinguish them, lead us to holiness, and allow us to love more all the good in this world and the next He has given to us. He wants us to live in His light.
[Tweet "God asks us to give Him our beloved sins, so He can extinguish them. @prayingtwice"]
Ponder:
What sins or vices, however small, are you clinging to? Bring them to Confession and allow God to extinguish them in your soul.
Pray:
Lord, grant me purity and holiness and bring me to the light!
Copyright 2017 Kate Daneluk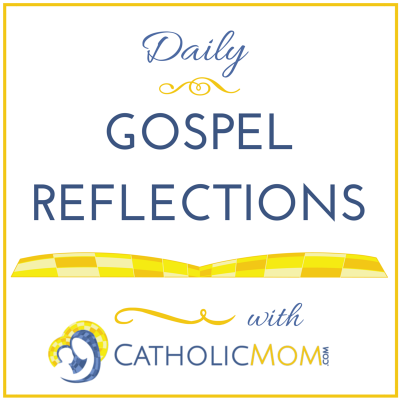 About the Author

Kate Daneluk is a wife, mother of six, and co-founder of Making Music Praying Twice. With a background in music, theology and education, she contributes articles and resources to various publications.