Welcome to the Getting Past Perfect Book Club! We're reading Getting Past Perfect: How to Find Joy and Grace in the Messiness of Motherhood, by Kate Wicker.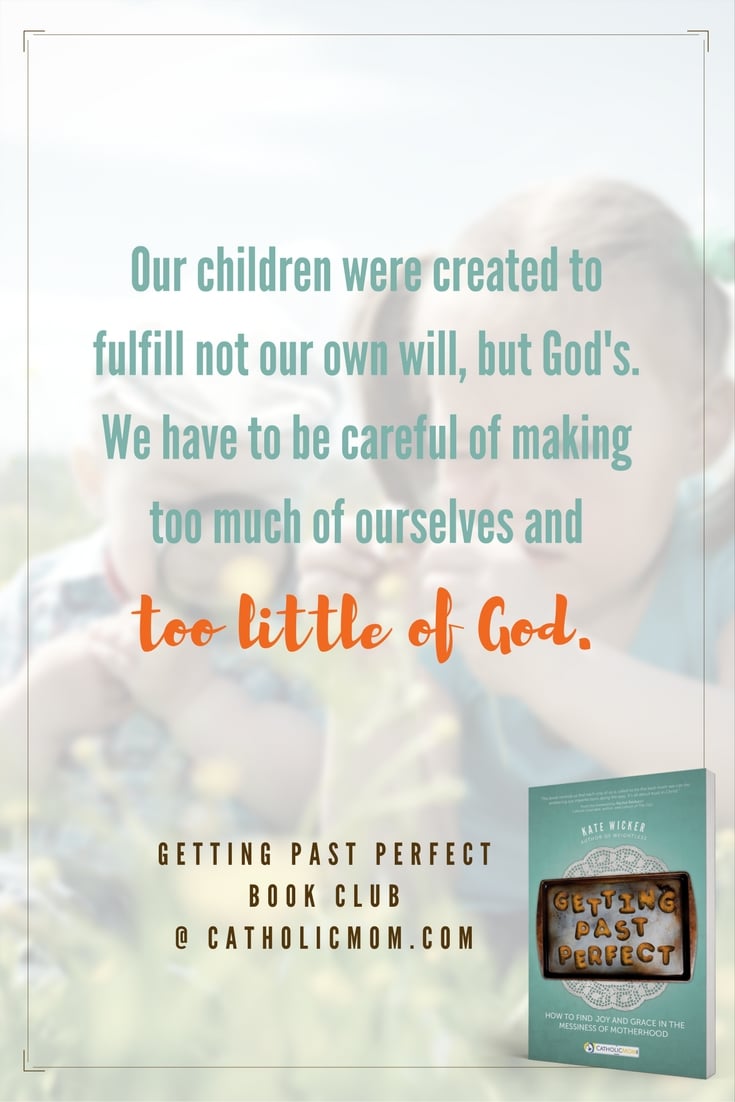 I got a phone call from my mom this morning, like I do most every morning. "I saw the family picture you posted on Facebook. Mary's dress was a bit short. Your father is upset. Someone else even made a comment to me about it. They were surprised."
Surprised at what? That my 19-year-old daughter has free will and pushes the "nothing above the fingertip" boundaries? Good grief, she has been pushing boundaries since she was 2. At what age do I let her go?
Of course, we want our children to grow up to become saints. It would be better yet if they were born that way and stayed that way.
But then again, where are the funny stories, the challenges, and opportunities for growth in that? How do we learn to love and trust God more and more if everything in our family life is always perfect? What would us mommies have to blog about or write books about?
This is not to make light of a very serious and haunting question - how do good, Christian parents have wayward children? It is the question that Kate Wicker answers in an honest and liberating way.
The short answer is "free will."
We all have free will. No matter how well we may guide our children to Truth, we cannot make them accept it.
Here is the liberating part Kate shares: it is not our job to make our children saints; that's God's job. We need to trust Him to do His job. We need to entrust our children to God.
[tweet "We need to entrust our children to God. #gettingpastperfect #bookclub with @KateWicker"]
There are times when our children make us proud; there are times when they, well, shall we say, embarrass us. Raising children brings laughter and joy, tears and frustration. In the good, we give glory to God; in the sorrow, we give that to God, too.
As Kate's parents would say, "Don't take credit for the good. That way you won't have to take credit for the bad either." Thus, we simply do our best and let God do the rest.
Keep this in mind, too - every stage of motherhood provides its own unique challenges and triumphs. Embrace the good, and survive the adversities.
When things get real tough, remember "this too will pass."
The sleepless nights will pass, so embrace the moments when you can just sit, be still and hold your baby, for that too will pass. The tantrums in the middle of the Walmart aisle will pass, embrace the dandelion necklaces made out of love.
The attitude, believe or not, will pass; enjoy the nights when you and your teenager sit up late and talk civilly, sharing problems, emotions, and stories. The dent in the bumper can be fixed; be grateful for the extra help getting other children where they have to be.
Sickness, too, will pass; praise God that most days are passed in health. The quietness of an empty nest will, in time, give way to the pitter-patter of little feet once again as grandchildren come into your life.
As Kate puts it, "Our children are walking timepieces, always marching forward." Let us enjoy the time we have with them.
To Ponder, Reflect, and Discuss:
I often pray this short prayer: "Lord, let my children become saints inspired by me, not in spite of me." What can you do to inspire your children to love God? Is there something you do that would have your children becoming saints in spite of you as opposed to inspired by you? Is it some thing that you need to apologize to them for? After all, it is important that we model both giving and receiving forgiveness.
Mothering is a tough job. It is important that we support one another in our vocation. What can you do to encourage a mom - watch a new-born so she can get a nap; offer a play date at your house so she can go shopping without kids in tow; go out for coffee with a mom of a troubled teen and lend a listening ear and a big hug; have an empty-nester over for lunch and discuss all the new possibilities God may be opening up to her? "And let us consider how we may spur one another on toward love and good deeds" (Hebrews 10:24).
What are the joys you are experiencing in this stage of motherhood that you are in now?
Feel free to comment on your own thoughts from this week's reading, your impressions and reflections, and/or your answers to these questions.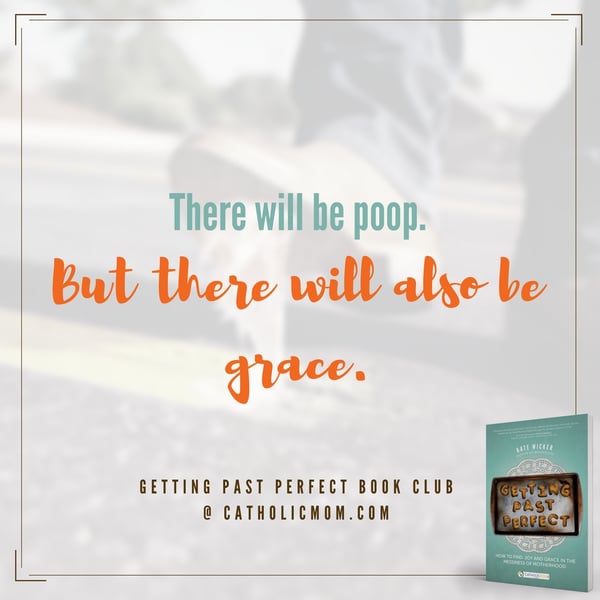 Next week, we'll cover Chapter 8. For the complete reading schedule and information about our Book Club, visit the Getting Past Perfect Book Club page.
Copyright 2017 Kelly Guest
About the Author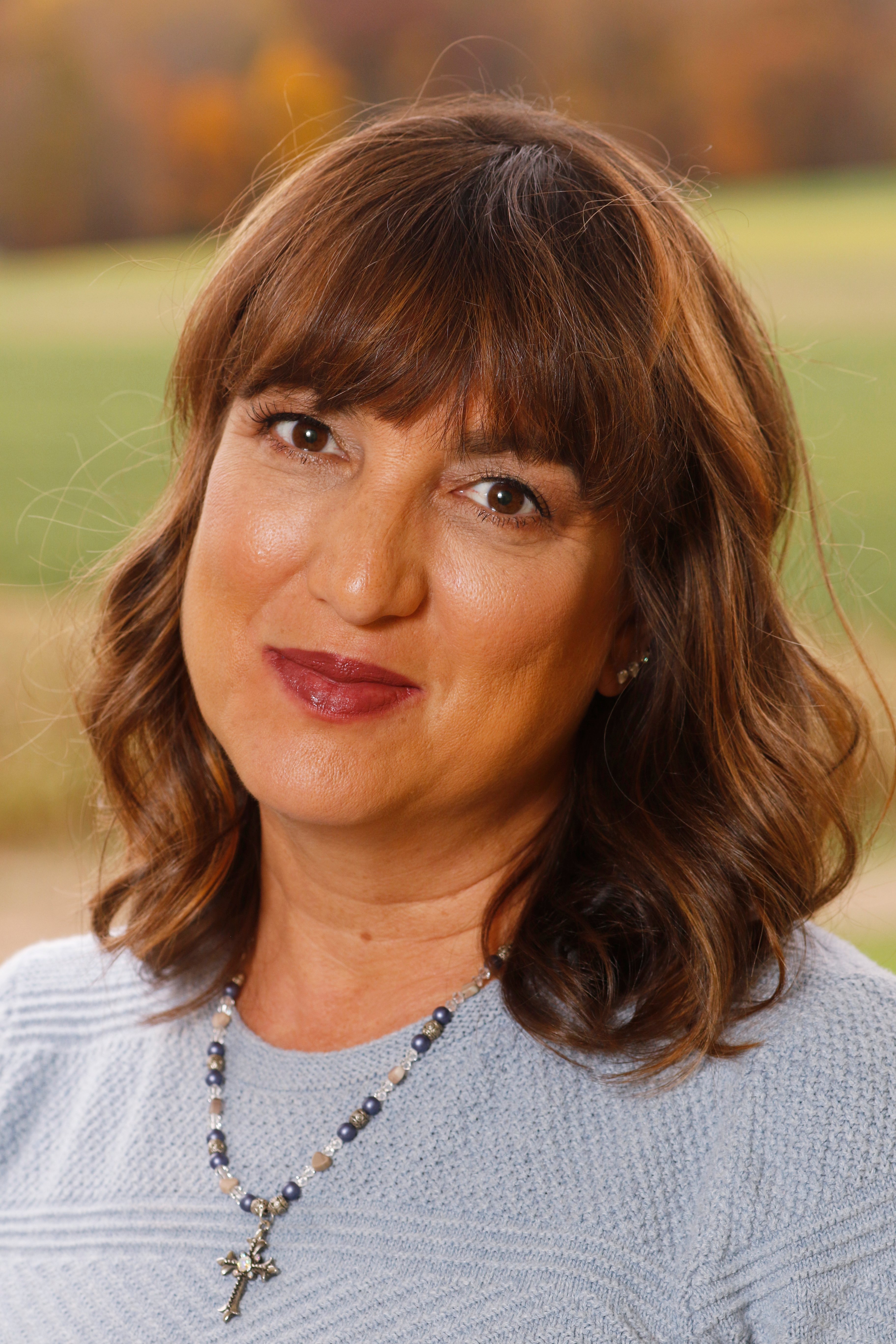 Kelly Guest was blessed to be a Dominican Sister of St. Cecilia for five years. There she received the many graces she draws upon today as a wife and mother of nine children. Wishing to share with other moms encouragement on our quest to become holy through motherhood, she blogs at Nun2Nine.com and CatholicMom.com. You can also find her on Twitter and Instagram @nun2nine. Kelly's book, Saintly Moms: 25 Stories of Holiness, is due out October 1, 2021.