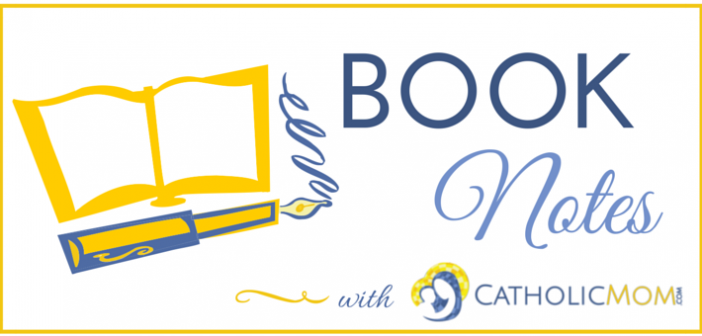 An Excerpt from
Confidence in Mary as Mother
Between my late twenties and thirties, there was a progressive movement in my affections for Mary. Praying the Rosary and praying with the gospels about Mary's life of faith opened my heart. I began with knowing Mary as a historical and biblical figure and then moved on to knowing her as the mother of Jesus. As I began to consider her life, I started envisioning her as a woman of prayer and great courage. As I pondered Mary's relationship with Jesus, I began to know her as a trustworthy guide, a friend, and prayer partner.
Mary became my prayer buddy—and geez, did I need her help at the time! I was a young mom struggling with feelings of failure and frustration in mothering my young family. I fell short of patience and charity and was long on anger and fatigue. Too many things provoked harsh responses in me. I was not being fair to my husband or children. I needed some big-time motherhood coaching and, frankly, some inner healing that I did not want to admit I needed regarding anger.
One day in my prayer, as I pondered Jesus' passion and death on the cross, I read these words from John's gospel with new eyes. "When Jesus saw his mother, and the disciple whom he loved standing beside her, he said to his mother, 'Woman, here is your son.' Then he said to the disciple, 'Here is your mother.' And from that hour the disciple took her to his own home" (Jn 19:26–27).
That last simple phrase about the beloved disciple caught me off guard . . . the disciple took her to his own home. I too wished to be a beloved disciple like John. Yet so often in my up life, I had only been giving Mary lip service. I often treated Mary as some kind of fairy godmother who just floated around waiting to answer my prayers or solve my problems. Of course a good mother wants to help her children solve problems. Yet all along I think Mary knew I had to mature in my love for her and my love for Jesus. I asked them both to help me be a better mother, for that's where I struggled and failed the most.
Eventually I realized Mary was truly a gift for my growth in becoming a better person. She was mothering me along . . . and it was all Jesus' idea in the first place! Jesus confirmed this reality for me in that scene at Calvary. Mary's spiritual motherhood was Jesus' final gift from the cross.
The Church teaches that when Jesus speaks to the beloved disciple, John—"Here is your mother" (Jn 19:27)—he is speaking to all beloved disciples, both in the present and future tense, for all time.
Prior to those hands-on mothering years, I had largely ignored Mary and most certainly never invited Mary to make her home in my home. Things were too messy there to invite in the Mother of God!
My desperate need to be a more nurturing and gracious mother meant I was willing to try anything to succeed, so I gave Mary a chance.
To give a home to Mary—to allow her to move into my life—was the beginning of a new kind of discipleship training for me. It was a way to become a better follower of Christ. This was getting personal. This was allowing Mary to coach me, to mentor me, to allow her good influence to find a home in me.
Mary's openness to God allowed God to do good work through her. She allowed her will to be aligned with his. She modeled that for me and challenged me to try it. Mary became much more than a prayer buddy. She mothered me, helping me simmer down in my restlessness and frustrations on many fronts, but especially in my parenting. She helped me count the blessings and joys amid my many struggles and screw-ups.
I wasn't just a sinner, I was a loved sinner.
[tweet "Peek into 'All In' by @Pat Gohn: Mary is our spiritual mother. @avemariapress"]
Say Yes, Then Do Whatever He Tells You
As I prayed the Rosary, I began to understand the significance of the Annunciation, when the Incarnation took place! Jesus took flesh in Mary's womb, thanks to her loving consent and generous cooperation with God's divine plan: "Then Mary said, 'Here am I, the servant of the Lord; let it be with me according to your word'" (Lk 1:38). (Read the whole thing! See Lk 1:26–38.) Mary was all in for God in the greatest of ways.
When Mary offered her fiat, her let-it-be, to the heavenly Father to become the mother of God's Son, she set into motion an event more incredible than the Big Bang.
Mary's fiat had ramifications not only for her own life but also for all future followers of Jesus. Her yes shows us that living for God is saying yes to God and welcoming him in! Mary was the first true disciple of Jesus.
Mary taught me what it meant to be a person of prayer and of action. She offered confident advice for keeping my eyes trained on Jesus: "Do whatever he tells you" (Jn 2:5).
Slowly, I changed for the better. Mary helped me fall deeper in love with Jesus, my husband, and my children, as I served them. It was a spiritual makeover by grace. I had greater peace and deeper joy, all because I asked Mary into my home, taking her as my spiritual mother.
Mary's Link to the Motherhood of the Church
Something I learned along the way is that Mary's motherhood and the Church's motherhood bear similarities that we cannot ignore. We'll get to the motherhood of the Church shortly, but first let's stay on Mary.
Mary's motherhood of Jesus means that she is inextricably linked to all of his followers, the Body of Christ, the Church. St. Pius X taught that this important reality began with that very first yes of Mary's fiat.
For is not Mary the Mother of Christ? Then she is our Mother also.
Wherefore in . . . his most chaste Mother Christ took to Himself flesh, and united to Himself the spiritual body formed by those who were to believe in Him. Hence Mary, carrying the Savior within her, may be said to have also carried all those whose life was contained in the life of the Savior. Therefore all we who are united to Christ, and as the Apostle says are members of His body, of His flesh, and of His bones (Eph 5:30), have issued from the womb of Mary like a body united to its head. Hence, though in a spiritual and mystical fashion, we are all children of Mary, and she is Mother of us all. Mother, spiritually indeed, but truly Mother of the members of Christ. (Pope St. Pius X: Ad Diem Illum Laetissimum)
You just might want to read that paragraph from St. Pius X again. It's fantastic.
After the Annunciation, as Mary carried Jesus in her womb, she was also carrying, in a spiritual way, all those whom Jesus would one day save and who would become one with his Body.
In a certain sense we who are the body of Christ were also carried in Mary's womb! Trying to grasp this, I can think of only one analogy (and in the words a former professor of mine, "all analogies limp"). In a way, it reminds me of my own pregnancies. As I carried a child in my womb, I was also carrying, in a certain sense, my future grandchildren! It's an imperfect analogy, but especially so because God has no grandchildren! God only has sons and daughters!
Both Vatican II and the Catechism of the Catholic Church proclaim that Mary is our mother "in the order of grace" (CCC, 968). Mary is our spiritual mother because of her faithful surrender to and unity with the Father's will. Her motherhood of us comes, first, by her agreeing to become the Mother of God at the time of the Annunciation; and second, by her sharing in the life and work of Jesus, especially his passion and death. Mary is now our mother in heaven and there is no end to her mothering. She is our mother forever.
I appreciate Pope Benedict XVI's preaching on this:
These privileges were not granted in order to distance Mary from us but, on the contrary, to bring her close; indeed, since she was totally with God, this woman is very close to us and helps us as a mother. . . . The unique and unrepeatable position that Mary occupies . . . stems from her fundamental vocation [as] Mother of the Redeemer. Precisely as such, Mary is also Mother of the Mystical Body of Christ, which is the Church. (General Audience, January 2, 2008)
From the moment Mary was a mother, she was mother to Jesus and to us! We might have ignored Mary out of rebellion or ignorance, but she will never ignore us. She cannot. She has a motherly link to each one who belongs to the Son. We can be certain of that.
Jesus' Incarnation created an important link between Mary and the Church. Mary's life prefigures the motherhood of the Church. The maternal love we find in Mary is found also in the Church. What God accomplished in Mary, Jesus brings about in the Church.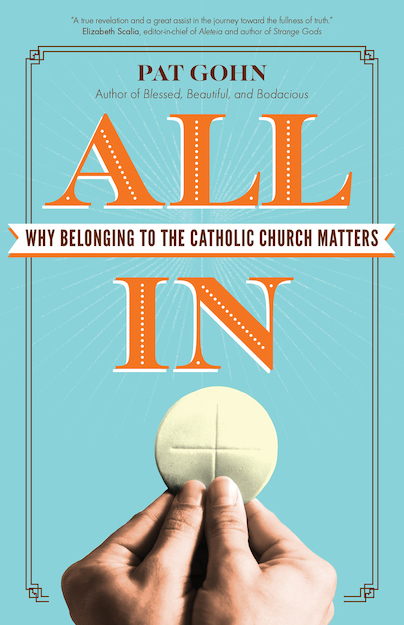 Buy this book through our Amazon link and support CatholicMom.com with your purchase!
Be sure to check out our Book Notes archive.
Copyright 2017 Pat Gohn
This excerpt from All In is reprinted with the kind permission of Ave Maria Press.
About the Author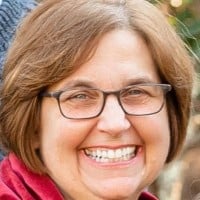 Pat Gohn is a married empty-nester with three adult children and four grandchildren. An author, catechist, speaker, and host of the Among Women podcast since 2009, her books include the award-winning Blessed, Beautiful, and Bodacious: Celebrating the Gift of Catholic Womanhood, and All In: Why Belonging to the Catholic Church Matters. She works in Catholic publishing as an editor. Visit PatGohn.net