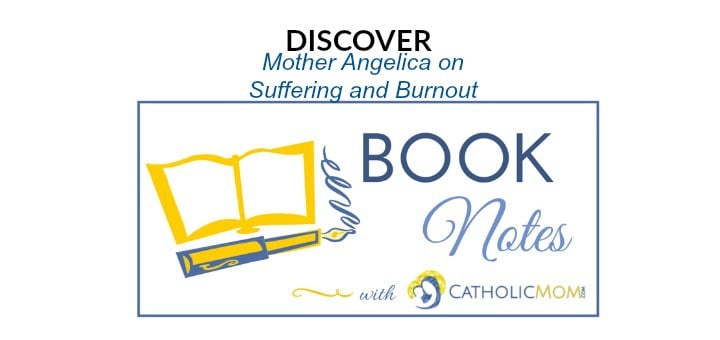 Mother Angelica on Suffering and Burnout is a lucid and life-transforming book for anyone who struggles with suffering, or finds difficulty in persevering in your daily responsibilities. From her spiritual writings and reflections, Mother Angelica provides consolation and advice that only a spiritual mother can provide, helping readers to understand the purpose of suffering, how it can be redemptive, and when to know you're allowing your suffering to go to waste.
[tweet "Mother Angelica's new book from @SophiaInsPress" focuses on redemptive #suffering]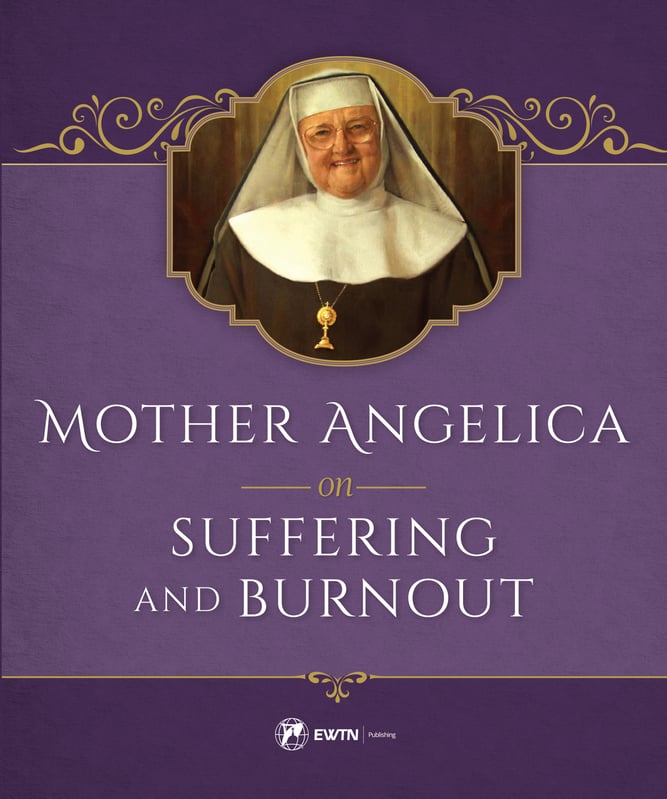 His Pain -- Like Mine
We often look at Jesus with an attitude of predestination — a cold, hard-hearted acceptance of His sufferings and pain. We think, at least in our subconscious, that somehow He had to do what He did, and so we slough it all off with a shrug of our shoulders, without a thought of the awesome wonder of a suf­fering God. We cannot comprehend a love that desires to feel our misery. The only love we understand is the kind that warms our heart and affects our emotions. We prefer that our love feels pity or sympathy, but not the actual pain of the one we love.
We may see someone with cancer, but we would never de­sire to actually feel every sharp, throbbing pain. We often say we would rather suffer than see those we love suffer, but this is, for the most part, a mere expression of sympathy.
Our meditations on His sufferings are shallow and distant — expressions of pity if we have any devotion or an accep­tance of an historical fact that He came, suffered, and died.
We laboriously try to remember this reality during Lent and quickly forget it at Easter. We joyfully set aside His sufferings and don our Easter clothes as if to shed some disagreeable event by starting anew. Yes, the joy of His Resurrection should always be in our hearts and give us that hope that knows no sadness. But do we not lose the one element of Easter that assures our hope of a never-ending source of joy? "See My Hands and My Feet," Jesus told the doubting Thomas (see Lk. 24:39; Jn. 20:27). His risen, glorious body continues to carry wounds, but these wounds provide our greatest consolation, our deep­est joy, and our assuring hope. These wounds open to us the secrets of His Love and give us a confident trust in His mercy. We can no longer doubt His love for us — we can no longer chide Him for permitting injustice in our lives while He never felt this painful sting.
Before redemption we may well have asked Him, "How do You know what it means to suffer, O God? Did You ever feel hungry or thirsty? Have Your nights ever been full of fears and Your days long hours of painful endurance? Have You ever felt lonely or rejected? Has anyone treated You unjustly, and have You ever cried? Has the powerful wind You created ever pierced Your bones and made You shiver with cold? Have you ever needed a friend and then, when he came along, watched him turn against You?"
His answer to all these questions would have been, "No." But now, we can no longer wonder, because His love has an­swered our unasked questions — has desired to feel what our nature feels, endure our weaknesses and limitations of our sin­ner condition, shouldered our yoke, and shuddered from the cold wind.
"The birds have nests and the foxes dens," He told His disciples, "but the Son of Man has nowhere to lay His Head" (Lk. 9:58). The realization that the love of Jesus shared and continues to share in our sorrows and pain, gives us that joy "no man can take away" (Jn. 16:22). Our continual Easter joy is mysteriously woven and interwoven with the cross.
The Christian experiences and lives a paradox. He pos­sesses joy in sorrow, fulfillment in exile, light in darkness, peace in turmoil, consolation in dryness, contentment in pain, and hope in desolation. A dedicated Christian has the ability to take the present moment, look at it head on, recall the spirit of Jesus under similar circumstances and act accordingly. It is difficult, but He told us it would be, for the happiness He promised is beyond this life. We are given the opportunity to condition ourselves to live forever with Holiness Itself. Let us see how our daily lives and the life of Jesus parallel. Perhaps then it will be easier to change our lives accordingly.
Buy this book through our Amazon link and support CatholicMom.com with your purchase!
Be sure to check out our Book Notes archive.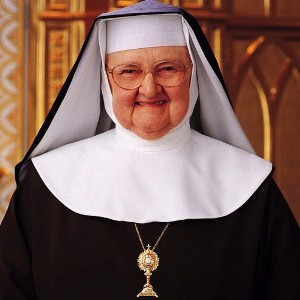 Copyright 2017 Mother Angelica
Excerpt from Mother Angelica on Suffering and Burnout is reprinted here with the kind permission of Sophia Institute Press. All rights reserved.
About the author: Mother Angelica was the founder of Eternal Word Television Network (EWTN), and remains one of the most popular television personalities on Catholic television.
About the Author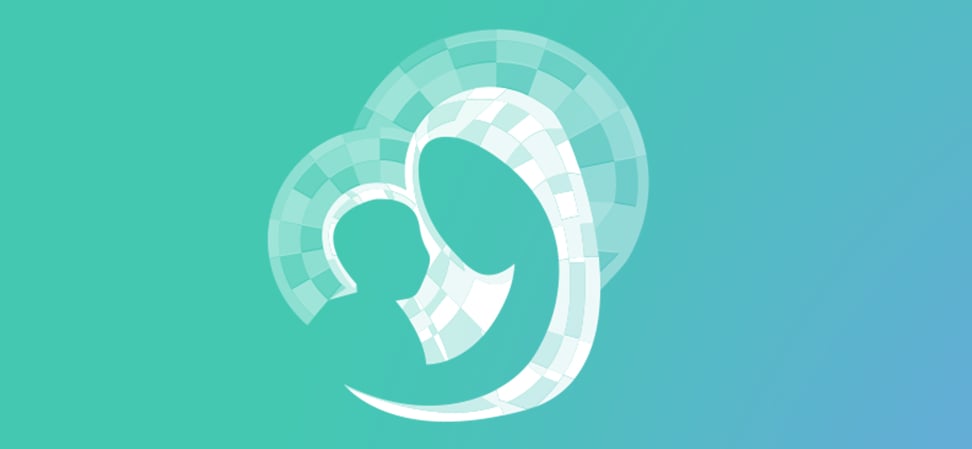 We welcome guest contributors who graciously volunteer their writing for our readers. Please support our guest writers by visiting their sites, purchasing their work, and leaving comments to thank them for sharing their gifts here on CatholicMom.com. To inquire about serving as a guest contributor, contact editor@CatholicMom.com.