Today's Gospel: John 10:1-10 - Fourth Sunday of Easter
I want a more abundant life. Most of the time, abundance is equivalent to more stuff – more food, a bigger house, a better paycheck, nicer vacations. But Jesus reminds me that an abundant life is not about possessing or acquiring more; it's about being more – becoming the person I was meant to become.
This becoming requires following my Shepherd's voice. It's not a blind obedience, in which I numbly and reluctantly submit to my leader. It's a chosen obedience, one made freely and daily, one that leads to abundance in holiness. Ultimately, it leads to interior freedom. And that's the type of abundance I really want.
If I stray from my Shepherd, even for a moment, I fall prey to the enemy, who waits to devour me. He steals my abundance through the lies of the world and my own sin. But Jesus restores me. He follows me and abandons the faithful sheep momentarily so that He can find me when I am lost. That is what abundance means – a heart so full of love that it cannot contain itself. I must become like my shepherd. I must become love.
First, love involves sacrifice. Then, I must remain rooted in the One who leads me to the full life for which I long.
[Tweet "An abundant life is not about possessing or acquiring more; it's about being more. By @JeanEwing07"]
Ponder:
What does an abundant life look like for me? Has it changed since I have grown spiritually? Do I want it to change? If so, how can life be more abundant today?
Pray:
Jesus, Good and gentle Shepherd, please keep me in Your fold. I know You will never lead me astray, though sometimes I wander and become lost. Teach me to love. Help me embrace the abundance You have in store for me.
Copyright 2017 Jeannie Ewing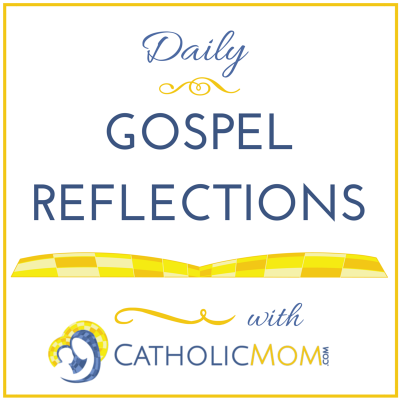 About the Author

Jeannie Ewing believes the world ignores and rejects the value of the Cross. She writes about the hidden value of suffering and even discovering joy in the midst of grief. As a disability advocate, Jeannie shares her heart as a mom of two girls with special needs in Navigating Deep Waters and is the author of From Grief to Grace , A Sea Without A Shore , and Waiting with Purpose. Jeannie is a frequent guest on Catholic radio and contributes to several online and print Catholic magazines. She, her husband, and three daughters live in northern Indiana. For more information, please visit her website lovealonecreates.com.