As the 100th anniversary of Fatima approaches, I find myself more curious about this amazing apparition. I admit, my prideful self was sure I knew the story of Fatima! But as it turns out, I knew only a few popular details. There was so much more depth to this event than I was aware of.
I got a copy of Our Lady of Fatima by Donna-Marie Cooper O'Boyle and was hoping to learn more about not only the event itself but some of the miracles and devotions that have come about in the last 100 years. I was certainly not disappointed!
O'Boyle does a lovely job of weaving stories both old and new right from the beginning. As she slowly unfolds the visions of Lucia, Jacinta, and Francisco, she brings in commentary from Mother Teresa, John Paul II, Fr. Andrew Apostoli, and so many more great Catholic figures.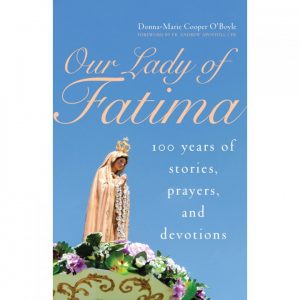 Don't let the cover of this book fool you. It is not for old church ladies but a very modern and relevant take on the Fatima story for Catholic women today!
This book isn't a light read and I was thankful for that. I wanted something that dove deep to help me meditate on the mysteries of these events. Don't get me wrong, it wasn't so academic that you need a theology degree to read it! I found it a delightful read but one that had so much wisdom and moments of deep truths that I didn't want to skim it quickly.
It was very interesting to learn about Mother Teresa's Devotion to Fatima and her desire for the conversion of Russia. I especially enjoyed the story about the "secret agents" sent to place miraculous medals in Russia!
My favorite chapter is actually the last one where O'Boyle lays out, quite clearly, how we the Fatima message is still relevant today and how we can live it out in our own lives. So many Catholic books miss this last point and she does a great job of giving us next steps.
Here are some of my favorite quotes from the book:
"Our lady called her children to live holy lives of prayer and penance. This is missing in many people's lives today. They reject sacrifice because they're attached to the world and so cannot allow Jesus into their lives. If we follow what our lady is asking we will find ourselves closer to Jesus." Fr. Andrew Apostoli

"Make of everything you can a sacrifice, and offer it to God as an act of reparation for the sins by which He is offended, and in supplication for the conversion of sinners." The angel who visits the children.

"One of the devil's biggest tricks is to persuade us not to believe in hell."

"We are all ill, we all have many defects and sins; hence we all have a duty to make sacrifices, in union with Christ, the innocent victim, in reparation for own sins and for those of our brothers and sisters, because we are all members of the one and the same Mystical Body of the Lord...They may be sacrifices of spiritual, intellectual, moral, physical, or material things…"

"The Blessed Mother spoke to Jacinta about penance, about war being a punishment for sin, that certain fashions would be introduced that would offend God, and that more souls go to hell because of sins of the flesh. She also said many marriages were not pleasing to God."
This is the first full-length book I've read on Fatima, but much like reading the Diary of Faustina, I know this story will forever change me. It has renewed my desire to pray the rosary with my girls. I often pray the rosary alone because praying the rosary with little children under 6 can be . . . less than pleasant. But this is no excuse! I am now convinced even more that little children can understand the mysteries of our Blessed Mother and can be drawn to her.
I highly recommend this book, especially to moms. Even if it takes you a year to read, I believe it will help you to loosen your grip on what the world tells you to love and will turn your heart to Jesus. In the end, that is what Mary desperately wants from each of us.
How confident are you that you know the story of Fatima? On this upcoming 100th anniversary, in what ways can we heed Mary's advice in today's world?
Buy this book through our Amazon link and support CatholicMom.com with your purchase!
Be sure to check out our Book Notes archive.
Copyright 2017 Sterling Jaquith
http://www.amazon.com/o/ASIN/B06XKNB1Y8/catholicmom
About the Author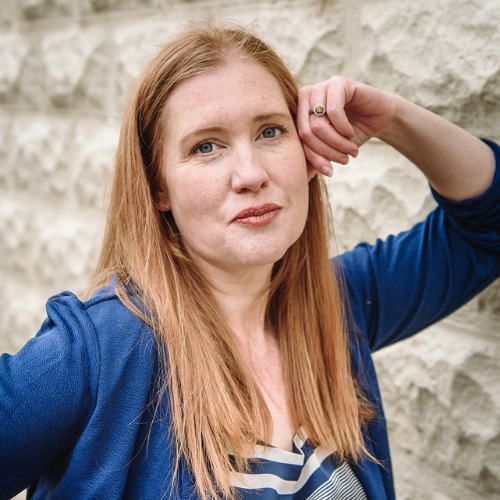 Sterling Jay is a Catholic life coach. She is a wife and unschooling mom of 6 young children and lives in Boise, Idaho. She is a co-host of the Made For Greatness podcast. As an adult convert, she loves sharing her passion for the faith. She believes Catholic moms can change the world! Learn more at MadeForGreatness.co. See her books on Amazon!