Today's Gospel: John 15:18-21
For me, the underpinning of today's Gospel reading is courage. The passage evokes memory of my Confirmation at twelve years old. I grew up as a Catholic in the 1950's Protestant South. Not an easy thing, since there were very few Catholics, and an enormous amount of misinformation and misunderstanding of us.
On the day of my Confirmation, when Bishop Thomas J. Toolen, 'slapped' me on the cheek, and told me to be a "soldier of Christ," I knew what he meant - it would take courage to be a solider of Christ by standing up for my religion in a hostile environment. But I also knew that the sacrament had given me the grace I needed to ignite that courage.
God will always give us His grace, if we ask for it. I think of His grace as a vehicle for me to use, like a car provided for a journey that will take me closer to God. He will provide the gas and map for the trip. But…from then on, it's up to me. I must be courageous.
Because unless I get into the driver's seat and behind the wheel, unless I turn on the ignition and step on the accelerator, I will go nowhere.
[Tweet "The underpinning of today's Gospel reading is courage. By @kph51"]
Ponder:
Am I still hanging on to some habitual sin, so used to it that I will not muster the courage it takes to let God's vehicle of grace move me from it?
Pray:
Lord, may I see each new day as a slant of fresh sunlight, signifying grace. May I put myself within it and let the light of God's grace push me forward with courage.
Copyright 2017 Kaye Hinckley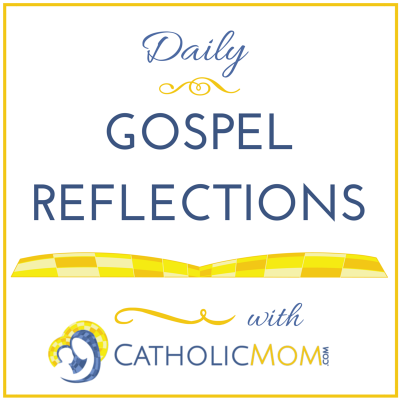 About the Author