How Can My Investments Reflect Catholic Values?
As Catholic families we are called to give what we can in regards to donations to the poor, to help support those in our society who have less. In addition, we often donate to organizations who work to promote the teachings of the Catholic faith through their works. Many Catholic families are starting to go further in actively choosing to support businesses that promote and support their values, or choosing not to support businesses that produce or sell products that are in violation of Church teachings. As Catholic parents we may be asking ourselves if there other financial decisions that we can make to help promote our Catholic faith and have a positive impact on society.
[tweet "What financial decisions can we make to promote our #Catholic faith? By @InvestCatholic_"]
Many families invest for the future through IRA (Individual Retirement Accounts) and other types of investments. Making a place for God in our finances, especially when it comes to investment decisions is an important part of living out our Catholic faith in everyday life. With so many choices and investment options, we want to make sure that the investments we choose are sound both financially and morally. Is this possible? The answer is YES! We can seek to incorporate our Catholic Values into our investment decisions by looking to the Catholic Church for guidance. The Church provides us with a road map for investing according to our Catholic moral values through her social teaching.
Catholic Social Teaching: A Starting Point
Catholic social teaching is the Church's interpretation of scripture and tradition and how it applies to social justice in society, by addressing the issues of poverty and wealth, economics, social organization and the role of the state. The Church's social teaching is divided into seven main principles:
Life and Dignity of the Human Person
Call to Family, Community, and Participation
Rights and Responsibilities
Preferential Option for and with People who are Poor and Vulnerable
Dignity of Work and the Rights of Workers
Solidarity
Care for God's Creation
These principles form the basis for the Socially Responsible Investment Guidelines for screening investments according to Catholic values.
Socially Responsible Investment Guidelines
The United States Conference of Catholic Bishops (USCCB) adopted Guidelines for Socially Responsible Investing which guides the investments of church financial assets and is used as a roadmap for investing for the laity. The Socially Responsible Investment Guidelines, published in 2003, provide us with guidance on how to invest according to our Catholic conscience and are rooted in Catholic social teaching. The Guidelines are broken into six main topics:
Protecting Human Life
Promoting Human Dignity
Reducing Arms Production
Pursuing Economic Justice
Protecting the Environment
Encouraging Corporate Responsibility
The Guidelines screen investments according to both positive and negative screens. Positive screens encourage investments in companies that either promote, or generate revenue from companies that support the following activities:
High Labor Standards
Access to Affordable Housing
High Environmental Standards
Demonstrated Corporate Social Responsibility
These positive screens are aimed at creating positive social impact in society. The Guidelines negative screens exclude or restrict investments that generate revenue from activities that do not adhere to Catholic values. There is a zero-tolerance investment threshold for investing in companies that generate revenue from the following activities:
Abortion
Abortifacients
Embryonic Stem Cell Research
Adult Entertainment Content Production
Biological and Chemical Weapons
Cluster Bombs
Nuclear Weapons (whole and/or strategic parts)
The Guidelines also restrict investments in companies who generate 50% or more in revenue from conventional military sales, and for companies that have been reported for having significant incidents of child labor employment both in their corporate operations, or supply chain.
Putting it into Action
So how do we put these Guidelines into action? The good news is that the work has already been done, and there are options for Catholic values screened investments. There are investment funds, such as the Ave Maria Mutual Funds, that are already screened according to the Guidelines. In addition, there are a few financial advisors, and companies like InvestingCatholic, who are focused on providing their clients with investments that are screened according to the USCCB Investment Guidelines.
Conclusion
The way we choose to invest our money can make a significant impact on society both for ourselves and for our children's future. In choosing to invest according to Catholic Values, we are making a decision to impact society for the good and to ask God's blessing as we put our trust in His Fatherly protection. Saint John Paul II touched upon this subject when he wrote:
"It is not wrong to want to live better; what is wrong is a style of life which is presumed to be better when it is directed towards "having" rather than "being", and which wants to have more, not in order to be more but in order to spend life in enjoyment as an end in itself.75 It is therefore necessary to create life-styles in which the quest for truth, beauty, goodness and communion with others for the sake of common growth are the factors which determine consumer choices, savings and investments. In this regard, it is not a matter of the duty of charity alone, that is, the duty to give from one's "abundance", and sometimes even out of one's needs, in order to provide what is essential for the life of a poor person. I am referring to the fact that even the decision to invest in one place rather than another, in one productive sector rather than another, is always a moral and cultural choice." Centissimus Annus #36
May Saint John Paul II's words inspire us to align our investment and financial decisions with our Catholic values.
Copyright 2017 Michael Wilhelmi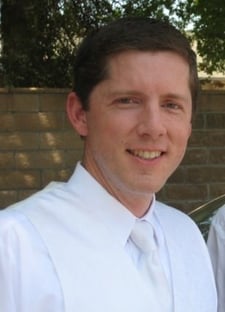 About the author: Michael Wilhelmi, MBA is Co-Founder of InvestingCatholic, and he has expertise in mutual funds, financial management, internet applications, marketing, and social media. Mike is a lifelong Catholic, married with two children. Mike enjoys helping Catholics to invest according to their moral beliefs via the US Bishops Socially Responsible Investment Guidelines.
About the Author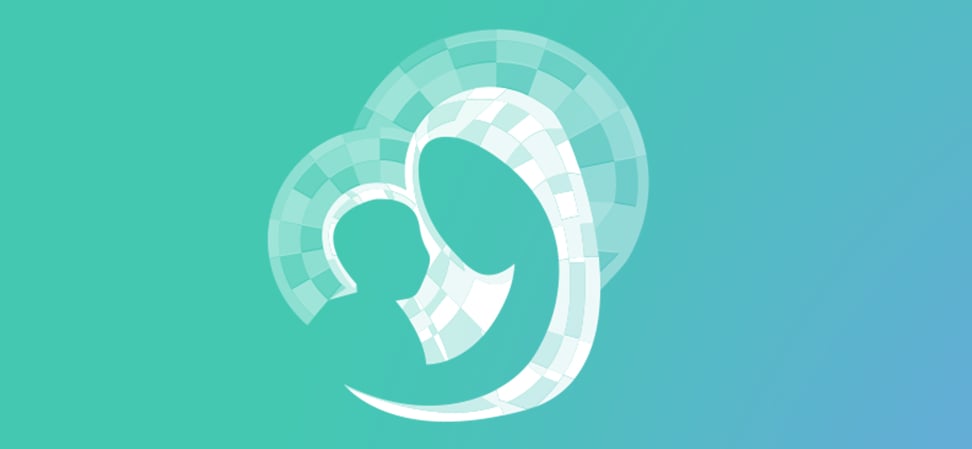 We welcome guest contributors who graciously volunteer their writing for our readers. Please support our guest writers by visiting their sites, purchasing their work, and leaving comments to thank them for sharing their gifts here on CatholicMom.com. To inquire about serving as a guest contributor, contact editor@CatholicMom.com.