The Internet has made information instantaneous. It is incredible how quickly we can access timely, pertinent, (or sometimes completely useless) information on any topic at any time. It seems there aren't any hypothetical questions anymore. If you have a question, just ask Siri, or Alexa or Cortana. A whole host of search results will populate to give you more than enough information to make an "informed," sometimes overwhelmed, decision.
Today's instant access has opened so many doors for incredible connections across the globe. Issues like child hunger, global poverty, inequity, and human dignity are known across continents. People are able to connect, collaborate and work to better our world in ways never before seen. Instant access also has pitfalls. Regardless of where you are politically, I think we can all agree that the slurry of unverified news stories, aka fake news, that we as a nation have been muddling through the past year are less than helpful. How can you know what is truthful, what is stretching it, and what is downright inaccurate?
This isn't meant to spark a political debate. That is a discussion for another site. However, these are questions that we should be asking as we come across websites and articles regarding faith and spirituality. It is wise to approach faith-based websites, articles, and social media with a discerning eye. Here are a few tips for making sure you are finding spiritual edification and support from quality sources:
Authorship: Who is writing the article or blog post? Who hosts the website? What are their credentials?
Sources: Who is the author citing? Where is their information coming from? Are they specific about following a certain Christian denomination other than Catholic? Our Christian brothers and sisters have many beautiful and wonderful things to share, but it is important to recognize that we do not align on all our beliefs. Depending on what you are looking for, this may be a relevant issue.
Links: Where is the author referring you to? Are they encouraging you to dive deeper into your own faith, or are they causing you to question your beliefs?
Content: What sorts of topics is the author knowledgeable about or write frequently on? Authors have different specialities or areas of expertise. You may find certain websites more helpful or applicable than others depending on what you are looking for. For example, if you are looking for an explanation of the 7 Sacraments, the Catechism or the USCCB would be excellent places to start before a general search. If you are looking for ways to incorporate more prayer into your life, there are many practical and relevant bloggers who can share what works and doesn't work for them.
[tweet "Avoid spiritual #fakenews with these tips by @KateTaliaferro #techtalk"]
There are many quality sources available to us so that we can learn and grow in our faith as followers of Christ. Depending on what you are seeking, different sources may be more appropriate than others.
What are some of your favorite websites, bloggers, devotions, social media and resources and how do you use them?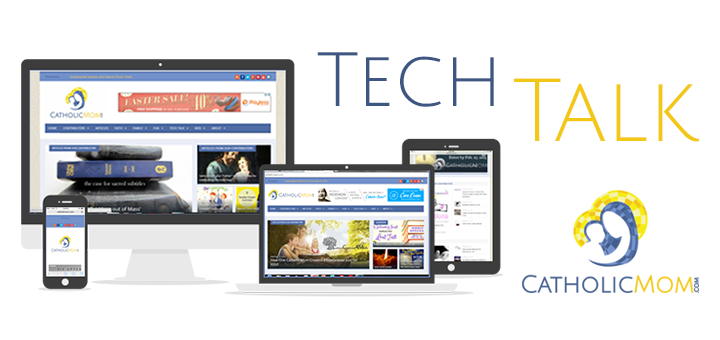 Read more of our Tech Talk columns.
Copyright 2017 Kate Taliaferro
About the Author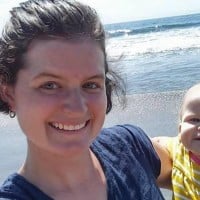 Kate Taliaferro is an Air Force wife and mom of 4. She has a Masters in Religious Education and tries to find God's presence in all parts of her day, be it cooking, cleaning or just the everyday ordinary. She enjoys homeschooling, stitching crafts and finding cheerios between the couch cushions. She blogs at Daily Graces.