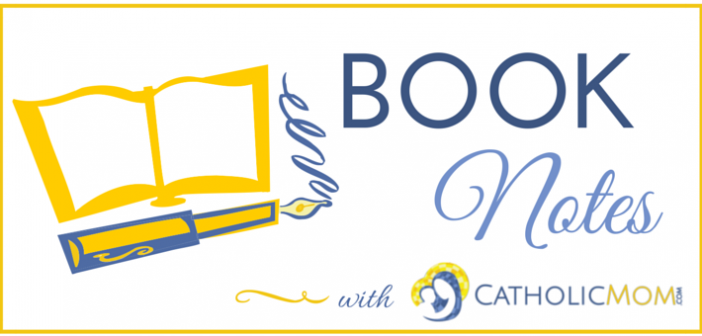 For those who wonder what the Blessed Mother's apparitions 100 years ago to three young shepherd children in Portugal could possibly mean for Catholics today, Donna-Marie Cooper O'Boyle's new book provides both context and inspiration.
Our Lady of Fatima: 100 Years of Stories, Prayers and Devotions (Servant Books, 2017) offers a unique approach to this subject. Many books explore the impact of the Fatima apparitions on world history. Donna-Marie Cooper O'Boyle delves into the impact of the apparitions on individual souls. David Carollo of World Apostolate of Fatima USA, is quoted in the chapter titled "Our Lady of Fatima's Importance Today":
All of the predictions, warnings, and directions given there are meant to bring us to living in accord with the gospels. Personal holiness is what she is leading us to. This is why the message of Fatima is the same today as it was in 1917." (141)
The author's simple, storytelling tone brings the reader into the scene. Donna-Marie Cooper O'Boyle's strength, evidenced in many of her books, is in storytelling; in this book, the stories of the apparitions and of the responses to them by everyone from grandmothers to popes bring home the true meaning of the apparitions.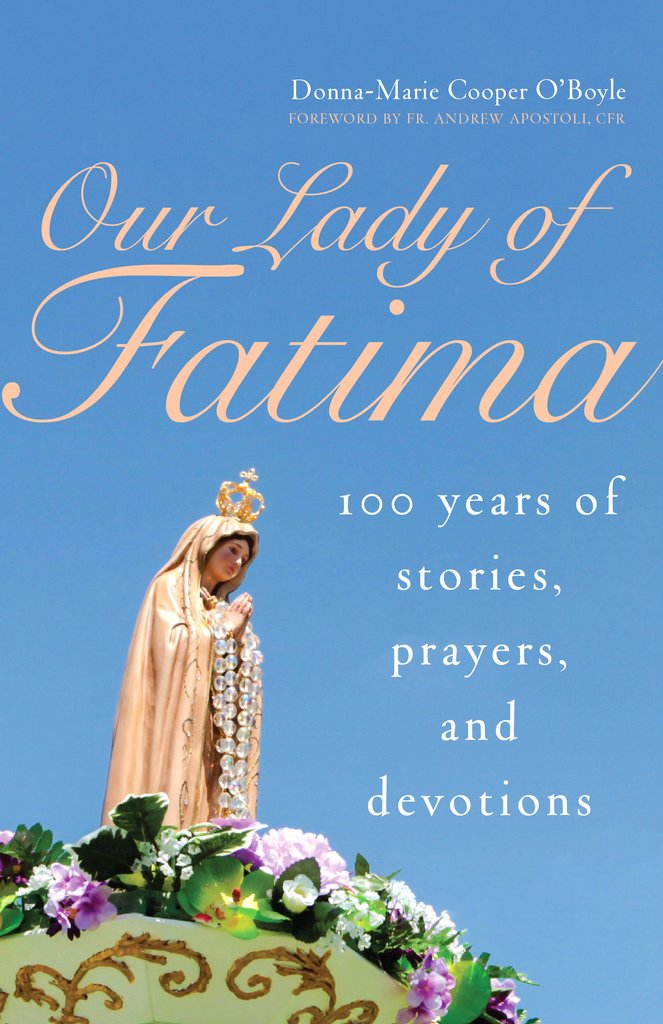 Donna-Marie Cooper O'Boyle (a longtime CatholicMom.com contributing writer) describes the events at Fatima simply, then shares ways in which we too can pray and integrate what Fatima teaches us into our daily routine. Each chapter concludes with a section inviting the reader to consider the impact of Fatima for ourselves; this section is divided into three parts:
Reflect
In my own life
Prayer
Raymond Leo Cardinal Burke, quoted in this book, notes,
"The Blessed Virgin Mary came to visit mankind at Fatima at a time when many had grown forgetful of God and his all-loving plan for our salvation, and many had grown rebellious before the Law of God by which he orders all things for our good. . . . Knowing the severity of the temptation that his children were suffering, God the Father sent to earth the Blessed Virgin Mary, the mother of his only-begotten Son, in fidelity to her Mission as Mother of God." (51)
How well this describes our own age--and this is why the message of Fatima is not only for people in a faraway place, 100 years ago.
[tweet "What #Fatima means today: new book by @DonnaMarieCOB reviewed by @franciscanmom"]
The author encourages readers to pray and sacrifice, just as Our Lady did at Fatima, and to meditate on what the Fatima message means for us today.
Buy this book through our Amazon link and support CatholicMom.com with your purchase!
Be sure to check out our Book Notes archive.
Copyright 2017 Barb Szyszkiewicz, OFS
About the Author