As a child, I had the honor of crowning Mary at my home parish, Our Lady of Lourdes, in Poplar, Montana. And each May I relive this beautiful moment from my past when our Catholic high school offers a May Crowning Mass to its students and community.
This year, as I approached the church, a sea of red school-uniform shirts were blazing a long trail from the school a few blocks away. As a Catholic-school mom of 17 years now, I still delight in seeing our students living out these unique aspects of their Catholic education. On such occasions, I am reminded what a blessing it is that they can demonstrate their faith life in such a vivid way.
Inside, the coronation court approached with their red roses, ready to be placed at Mary's feet. Being chosen for the court is quite an honor, and the kids always look very sharp and respectful with their blue sashes and white shirts.
This particular day, I was on a side mission. Shortly before leaving for Mass, a mother of one of the young men on the court had sent me a message through Twitter, asking if I wouldn't mind taking a few photos of the Mass, since she couldn't attend. I'd had the intention of capturing an image of Mary with her roses at some point, but now, with this mother's heart on my mind, I was even more focused and intentional. With my cell phone camera in hand, I did my best to discreetly fulfill this mother's request.
Several other moments throughout the Mass struck me, too, so quietly, I took a few more photos, knowing they might also be worthy of sharing with other parents who might not have made it due to work and other obligations, and the wider community. To me, these beautiful moments are a great sign of hope to our world, worthy of sharing.
[tweet "A beautiful moment worthy of sharing: a sign of hope to the world. By @Peacegardenmama"]
Later, I posted some meaningful words from Father's homily on social media, along with a few of the pictures I'd taken, and a very short video of the simple but beautiful "Agnus Dei." The post garnered a very positive response from many.
One comment, however, raised a question over the appropriateness of taking photos during Mass. It was a fair enough challenge, and for the most part, I agree with her. Mass should be, primarily, a time of prayerful contemplation. The Catholic Mass in particular elicits -- or should -- feelings of reverence. But as a communicator, I also have a natural desire to bring the beauty, truth and goodness of our faith to others. With today's technology, we can do so in ways that have not been available in the past.
And with that technology, and the world's digital expansion, our recent popes have been speaking out about the confluence of the New Media and New Evangelization, and how the two can be joined. These ideas often have been shared most pointedly during the World Communications days.
In 2016, Pope Francis noted here, "It is not technology which determines whether or not communication is authentic, but rather the human heart and our capacity to use wisely the means at our disposal."
And in 2017, Pope Benedict XVI said here, "When people exchange information, they are already sharing themselves, their view of the world, their hopes, their ideals."
These two utterances alone help explain my heart the day of our recent May Crowning, and why I risked capturing some of it through pictures. Was I aware that my actions could disturb others? Yes, and I did everything possible to prevent that, with the broader hope of what my actions might do to build the Kingdom here on earth, and draw others to The Church.
Recent popes have encouraged the faithful to be gently bold in sharing these moments. They have challenged me to understand the balance between the need to enter into the sacraments without intrusion and respectfully attempt to communicate the beauty of our faith through modern technology.
Sometimes, I take notes during Mass. I have been known to share snippets of homilies on social media later. These posts almost always generate a grateful response and I love knowing I'm bringing good things to others' hearts. In some cases, as a professional communicator, I've been paid to capture parts of the Mass visually and in words. And there have been times when, in my less professional role, our school staff has asked to share what I've posted, through blogs and images, with their community. In that way, I'm sort of an unofficial ambassador for them. And I'm happy to be so when I'm able.
Again, with a goal of being unobtrusive and respectful toward others, we can help be part of helping fulfill the calling to spread the good news of the Gospel with the wider world, and even our own community.
This piece, "Laity called to be on the front lines of using media in new evangelization," offers additional insight. I also appreciated this discussion on a Catholic Answers forum on the topic of "taking pictures during Mass."
In many ways, our bringing the Gospel to others in this way is not only good, but just. One woman commenting on the Catholic Answers forum noted, "As I am currently home-bound, I (have) participated in Mass solely by viewing it on TV on Sunday, listening to a few YouTube homilies, and then the deacon came in person on Monday to bring me Holy Communion. What a crime if I had not been able to hear God's Word on His holy day, just because I cannot leave my home."
She added, "You may argue about the methods of obtaining them, but photographs are an objective asset to the People of God, and the faithful should not be denied the experience of Mass just because you find cameras distasteful. Let the photographers act reverently and respectfully and let us all enjoy God's gifts."
Returning back to the beauty of the May Crowning, our school chaplain, during his homily, explained the reason for this particular Mass well when he said, "Jesus entrusted himself completely to the care of Mary...who gave her total self so we could have life through her son." Why, he asked, would we not do the same?
Now there's something worth celebrating, and bringing to others.
Q4U: What are your thoughts about photography at Mass, and sharing images from Mass on social media, within reason?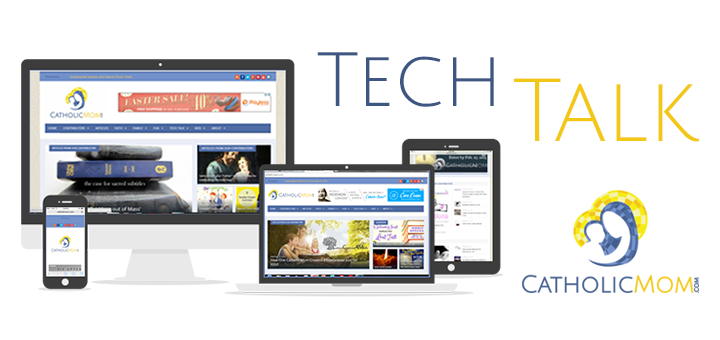 Read more of our Tech Talk columns.
Copyright 2017 Roxane Salonen
About the Author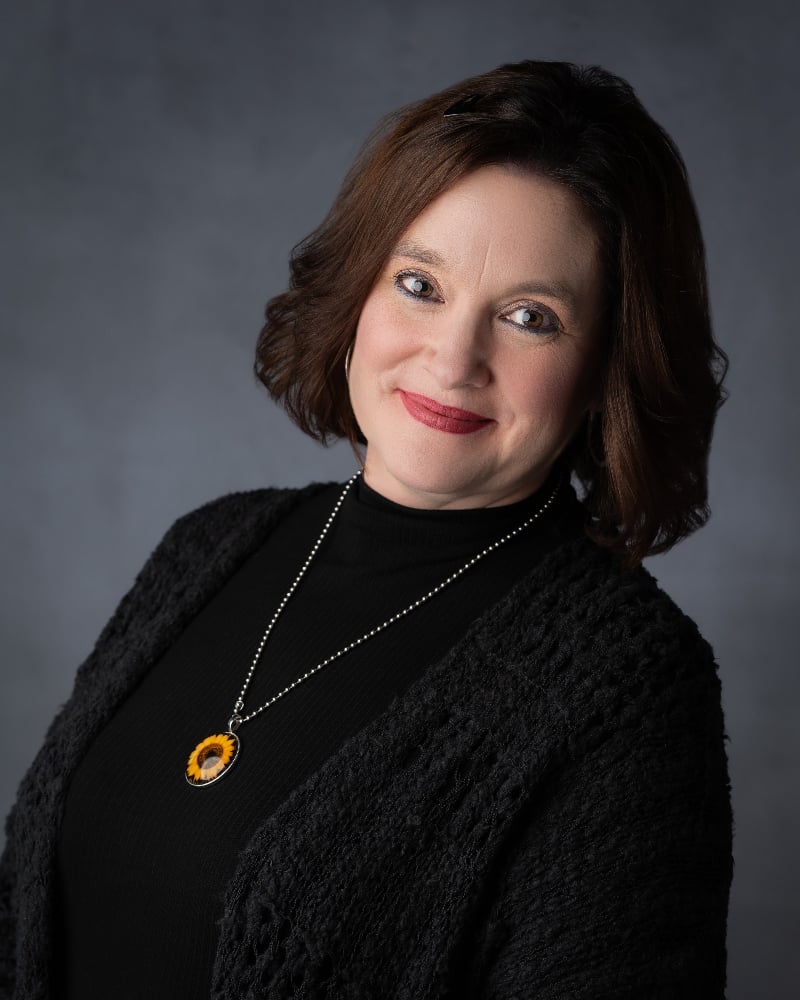 Roxane B. Salonen, a wife and mother of five from Fargo, North Dakota, is an award-winning children's author and freelance writer, Catholic radio host, and speaker. Roxane co-authored several spiritual works, including "What Would Monica Do?" (Ascension Press, September 2022) and writes a regular diocesan column, "Sidewalk Stories," about her encounters at an abortion facility near her city. Her work can be found at RoxaneSalonen.com