One of my goals for this summer is getting rid of stuff we don't need and/or no longer want. Inspired in part by my daughter's relentless pursuit of clear space when she came home from college, and in part by the fact that I actually like doing this stuff, it's one of the things on my to-do list that I look forward to tackling.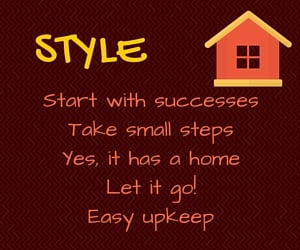 Start with successes. One look inside a drawer that's working reveals the key elements:

It's lined with something pretty (wrapping paper, shelf paper, shelf liner). This is by no means an organizational necessity, but it creates a foundation that motivates me to keep things neat.
I can see everything without having to dig through the drawer OR it contains neatly stacked items.
Everything in the drawer belongs there and is something I use.
Take small steps. When it comes to closets, tackling just one area or setting a timer can help keep me from becoming overwhelmed. As for drawers, clearing one drawer at a time meets the small-steps requirement.
Yes, it has a home! If a drawer or space is in good shape, it contains only things that belong there. If this isn't the case, I need to go through the drawer or area item by item. Stuff that goes back goes in one pile and everything else gets put into piles depending on where it needs to go instead (toss, donate, repair, etc.). Once the drawer is empty, it's time to make it look pretty and decide whether or not it needs to be subdivided before everything goes back in. In the case of closets, once an area has been cleared, I need to decide whether or not it needs to be subdivided before everything goes back, and, if so, which containers I need to use.
Let it go! Once I've created my piles, this is easy. Pick each pile up and toss it or box it up.
Easy upkeep. Once I'm finished, the area I worked on should meet the criteria in the first step (Start with Successes). This means I've chosen containers and locations that make it as easy to put things where they belong as it is to simply drop them somewhere else. Mission accomplished? Next drawer!
[tweet "5 steps to easy organizing by STYLE! #STYLEsavvy with @L2Hess"]
Right now, most of the drawers in my dining room, which have been neglected for a while, need an overhaul, but the clothes closet in my bedroom needs little attention because I tackled that
two summers ago
and did an update last fall. What's really exciting about this process is finding an area that needs very little attention because it's already working!
That's when I know I've been organizing by STYLE.
Copyright 2017 Lisa Hess
About the Author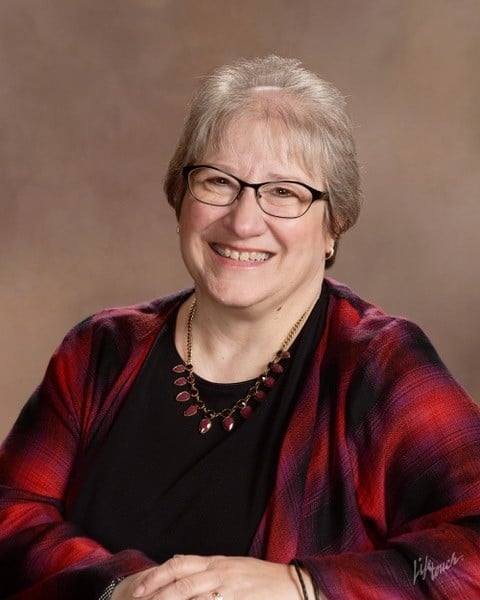 Transplanted Jersey girl Lisa Lawmaster Hess is the author of a blog compilation, three novels, and three non-fiction books, including the award-winning Know Thyself: The Imperfectionist's Guide to Sorting Your Stuff. A retired elementary school counselor, Lisa is an adjunct professor of psychology at York College of Pennsylvania. She blogs at The Porch Swing Chronicles, Organizing by STYLE, and here at Catholicmom.com. Read all articles by Lisa Hess.