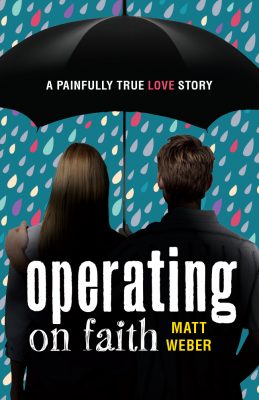 When I learned recently that Medford, Mass-based author, CatholicTV host and Harvard faculty member Matt Weber had won a Christopher Award for his new book "Operating on Faith: A Painfully True Love Story", I did a little happy dance. I am--and have actually long been--a Matt Weber fangirl (or perhaps more appropriately "fanmom"). Matt can make me laugh, cry, sigh, and pray all in the span of a few chapters.
Operating on Faith is one of twelve books for adults and young people by 16 authors and illustrators that were recently celebrated, along with the writers, producers and directors of nine feature films and TV/Cable programs, at the 68th annual Christopher Awards in New York. The Christopher Awards were created in 1949 to celebrate authors, illustrators, writers, producers and directors whose work "affirms the highest values of the human spirit." As you'll learn when you read Matt's book for yourself, Operating on Faith perfectly captures the Christophers' spirit. The book poignantly retraces a chapter in Matt Weber's life that took him from a moment of epic joy to the brink of death and back and tested his spiritual stamina in the process. To call this book a "must read" is a massive understatement. I named it one of my top three for the year 2016 and have reread it multiple times since its publication.
Today, I'm honored to share my conversation with Matt Weber. Read this, then immediately read the book! And happy Father's Day Matt - I can't wait to see what comes next! L.
Q: Matt, I know that I am supposed to congratulate you on winning this year's Christopher Award for Books. But first and foremost, I must congratulate you on becoming a father! Little Rose is precious and you and Nell have been in our prayers. Could you please begin by reacquainting our readers with your family?
Yes! I am the extremely blessed father of Rose and husband of Nell, a little family of three living on the banks of the Mystic River outside of Boston.
Q: Now back to the awards, what does it mean to you to have Operating on Faith recognized by The Christophers?
It was a total surprise. I honestly don't consider myself a super good writer. When I heard, I called Tony Rossi from the Christophers and asked if this was a "La La Land / Moonlight" mixup like at the Oscars.
Q: Over a year out from the launch of the book, how does this chance to reflect back on what you wrote strike you at this stage of your spiritual life now that things have settled a bit?
I am just so glad that the book is resonating with other people who have experienced pain in their life. My story is not unique in that suffering is a constant in life — and a rattled faith can be the byproduct of suffering. But, hopefully, the love and humor sprinkled in throughout makes our shared suffering easier to manage.
Q: What have readers had to say about what impact the memoir has had on them?
It's like sharing the story of a scar. Everyone has a scar and there is a story associated with each one. After book talks or through emails, I feel like there is a group therapy experience in reflecting on how we all get through the darkness. It is no surprise that prayer and reflection are essential components to this journey.
[Tweet "Catch up w @MattWeber_ winner of @ChristophersInc award & @CatholicTV host"]
Q: Since I was a Matt Weber fan before it was cool, I have to ask about The Lens. Can you give us an update?
Aww, Lisa! You know I've been a Lisa Hendey longer than you have been a Matt Weber fan. You are the best and my whole family loves you too! But I digress…The Lens is just ending its second season on CatholicTV and was just nominated for its second New England Emmy. I have no pretense of winning but it is still exciting to be nominated…
Q: So now that Rose is here, can we expect a sequel to Operating on Faith that deals with fatherhood? What's next for you in your writing?
"Dymphna, Dogma, and Dirty Diapers: Discernment in Age of No Sleep" — just kidding. Actually, I am working on a new book proposal with Loyola Press and am trying to figure out if writing a third book will drive my wife nuts or be a good thing for our family. The jury is still out…
Q: What would you like to say to our readers about The Christophers and why such recognition is helpful and important for our Church?
The Christophers seek to ""affirm the highest values of the human spirit." That is my goal every day in everything I do. It is part of my life, faith, and daily experiences. The Christophers is a special organization made up of wonderful people (Tony Rossi, Fr. Morris) and I am humbled to be part of this great tradition!
Q: Do you have any additional thoughts or comments?
Yes, did I mention I am a big fan of Lisa Hendey? :) Thanks for doing this and looking forward to the next time we randomly run into each other in Harvard Square.
Order Operating on Faith: A Painfully True Love Story through our links and support CatholicMom.com with your purchase
Copyright 2017 Lisa M. Hendey
About the Author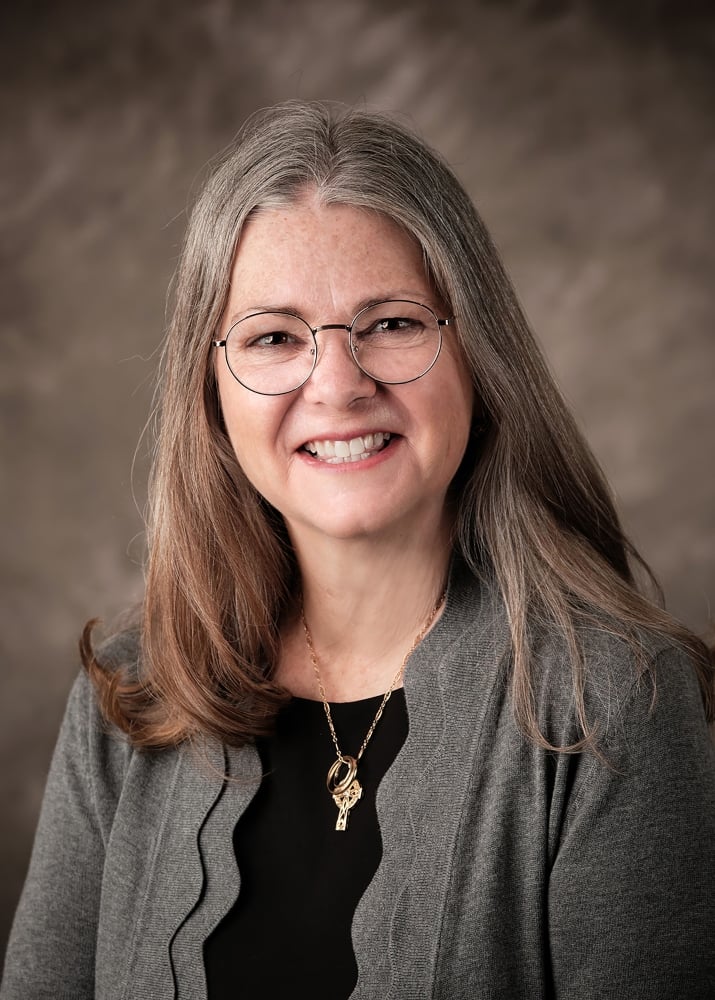 Lisa M. Hendey is the founder of CatholicMom.com, a bestselling author and an international speaker. A frequent radio and television guest, Hendey travels internationally giving workshops on faith, family, and communications. Visit Lisa at LisaHendey.com or on social media @LisaHendey for information on her speaking schedule or to invite her to visit your group, parish, school or organization. Visit Lisa's author page on Amazon.com.