Now in its sixth season, CatholicTV Network's series for Catholic women, The Gist, airs every Tuesday morning at 11 AM Eastern. Tune in to CatholicTV to see this show focusing on Catholic women and their families.
Each week, Catholic personalities Danielle Bean, Rachel Balducci and Carolee McGrath host The Gist. They discuss topics such as abortion, raising teens in the faith and confession.
In this episode, the hosts discuss the topic of addiction with guests:
Dr. Laura Kehoe, specialist in addiction medicine
Fr. Brian Clary, Pastor of St. Mary of the Assumption Parish and Director of the Priest Recovery Program in the Archdiocese of Boston
Fr. Joe White, Director of Boston Archdiocesan Addiction Recovery Pastoral Pastoral Support Services
Sr. Maryadele Robinson of the Catholic Charities Laboure Center
[Tweet "CatholicTV's "The Gist" focuses on Catholic women + family living. With @DanielleBean"]
Copyright 2017 Danielle Bean
About the Author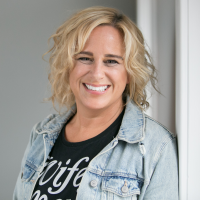 Danielle Bean is an author, speaker, podcaster, and brand manager at CatholicMom. She and her husband Dan have 8 children and live in New Hampshire.