Today's Gospel: Matthew 8:23-27
God can do anything. In today's first reading, the Lord saves Lot's life from destruction and brings ruin upon an entire city in just one night. In the Gospel, Jesus simply speaks and the waters of the storm threatening to overtake his boat instantly subside. These stories we read about in Scripture leave us completely awestruck, overcome by the majesty and sovereignty of our God. We hear day after day of the wonderful works he has accomplished. Yet we still fear the little things. We still let our doubts overwhelm us. We still question if He will see us through the storms we face in our own lives. Why?
Perhaps we are too much like Lot's wife. Perhaps we look back instead of looking forward. Perhaps we let old wounds rule us instead of faith in our all-powerful God. The virtue of hope is given to us to perfect our memories, to help us see that whatever brokenness or heartache we have experienced is nothing compared to the glory of God before us. If we only knew what joy was coming, if we could only see what the saints and angels behold every moment in eternity, maybe then we would be willing to let go of our pasts. No matter what we have done, what sorrow we have faced, or what burden we carry, imagine the freedom we could experience if we just surrendered our yesterdays and strove always instead to look in front of us toward our salvation. Yes, God can do anything. He can save a life, doom a city, calm a storm, and even bring a broken past into a beautiful future.
[Tweet "The virtue of hope is given to us to perfect our memories. By Brittany Storgaard"]
Ponder:
Is there something in my life that I don't believe God can handle? Is there something I am holding onto or trying to conquer on my own that I should let go and let God?
Pray:
Lord, you are powerful and awesome and wonderful. I ask today for the grace to let go of my past and entrust my future to You. Do whatever You will with my life and bring me one day into the light of Your salvation.
Copyright 2017 Brittany Storgaard
I am a high school theology and Spanish teacher blessed with two beautiful daughters and a wonderful husband. We live in Colorado and enjoy spending time with our families, watching football, and enjoying God's breathtaking mountains!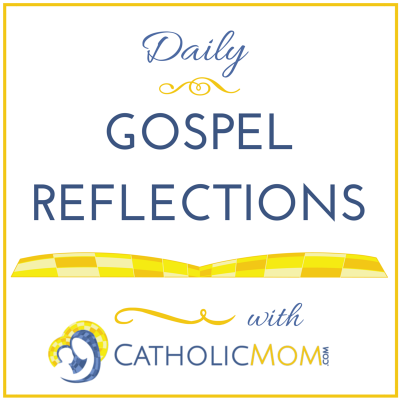 About the Author