Ah, the poor I love stuff person. His (or her) ability to see treasure and potential where others see clutter has led to unflattering nicknames like "pack rat" and "hoarder." While it's true that those who suffer from hoarding disorder are often I love stuff folks, collecting does not reach a clinically problematic level for most I love stuff folks.
Nevertheless, most people with the I love stuff personal style tend to be emotionally attached to their things. Considering the form, function and style of each treasure can help limit the size of collections.
[tweet "Love your stuff? Limit collections by considering form, function, style. #STYLEsavvy @L2Hess"]
In addition:
When it comes to organizing,

I love stuff

folks might consider limiting the number of items that serve only a decorative purpose and displaying them on a rotating basis. This doesn't mean getting rid of treasured pieces. Try tucking treasured collections away in accessible spaces and swapping the things you want to show off from time to time. If this sounds like the divide-and-conquer advice from last week, it is--with a twist. Where I love to be busy folks will organize by activity, I love stuff folks will do better to organize by collection and, what constitutes a "collection" varies widely from one I love stuff person to another. Some I love stuff folks will even count their storage containers among their collectibles, especially when they are unique and attractive.
When it comes to list-making, those with the

I love stuff

personal style may have a plethora of writing implements and notepads. If this sounds like you, don't despair. Again, I'm not going to ask you to get rid of anything (as long as it works). Beginning with the notepads, lay out your collection of goodies and think about how you can press them into service. You might choose to toss one notebook and one writing implement in each bag you use so that wherever you go, you have a pen (or pencil) and paper. You might put one tablet in each room of the house so that wherever you are, you have a pen (or pencil) and paper. Or, perhaps you'll assign each notepad a task: one for to-do lists, one for grocery lists, one for phone messages, one for random tasks. Once you've done this, store all of the remaining notepads in one place and put them away. If you'd like, you can also toss in the writing implements, once you know you have enough pens and pencils in the places you need them.
If your goal-setting includes reducing the volume of stuff you have, remember that throwing things away isn't your only choice. Handing things down, donating them, and repurposing them allows them to continue to be useful in a new way. You might also consider the one in-one out rule. When you acquire something new, can you recycle or donate something old? Finally, consider setting an acquisitions goal that allows you to refine your collections, rather than just adding to them. What parameters do you want your new acquisitions adhere to? Beauty? Usefulness? Completing a collection? Thoughtful acquisition allows you to continue to add to your collections without being overwhelmed by them.
If you're an
I love stuff
person, what key ideas do you swear by? Share in the comments below.
For more ideas on the
I love stuff
personal style, check out my original post
here
.
Copyright 2017 Lisa Hess
About the Author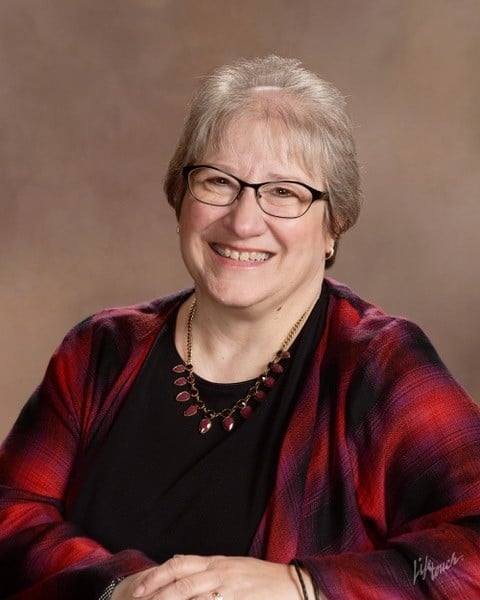 Transplanted Jersey girl Lisa Lawmaster Hess is the author of a blog compilation, three novels, and three non-fiction books, including the award-winning Know Thyself: The Imperfectionist's Guide to Sorting Your Stuff. A retired elementary school counselor, Lisa is an adjunct professor of psychology at York College of Pennsylvania. She blogs at The Porch Swing Chronicles, Organizing by STYLE, and here at Catholicmom.com. Read all articles by Lisa Hess.