My oldest daughter finally fulfilled her lifelong dream and married a wonderful young man whose character exceeds what any mother could hope her daughter's future husband could possess.
It was a quiet Traditional Latin Mass and wedding, sacramentally flawless, beautiful in its simplicity. And while there were no frills or hints of extravagance in her plans, there still were those last-minute panic moments the day before the wedding that pulled me far from her side as I tried to ensure her wedding day would be as stress free as possible.
And in those moments of separation, I pondered many things within my heart.
So many things I had never told her. So many little acts of love that were never expressed, due to carelessness or the attitude of, "She will always be around." Missed chances to forge even closer bonds with her as she grew. Yes. I failed her in so many ways, and I pray she one day realizes that I did the best I could with what I had within me. And I love her dearly.
I pondered these moments again as I watched my husband lift her veil at the altar, kiss her cheek, and give her his final blessing upon her forehead. She took her vows before Our Lord, and at that moment, became a woman in my eyes.
Flashes of her childhood came to me, appealing to my pride. A chubby 3-year-old flitting across the dance floor in her pink tutu. A headstrong, determined 5-year-old lining up a group of 10-year-old girls at the playground and setting them straight as to how they are to play with her. The comments, such as, "She could very well be the first female president!" coming from strangers who were drawn to the charm and incredible intelligence she displayed even before she lost her first baby teeth. The medals she won for her Irish dancing. Those were the fruits of my mothering. How she was raised, nurtured, and encouraged. And I was so proud!
The lovely yet worldly wonders belonged to me, her earthly mother. But the wonders worked within her soul belonged to Our Blessed Mother. My daughter's love for the Catholic faith, always being drawn closer to Our Lord. How she cherished her purity. The day she came to me, at the tender age of 13, saying, "It is not my wish to be beautiful. If I am, I will never trust that my husband loves me for my soul." Her persistent drive to conquer self and practice virtue. Daily rosaries. Those were the fruits of Our Blessed Mother's nurturing and encouragement.
Using the Holy Family as inspiration, my daughter spent years practicing the skills of a housewife. Cooking, scheduled housework (oh how I will miss that!), reading the timeless spiritual writings on marriage, and sewing.
The sewing! Her longtime passion for this craft went from experimental and frivolous projects to tasks of great utility and importance. She made a king-sized quilt for her future bed. She sewed many skirts for all occasions – from attending Mass to scrubbing the bathtub, and everything in between. She sewed her bridesmaid's dress. Her wedding gown.
The love and attention she put into her wedding garment was truly breathtaking. Not necessarily for the gown itself, for it was very simple – carefully honoring the Church's requests for modesty at all times out of love for herself, her husband, and her God.
Instead, it was the tiny details that no one even noticed. The hand-sewn beadwork of the tiniest blue beads trimming the cuffs of her sleeves, so delicate you could hardly see them even when standing next to her. And the hand-embroidered satin ribbon she used to trim the hem of her gown. Pale blue thread in honor of Our Lady, and fervent prayers as she sewed each stitch. The most beautiful details, placed there with great love and care, were the most hidden. Adorning the hem of her garment.
Just as no one at the wedding noticed the delicate embroidery at her feet, no one but her husband, her parents, and her Blessed Mother knew of the years of that quiet quest for holiness to prepare her for her future husband and life. The years of growing in femininity and grace, hidden humbly in her quiet nature. Placed there, not with my help, but through the abundant blessings of her Mother. Her Heavenly Mother, who has never failed her, and never will. And from whom all graces come.
[tweet "The Mother of the Bride gives credit to the Blessed Mother, who helped her raise a beautiful daughter."]
No one could have known the details. But I suspect that is precisely how my daughter wanted it. The hem of her garment, like the hard-earned virtues in her soul, beautiful in its humble stitches, offered as a tribute to her Blessed Mother on her special day.
I thank you, Mother Mary, for raising such a beautiful daughter. As the Mother of the bride, you must be very proud!
Copyright 2017 The Mother of the Bride
The Mother of the Bride has chosen to remain anonymous due to her daughter's humble nature, but wanted to share her experience with other mothers as they plan family weddings.
About the Author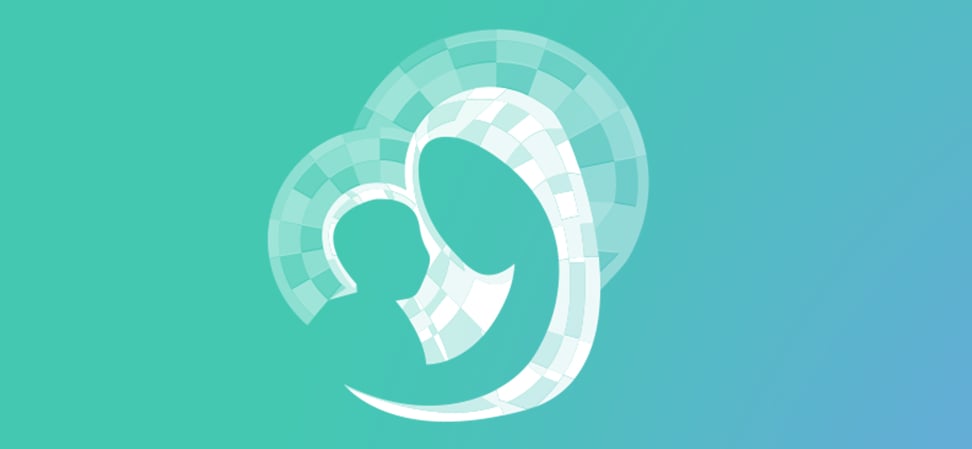 We welcome guest contributors who graciously volunteer their writing for our readers. Please support our guest writers by visiting their sites, purchasing their work, and leaving comments to thank them for sharing their gifts here on CatholicMom.com. To inquire about serving as a guest contributor, contact editor@CatholicMom.com.