Imagine for a moment, God! What do I mean by that? Essentially, just for a brief moment imagine that you understand God and all that means. Here's what we know about God. God is all-powerful. He created heaven and earth, including mountains, oceans, essentially everything of beauty. We know that God created man and animals. We know that God is all-knowing. Finally, we know why God did this. Because the real truth about God is that we know God is love. His capacity to love is unmatched by anything we can comprehend.
To further support this idea of love, God created man in his image. What is the importance of this? Man would be his example of love. The only hitch: man would need to choose love. Man would have a soul and it would be in his soul that he would embrace the choice of love. Giving man a choice would mean that he could also choose not to love. Basically, man could choose to take a step away from love and commit acts of non-love which could ultimately lead man to commit sin.
God appears to Moses and asks that he teach others the importance of right from wrong. He gives him a list of commandments so that man could follow the truth. Man continued to make wrong choices. After watching so many years of man hurting man, God sends His greatest gift of all to show proof of His enormous capacity to love. He sends His Son. His Son is called Jesus. Man would see Jesus like himself and thereby learn the ultimate purpose of why they were here. He would ultimately learn about love through the Son whom God, himself, showered with love. Jesus would be a loving teacher and would show everyone with his words and his actions that God gave each man life so he could learn to love each other and have all their actions motivated by this powerful emotion alive in their souls.
"I give you a new commandment: love one another as I have loved you so you also should love one another." - John 13:34
Jesus lives as man and begins teaching His Father's message starting at a young age. Sometimes man gets it. Unfortunately, sometimes he again chooses the wrong path. Jesus ultimately suffers horribly from man's choice to not grasp some of God's most important messages. So Jesus dies; His death won't be an ordinary one. He will be beaten and then crucified. He will be brutally murdered and hung on a cross.
Why did Jesus, God's Son, do this? The most unselfish of reasons; to free man from his sins. God continues to prove His love for men because His son, Jesus by dying, will allow man forgiveness from the choice of sin.
How did God's Son Jesus respond to the horror inflicted on Him? "Father forgive them for they know not what they do." He forgives the sin of murder of his human body. God didn't stop there. He showed man that Jesus' life didn't end on that cross. He rose from the dead and man learned that his goal too should be to want to join Jesus and God in heaven. At the risk of stating the obvious, man would need to love one another and ultimately love Him to join Him in heaven.
So maybe this was an oversimplified view of what God intended to show his love for man.
We need to acknowledge that this gift of forgiveness and love comes from God and His Son Jesus. In the words written by Victor Hugo: "To love another person is to see the face of God." (Les Miserables)
[tweet "God's capacity to love is unmatched by anything we can comprehend."]
With these difficult times we all face, we need to reach inside our souls and find that one thing that motivates us all to love as God loves, to forgive as Jesus forgave. We need to find kindness inside ourselves when we are communicating with each other. When we do this, we will have a better understanding of God!
Copyright 2017 Catherine Mendenhall-Baugh
About the Author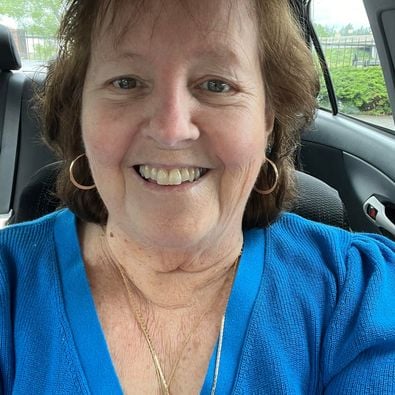 Catherine Mendenhall-Baugh (Cathy) completed her education in Special Education and English and now works as an Agent in the Insurance Industry. A mother and Grandmother, Cathy grew up in a large Catholic family and has spent the last 30 years as a caregiver for her husband, Jack. She is a cancer survivor, which inspired her to begin writing.