Today's Gospel: Matthew 10:16-23 - St. Kateri Tekawitha
Whenever I read about these scripture passages about the coming persecutions that Christians will face, I always start to sweat.
If war broke out in America, would I be ready to go to my death as a Christian? Do I have what it takes to be handed over to courts and scourged in the name of God? If called before political powers in Jesus' name, would I fold in fear? Would I trip over my words and say the wrong thing? Would I stand up and fight or would I flee and hide?
The truth is, I don't know how I would respond. I pray that I God would give me the grace I need to speak the right words, in the right way, at the right time in defense of His holy name.
I pray that I would have the courage to stay and fight and defend.
But that means I must be faithful to my preparation for this possible upcoming persecutions. I must do what I can daily so that if and when it comes time to battle, I am prepared.
I must get up and say my prayers.
I must do my work as well as I can.
I must love my family and neighbors, not perfectly, but with the perfect understanding that faithfulness to these small acts is imperative to preparation.
Like a marathon runner observes a strict schedule for conditioning so as to run the race, I must adhere to the small tasks God calls me to on the daily so I can be ready when my name is called.
[Tweet "Faithfulness to daily small acts is imperative to preparation. By @ColleenMDuggan"]
Ponder:
What are the tasks that I see as useless—something to be avoided at all costs—that are the tasks which bring me to great holiness?
Pray:
Lord, help me to be faithful to the small, daily unseen acts which help me to grow in love of Your Will.
Copyright 2017 Colleen Duggan
Colleen Duggan, wife and mother of six children, is a freelance writer for various Catholic publications. She blogs at www.colleenmurphyduggan.com about life as an imperfect mother to many.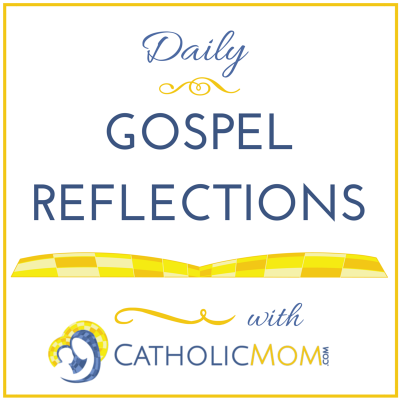 About the Author

Colleen Duggan is the author of Good Enough Is Good Enough: Confessions Of An Imperfect Catholic Mom, published by Ave Maria Press. She is a Catholic writer, teacher and speaker whose work has appeared in Catholic Digest, Creative Catechist, CatholicMom.com, Aleteia, and Integrated Catholic Life.