When ten moms, some expectant and some already parenting, drove to their local VFW hall in rural Alabama to enjoy 4th of July fireworks with their children, the outing for these residents of Good Counsel Mary's Shelter evoked multiple celebrations of independence.
Their recent family outing marked America's birthday but also anticipated a new self-reliance the moms are working toward through a pro-life maternity home which is affirming its own unique identity.
A "growth spurt" has made Good Counsel Mary's Shelter home to ten moms and ten kids of ages two weeks to four years. Mary's Shelter was established in Alabama's rural Baldwin County about ten years ago. Last year, it found a partner in Good Counsel, a network of maternity homes in the New York-New Jersey area. Good Counsel, founded by Father Benedict Groeschel and directed by Christopher Bell, brought a renewed, expanded mission, with a model of wide-ranging care for moms and kids alike in a nurturing, faith-filled community. The population at Mary's Shelter has jumped, with staff members helping the mothers build a new life for themselves through educational, career-planning and other assistance.
Katelynn, an Alabama native and Good Counsel resident, traveled to the VFW hall with her newborn Luke on the 4th. She gave permission for this interview (conducted in June) reflecting her journey toward independence with a new experience of family. On July 12, she experienced a next step toward her future—a job offer.
+ + +
Congratulations on the recent happy arrival: When did you give birth to your baby?
Luke was born on June 2.
Was that the same week you earned your GED high school diploma?
Yes, it was.
How long have you been at Good Counsel Mary's Shelter? How did your contact with the home begin?
I got here on January 13. I and the father of Luke were not very compatible. He was abusive and into drugs. I had nowhere to go. I was staying with my aunt for a little while. My mother decided she wanted to try to have me involuntarily committed to a mental health facility by saying I was trying to kill my baby. I was sent before a judge, and he saw something in me that no one else had. He said you're homeless and having a baby, so would you like to go to Mary's Shelter? I said yes, we'll see how it goes. I got here about 8 in the evening. The house mother told me … everything they would help me with and everything we might be able to do, and I cried…. I had never even heard there was a place like this. She said, we take care of you and the baby, we make sure you get everything you need to start a life for you and your children. You come out of here with a brand-new life, a clean slate.
What were some of the first steps you took when you joined the community here?
I went to GED classes…. [Catholic Social Services of the Archdiocese of Mobile] paid for my tests…. Now I'm just waiting for my certificate to get here…. My goal was to finish my GED before I had my baby, and I got to do that.
It sounds like a pattern of good people entering your life after a long period of people who had brought turmoil.
It was very refreshing to meet some decent people in the world…. I met the staff and all the residents, and they were all really sweet. I got to meet their kids. I met the director of Catholic Social Services.
What kind of preparation did you have for the birth of Luke?
[Good Counsel] provided cribs and a car seat. They gave me a baby shower—I had never had that before [with the birth of my two daughters]. They've given me everything I've got now…. Luke doesn't want for anything.
What are some of the next steps you'll go through?
I have to figure out what I want to do for school. I'm not sure what I want to do as far as college goes. I'll have to get a job. That shouldn't be too difficult though, and [Good Counsel] will provide transportation back and forth for me so I can work. They'll take care of Luke while I'm at work. I'll get my driver's license and hopefully a car, and by that time I'll be ready to start saving for a house…. They've already taken me to an interview for a job…
Say more about planning for the future—such as college and a job?
Yes, [studying] accounting maybe, doing clerical work in an office, so I can take care of all three of the kids. [Good Counsel] wants [us moms] to leave here with a life
What about your other two children?
[Marilyn, now 3, and Zelda, now 2] haven't come here yet. With our case manager's help, we believe I can get them back [from where they're living now]. We have to go file with the courts to bring them back, which shouldn't be too difficult…. It was mostly because of my ex that they wouldn't give them back to me.
The community life and the spiritual life at the home—have they made a difference for you?
It's very uplifting. One resident likes to tell me about different Scriptures. One of my favorites was about patience. I think about that a lot. I sit here and think about everything I have to do and how quickly, but I think about patience.
You've had to have a lot of patience in your life already!
I'm almost there [in learning patience]. I'm going to RCIA classes to become a Catholic. On Thursday, Father Jim Dane [from St. Thomas-by-the-Sea Parish] will come out, and he'll teach us about what's on his mind and what we ask about….
What made you want to become a Catholic?
I went to church on Ash Wednesday and sat through one of the Masses. I really enjoyed how the sermon was delivered. It was warm. You had a lot of time to sit and think about what they were saying…. They believe in the family and the community of the church.
It sounds like you're part of a community through Good Counsel too?
Yes, I am. We all support each other, and none of us will let the other "go without" if we can help it.
Do you feel you are learning new skills that would not have been available to you otherwise?
Yes, actually I am…. I've learned to be more content and happy with everything in my life…. A lot of this, I've taken from the residents that are here. They'll talk about things that have happened in their lives and how they've gotten to this point, and I'll talk to them about what's gone on in my life. We take from each other and try to build off that and grow along with each other and the kids.
Other residents are experiencing new possibilities?
Yes. I've loved seeing other women coming here. They want to better their lives and better themselves. They're the ones who tend to stay longer. They eventually get to where they're supposed to be as long as they have a head on their shoulders.
Where were you living previously, and where will you be looking for a career and a house?
I was about 20 to 30 minutes away from here…. I was thinking about maybe staying out here around [Baldwin County]. I've looked at Florida [which is nearby]. I want to stay in the area. I'd get [Marilyn and Zelda] into a program as soon as possible, to help them get social skills and get them used to interacting with other kids….
Is your whole sense of being a mom more hopeful than in the past?
It is. I've been a mom for three years now. With my other two, I had post-partum depression because I didn't know what I was going to do. I didn't have an ID or anything I could start working on to make a life. I just had their father, and he wasn't doing anything. I didn't know what I was going to do or where we would end up…. My girls haven't gotten to see Luke yet, but I'm hoping it will be soon…. [Marilyn and Zelda] will get to meet all the other kids here. It will be good for them….
What kinds of things do you do in a particular day?
We do have a schedule—to be up and dressed and ready and have eaten breakfast by 8 o'clock. We give back to the house and everyone that donates to us by making sure everything is clean and organized. You have to do all this while balancing your kids because they're not necessarily on the same schedule. Then we have lunch. [There's daily Bible study opportunity at 2 pm]. You make phone calls for appointments with doctors. You have to make sure you do that because the staff … will get you there [for medical or job appointments], but they're not going to make them for you. After [dinner and chores], we have a group meeting called life skills.
+ + +
[tweet "At @goodcounselorg, a mom's independence is reborn. Help, hope for #pregnant moms in need."]
The movement toward independence amid community support for Katelynn continues following the 4th of July. Besides the latest news of her job offer on July 12, she reported that she had received her GED certificate and her learner's permit for driving.
Earlier, the home's staff had helped her to get a social security card, said on-site program director Kay Trattles. A number of mothers arrive at the home with no official forms of identification. This short-circuits efforts to drive a car, get a job, support children, and more.
"We're sometimes the first people allowing these women to have their own identity, practically and psychologically," Trattles said. "Getting this support completely changes your life."
+ + +
About Good Counsel Mary's Shelter: Good Counsel Mary's Shelter welcomes mothers of all faiths and backgrounds from a large region around the Gulf Coast, especially near Mobile, Ala., and Pensacola, Fla. With its Good Counsel model of comprehensive support for moms and children over the short and long term, Mary's Shelter is the only maternity home of its kind in the Southeast. It invites online donations.
The homes of Good Counsel accept no government assistance and seek donor support. Good Counsel, founded by Father Benedict Groeschel and Christopher Bell in 1985, operates five maternity homes in New York and New Jersey.
Contact Kay Trattles at 251-979-1227 or kay_trattles@goodcounselhomes.org for more information about, or contributions to, Good Counsel Mary's Shelter.
Copyright 2017 Bill Schmitt
About the Author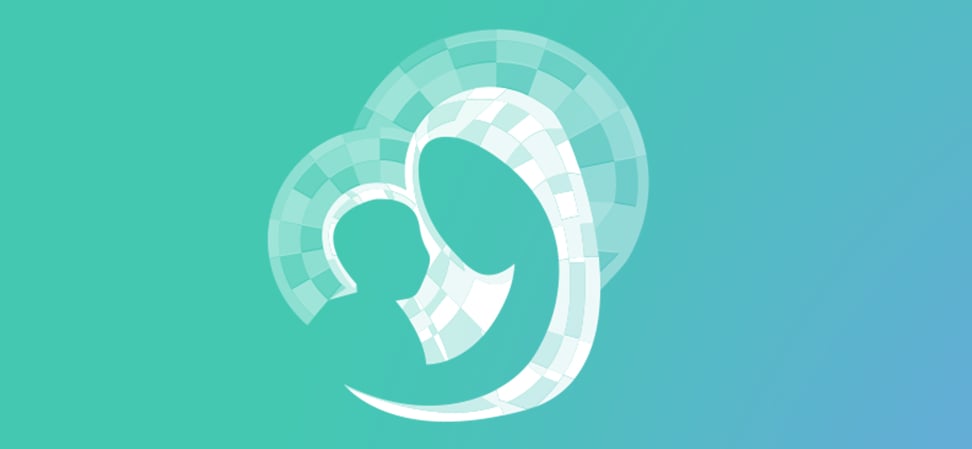 We welcome guest contributors who graciously volunteer their writing for our readers. Please support our guest writers by visiting their sites, purchasing their work, and leaving comments to thank them for sharing their gifts here on CatholicMom.com. To inquire about serving as a guest contributor, contact editor@CatholicMom.com.