Pixabay (2015), CC0 Public Domain[/caption] A few years ago, my husband and I were browsing at the warehouse club near my parents' home and, as usual, I wandered into the book section. While perusing the choices, I came across a spiral-bound planner. It was done in lovely florals and pastels and reeked of optimism. I couldn't help myself. I picked it up. I opened it, and was immediately overcome by one thought ... Are they kidding? If I could fit my life into these skinny little columns, I wouldn't need a planner! Nearby, a binder called "the ultimate organizer" (in soothing lower-case letters) also called out to me. This one offered to be the tool that put my life in order, but all I could think was that if I had time to file things by category and use all the lovely labels and folders provided in this beautiful, Type-A tool, I wouldn't need a planner. Don't get me wrong. I'm sure these organizers work for someone, and that someone will be overjoyed to not only flip through these tools, but purchase them and take them home. There, they will use them and reap the benefits proclaimed on the front covers. It's just that I'm not that someone. Those of us who struggle to keep things in order can be easily seduced by pretty covers and promising proclamations. The market is glutted with organizational tools that tease us with the hope of an end to clutter and easy retrieval of important materials and information. Unfortunately, if you don't think the way the planner thinks (so to speak), these pretty problem-solvers merely end up becoming part of the piles rather than the path out of them. I've spent a substantial chunk of the last decade teaching and writing about organizing by STYLE. Far from a Type-A paradigm of organizational virtue myself, I've learned the value of respecting my own styles, whether personal or organizational. What I hope my readers and students have learned to do is exactly what I did at that warehouse club: pick up a tool and evaluate its effectiveness for them personally. Then, it becomes easy to either purchase it or put it back based on an informed assessment of its attributes, not the promises it proclaims, how pretty it will look on a shelf, or whether or not you should be able to use it just because it says so. As you approach the new year and consider your organizing challenges, see if you, too, can find a way to make your tools fit you rather than the other way around. Resolve not to begin the new year as a slave to a three-ringed or spiral-bound dictator. If you buy a pretty package, make sure you know what you plan to put in it, because just as you can't judge a book by its cover, you can't judge a planner by its promises.
---
Copyright 2018 Lisa Hess
About the Author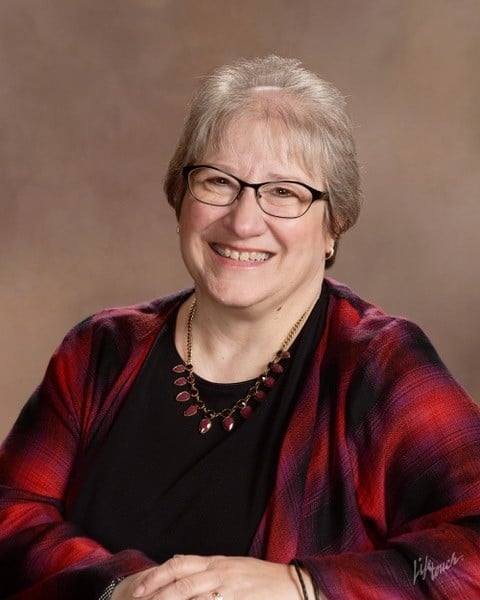 Transplanted Jersey girl Lisa Lawmaster Hess is the author of a blog compilation, three novels, and three non-fiction books, including the award-winning Know Thyself: The Imperfectionist's Guide to Sorting Your Stuff. A retired elementary school counselor, Lisa is an adjunct professor of psychology at York College of Pennsylvania. She blogs at The Porch Swing Chronicles, Organizing by STYLE, and here at Catholicmom.com. Read all articles by Lisa Hess.